Sponsored by Book Riot's new literary fiction podcast Novel Gazing.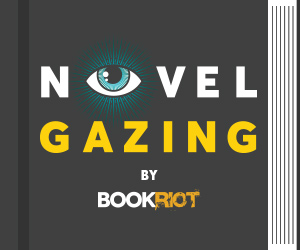 tk
Amazon Restricts Reviews Of American Dirt
Amazon has noticed the widespread criticism of American Dirt by Jeanine Cummins, and has responded by restricting the posting of reviews to customers who have purchased the book from Amazon. This policy raises questions about visibility of reviews and Amazon's moderation policies.
Introducing Our 20 Best Debut Novelists Of 2020
The Guardian has picked who they believe to be the ten best authors making their debut in 2020. The books all sound great, and what's even better is this looks to be their most diverse list yet!
The Ghost Bride Is Now Streaming On Netflix
Based on the novel by Yangsze Choo, The Ghost Bride is about a young woman in 1890's Malacca who must marry a dead man in order to discover who murdered him. The Taiwanese-Malaysian Netflix original is now available to stream in North America, and it's been getting positive reviews.