Sponsored by Book Riot's new literary fiction podcast Novel Gazing.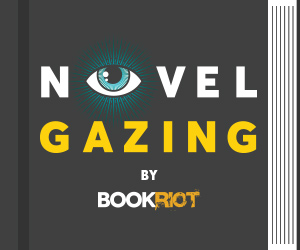 tk
More Mean Girls
So let's see if I get this right: The movie Mean Girls, which was based on the book Queen Bees and Wannabes, became a Broadway play and now that Broadway play is going to be adapted into a film. Hollywood is gonna Hollywood, I guess. Anyhoo, Tina Fey will once again write the script.
Parents Want Book Banned Even Though Their Kid Can Opt Out
Because it's never actually about "I don't want my kid to read this" parents want Brandy Colbert's Little & Lion to be removed from the approved reading list by the Palm Beach County School Board even though parents can already opt their kids out of reading it. The book explores mental illness and has a main bisexual character and as explained by the Palm Beach County assistant superintendent was selected because "It is important to select books that feature characters who represent all of the students in our classrooms, and the books selected as part of the grant are part of the efforts in this goal."
Surprise!
One of Book Riot's favorite authors, Roxane Gay, is going to be on The L Word according to this very excited Tweet from the Showtime show's account. I love spotting books and authors on shows and in films!