Sponsored by Kentstead Media.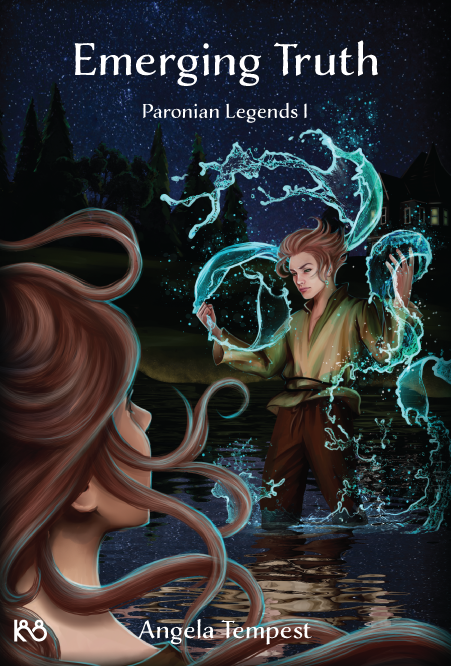 It's hard to be different. To have beliefs and powers that make others fear you, resent you, hate you, or even worship you. Is there any hope for someone like you? Sure. You find purpose in your unique place in the world. You become a truth seeker: a Majee. This epic fantasy, written by Angela Tempest, explores the challenge of finding personal identity and purpose in a world afraid of truth. Unusual and exceptional characters follow magical paths as they seek for personal truths tied firmly to the outcome of an entire world. Connect with the author on IG @AngelaTempestAuthor.
HAPPY TUESDAY! I'm excited about so many of today's books! I'd love to tell you that I'm just especially excited about today but, honestly, I'm like this all. the. time. I'm a human exclamation point, really.
One of the things I am excited to tell you is that today is the release of The Hand on the Wall, the final book in Maureen Johnson's Truly Devious trilogy! I have read it, so I can assure you that we get all the answers we have been waiting for, like what happened to Alice. In trying to figure it out on my own, I will say that I was right about some things, and wrong about others. She's good at red herrings!
You can hear about even more new books coming out on this week's episode of the All the Books! María Cristina and I discussed several upcoming books that we're excited to read, including Riot Baby, Fight of the Century, The Seep, and more!
And now, it's time for everyone's favorite gameshow: AHHHHHH MY TBR! Here are today's contestants: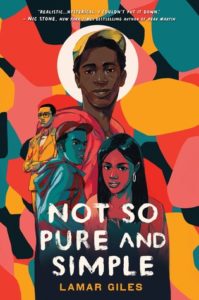 Not So Pure and Simple by Lamar Giles
I'm a huge fan of Lamar Giles! He has been cranking books out at an astounding rate the last few years, and we are all better for it. This is his first contemporary YA novel, and it is an important one. It's about the effects of toxic masculinity and society's messages to young men. It's about a teen named Del who signs up for the Purity Pledge as a way to get closer to his crush, Kiera. At first, he's pretending so that he can win her over, but what he learns opens his eyes to the problems with his behavior, and his regard for what Kiara herself wants.
Backlist bump: Odd One Out by Nic Stone
The Janes: An Alice Vega Novel by Louisa Luna
(CW: murder, human trafficking) Kickass Alice Vega and her partner, Cap, are back! This time, they have to solve the mystery of who killed two young women and dumped their bodies in the outskirts San Diego. With no ID on the victims to go on, Alice and Cap think the clues point to human trafficking, and they're determined to stop it. While these books have pulse-pounding stories, I like these novels more for the characters than the story. I like Alice's "stop at nothing" methods, even when it involves breaking the law*, and I think Cap, a retired police officer, is a good compliment to her.
*You should never break the law, but if you're going to anyway, doing it to stop a human trafficking ring is a great reason.
Backlist bump: Two Girls Down: An Alice Vega Novel by Louisa Luna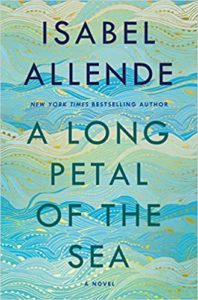 A Long Petal of the Sea: A Novel by Isabel Allende
If you are a big Allende fan, you will have to take my review with a grain of salt, because I have read The House of Spirits, her debut, and….this one. So I cannot compare it to any of her others. But as only the second book by Allende that I have read, I quite enjoyed it. And I learned about history, so bonus! It's about a pregnant young widow who marries her deceased love's brother in order to survive, after fleeing General Franco and his Fascists during civil war in Spain. They will cautiously traverse unfamiliar lands, and their unfamiliar relationship, as they dream of one day returning to Spain.
Backlist bump: The House of the Spirits by Isabel Allende
P.S. Remember what I told you about watching the House of Spirits adaptation with Meryl Streep and Jeremy Irons: Don't.
You made it to the bottom! Thanks for reading.
xx,
Liberty