Sponsored by our Kindle Paperwhite Giveaway! Enter here.
We're giving away a Kindle Paperwhite to one Riot Reader! To enter, click here and sign up for Daily Deals, our newsletter that rounds-up the best books that have gone on sale every day.
Happy Tuesday, readers! It's my last newsletter of 2019 and I am having SO MANY EMOTIONS. What a year it has been. But despite everything else that has been going on, the books were amazing. But enough about that – there's a whole new year of incredible books just a week away! And today's newsletter is about 20 of the books coming out in 2020 that that I've read and recommend.
You can hear about even more books coming in 2020 on this week's episode of the All the Books! In our first show together, Patricia and I discussed several upcoming books that we're excited to read, including Little Eyes, Wow, No Thank You, The Truants, and more!
And now, it's time for everyone's favorite gameshow: AHHHHHH MY TBR! Here are today's contestants:
Network Effect: A Murderbot Novel (The Murderbot Diaries Book 5) by Martha Wells
This is a continuation of the awesome novellas, about the awesome self-aware securitybot, and its awesome adventures, and yes, it's AWESOME.
Clean Getaway by Nic Stone
This is a charming, funny story of an 11-year-old boy named Scoob. He has been suspended from school, and his dad is really mad about it, so when Scoob's grandmother shows up in an RV and asks if he wants to take a road trip, he says yes. He will learn the history of the segregated South, and a lot about his grandparents along the way.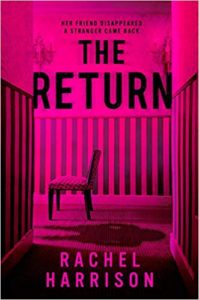 The Return by Rachel Harrison
THIS BOOK. It is so scary and amazing! It's about four college friends and what happens when one of them disappears for two years…and then returns with no memory of what happened or where she was. To celebrate her being back, the friends plan a weekend getaway, but things are going to get really weird and uncomfortable really fast.
Deacon King Kong: A Novel by James McBride
McBride returns with his first novel since the National Book Award-winning The Good Lord Bird. This one starts off with a cranky old church deacon known as Sportcoat, who murders a local drug dealer, and how the killing affects different people involved.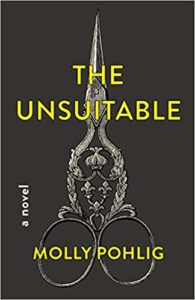 The Unsuitable by Molly Pohlig
A young woman – whose dead mother lives in a scar in her neck and talks to her – butts heads with her father over appropriate suitors and her future until she meets an eligible bachelor with silver skin, who just might be the answer she has been looking for.
Interior Chinatown: A Novel by Charles Yu
This is a funny and sharp send-up of Hollywood tropes and Asian stereotypes, about Willis Wu, who sees himself as the Generic Asian Man of his own life.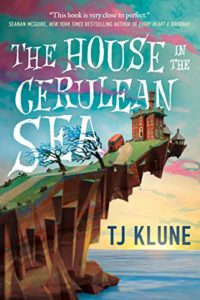 The House in the Cerulean Sea by TJ Klune
Linus Baker is a case worker for the Department in Charge of Magical Youth. He's tasked with determining whether six dangerous magical children are likely to bring about the end of the world.
I Hold a Wolf by the Ears: Stories by Laura van den Berg
The always-incredible van den Berg is back with a new collection of wry, razor-sharp stories about women and the "misogyny, violence, and the impossible economics of America." I loved it.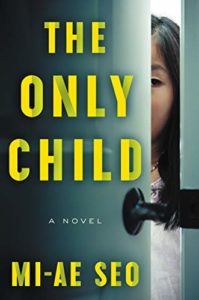 The Only Child: A Novel by Mi-ae Seo
Criminal psychologist Seonkyeong gets double the uneasiness when a serial killer requests she speak with him, and her husband's creepy stepdaughter comes to live them after her grandparents die in a mysterious fire. I love a great evil kid book.
Beheld by TaraShea Nesbit
This is a fantastic historical novel based on the first murder that took place in the newly established colony of Plymouth, Massachusetts among the Mayflower pilgrims. But it's told through the eyes of the women there, instead of the men.
Riot Baby by Tochi Onyebuchi
I am so obsessed with this book. It got me right in the feels. It's about a young girl named Ella who has the power to see things in the future, and as she grows up, her powers mutate and change, and grow stronger. When her little brother is incarcerated, she must decide how she wants to use her powers to help him.
Kingdomtide by Rye Curtis
The seventy-two-year-old sole survivor of a plane crash fights to survive in the Montana wilderness, as a park ranger with struggles of her own, races to find the lost woman before it is too late.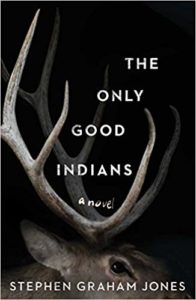 The Only Good Indians by Stephen Graham Jones
Four American Indian men from the Blackfeet Nation find themselves fighting for their lives against a spirit that seeks revenge for what they did on a hunting trip ten years earlier.
Godshot: A Novel by Chelsea Bieker
This is a remarkable debut novel about mothers and daughters, and the damaged world, both within and around us. Fourteen-year-old Lacey moves in with her grandmother after her mother runs off, who goes in search of her mom to help heal the lands. This is gritty brilliance, and you'll be hearing about it everywhere soon.
Real Life by Brandon Taylor
And this is another fabulous debut novel, about a young man from Alabama who is trying to find his place in a Midwestern university town, and the challenges he faces in figuring out what he wants, and what is expected of him.
Bent Heavens by Daniel Kraus
This is a great, creepy YA novel about a teen girl whose father comes apart after claiming to have been abducted by aliens. Years later, she finds evidence that maybe her father wasn't mistaken about what happened during his disappearance after all.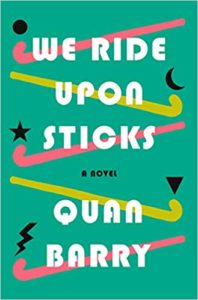 We Ride Upon Sticks: A Novel by Quan Barry
The 1989 field hockey team of Danvers, Massachusetts, site of the original Salem Witch Trials, decide to try and invoke their own magic to help them have a winning season. I ate this book in one bite, I loved it so.
The Unwilling by Kelly Braffet
Judah and Gavin were both raised in the castle, but as they grow up, it is certain that Gavin will rule, while Judah has no place in the kingdom. But there is an evil lord who has use for her and her mysterious past. Political intrigue! Foundlings! Magic! Treachery! This has everything you want in a high fantasy novel and more.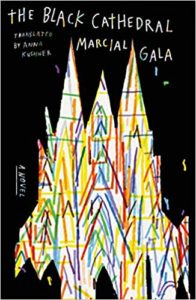 The Black Cathedral: A Novel by Marcial Gala, Anna Kushner (translator)
This is Gala's English-language debut about a pastor who moves to the Cuban coast on a mission from God: Build the biggest, most wonderful cathedral Cuba has seen. As he goes about attempting to complete his task, the book is told, oral history-style, by many members of the community (and a ghost.)
The Unspoken Name by A. K. Larkwood
An orc priestess who knows when and how she will die changes her fate when she accepts an offer from a powerful mage to go away with him and become an assassin, and help his bring down an empire.
You made it to the bottom! Thanks for reading.
xx,
Liberty