Sponsored by Kacen Callender's audiobook, QUEEN OF THE CONQUERED (narrated by Krystel Roche) and brought you by Hachette Audio!
An ambitious young woman with the power to control minds seeks vengeance against the royals who murdered her family, in a Caribbean-inspired fantasy world embattled by colonial oppression. Read by Krystel Roche, this one-of-a-kind story from Kacen Callender is a "brilliant analysis of power and privilege" (Justina Ireland), a diverse fantasy that all audiobook fans won't be able to hit pause on!
Hola Audiophiles! Can you believe this is the last Audiobooks newsletter of the year and decade? I thought about writing a missive on Song of Achilles and all the ways in which it wrecked me, but instead went with a roundup of my favorite audio releases from 2019. I'll be back in 2020 with more audio love in your inbox and hopefully won't start the year with Swine Flu this time. In the meantime, may your earholes be blessed with happy listening! Thanks for being swell.
Ready? Let's audio.
---
The Night Tiger by Yangsze Choo, narrated by the author – This mythical, sumptuous read set in 1930s Malaysia is about a young woman working at a dance hall and a house boy whose dying master gives him a task to complete. Their paths collide when they each embark on separate and dangerous missions involving a mysterious severed finger in a glass vial. Beautiful narration and amazing descriptions of food and landscapes.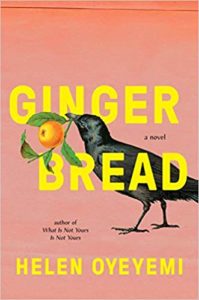 Gingerbread by Helen Oyeyemi, narrated by the author – English schoolgirl Perdita appears to have died by ingesting poisoned gingerbread, but wait! Her mum finds a note that's like, "BRB! Not really deadsies, just popped out to find your long-lost friend!" That friend is Gretel and the mythical place Perdita has gone off in search of is Druhástrana, the faraway place where Harriet spent her youth. The thing is, most people don't believe that place exists, and the story Perdita has to tell when she wakes up is bananas. Helen Oyeyemi's voice is just so charming!
Queenie by Candice Carty-Williams, narrated by Shvorne Marks – Queenie is a Jamaican British twenty-something Londoner and a mess: she's going through a breakup, she's broke AF, and she's slacking at a job she can't afford to lose. Queenie continually self destructs until she's finally forced to confront her demons. I had some small issues with the book (Queenie is told to tone to tone it down at work with the Black Lives Matter talk and it's never quite resolved?). Overall, this is a hilarious and thoughtful listen with several timely messages about identity politics, unprocessed trauma, how mental illness is treated in communities of color, and racism.
Save Me the Plums by Ruth Reichl, narrated by the author – Foodie goddess Ruth Reichl did not disappoint! This memoir from her time at Gourmet magazine chronicles her complete revamping of the publication, it's eventual demise, and what it was like to experience that whole arc while trying to be a wife and mother. Oh, and tasty recipes throughout!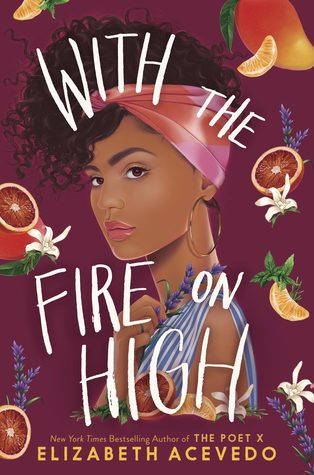 With the Fire on High by Elizabeth Acevedo, narrated by the author – Emoni is a teen mom working hard to raise her young daughter and take care of her abuela. She can cook her face off and dreams of being a chef, dreams that seems more feasible when she enrolls in her high school's new culinary arts course. The class challenges her though, makes her doubt her potential and worth. It also forces her to examine her future, her parenting, her relationships, and allows her to want and to dream more freely. Elizabeth Acevedo, yo. That swag, that tone, that unapologetic pride in her people: perfection.
Magic for Liars by Sarah Gailey, narrated by Xe Sands – Private detective Ivy Gamble is just sort of getting by when the headmaster at a fancy magic school hires her to solve a grizzly murder. Her estranged twin Tabitha happens to teach at the school, the magically gifted sister of whom she's always been a lil (read: a lot) jealous. Ivy will have to sift through secrets, lies, prophecies, and teenagers to determine who killed a teacher with dark magic. Xe Sands does such a great job of nailing both adult and teen voices here without going all over-the-top.
Red at the Bone by Jacqueline Woodson, narrated by Jacqueline Woodson, Quincy Tyler Bernstine, Peter Francis James, Shayna Small, Bahni Turpin – How does an audiobook not even four hours long leave you in a puddle of tears?? Two families from different social classes are brought together by an unexpected pregnancy in a story that flashes back and forth between the past and the present. There is this scene involving 9/11 where Bahni Turpin DESTROYED me with her narration and I haven't forgiven her for it yet!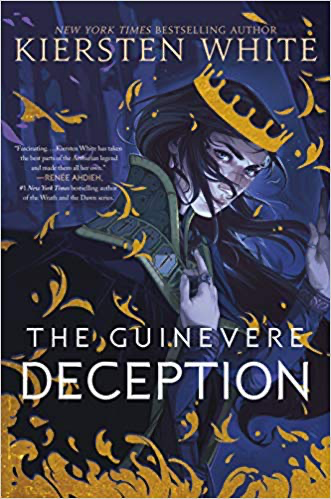 The Guinevere Deception by Kiersten White, narrated by Elizabeth Knowelden – Arthurian retelling? Yessss. Guinevere as a changeling? Double yes! She's come to Camelot to wed King Arthur in a plot devised by Merlin to protect him from dark magical forces. Maybe? I love when a story you think you know still manages to make you go, "Oh no she did not!!!" It's the first in White's new Camelot Rising trilogy, the narration iss flawless, and it left me real mad that I couldn't immediately move on to the next book.
Nothing to See Here by Kevin Wilson, narrated by Marin Ireland – Lillian and Madison are boarding school BFFs until Lillian gets screwed over and is expelled. Years later, Lillian's life is sort of whatever while Madison's a wealthy politician's wife. Madison rings Lillian out of the blue to beg her come be a (very well paid) nanny to her husband's ten-year-old twins from a previous marriage. Oh and one small thing: they spontaneously combust from time to time. Marin Ireland does a Southern Accent as well as deadpan humor so. damn. well. I'm still laughing!
In the Dream House by Carmen Maria Machado – Break my heart, why don't you!! This genre-defying memoir of Carmen Maria Machado's time in a psychologically abusive relationship is everything you've heard it is. It's raw, it's honest, it will squeeze your heart and kick you in the teeth. The deep, uncomfortable dive into the "mechanisms and cultural representations of psychological abuse" is not an easy read, but it's worth it in every way.
---
From the Internets
Tor rounded up some SFF listens for holiday travels.
Paste suggests these festive audiobooks for the holiday season and they all sound so fun!
---
And that's a 2019 wrap! Shoot me an email at vanessa@riotnewmedia.com with feedback & questions or find me on Twitter and the gram @buenosdiazsd. Sign up for the In The Club newsletter, peep the Read Harder podcast, and watch me booktube every Friday too!
Stay bad & bookish, my friends. See ya next year!
Vanessa