Sponsored by our Kindle Paperwhite Giveaway! Enter here.
We're giving away a Kindle Paperwhite to one Riot Reader! To enter, click here and sign up for Daily Deals, our newsletter that rounds-up the best books that have gone on sale every day.
I don't know if y'all know this or not, but it used to be a tradition in England to tell ghost stories on Christmas Eve. Now, I love America and most of what we stand for, but of all the shitty traditions that we continue to perpetuate… ghost stories on Christmas!? That's the one that should stick around (pun intended). I guess we can just blame its absence on the Puritans? 
I digress. The only Christmas ghost stories that I could think of were the obvious ones, like A Christmas Carol by Charles Dickens (which, also, are y'all as excited as I am for that new FX/BBC One miniseries adaptation? LET'S DO IT, JACOB MARLEY. RATTLE THOSE CHAINS, SON!) and The Turn of the Screw by Henry James. You may notice that both of these are written by old, dead, white guys. Most of the Christmas ghost stories are written by old, dead, white guys, since the tradition is old, dead, and white.
By the way, I'm Mary Kay McBrayer, your Virgil on this journey, and this is The Fright Stuff, Book Riot's weekly newsletter about the latest and greatest in horror. This week's theme is the Christmas Ghost Story!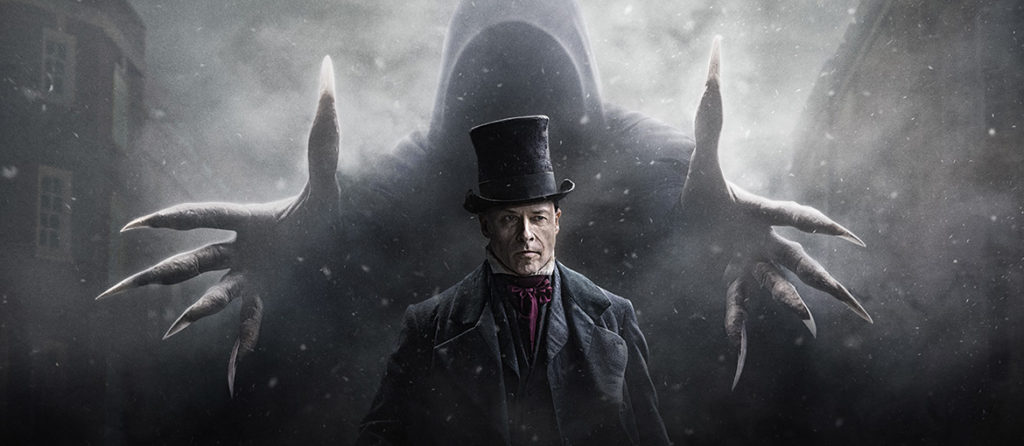 Earworm: "Arabesque Cookie (Arabian Dance)" by Duke Ellington–this whole album is my favorite spooky, jazzy Christmas album. Like, at any moment, I expect a goblin in a sequin gown to exhale smoke in my face and start trimming the tree.
Fresh Hells: (AKA New releases)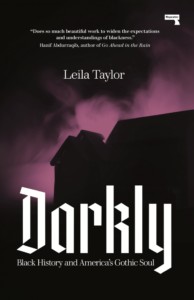 Darkly: Black History and America's Gothic Soul by Leila Taylor
In this cultural study and history, Leila Taylor, the Creative Director at Brooklyn Public Library details how the Gothic culture, which is largely associated with England (as you'll see in this list), permeates Black American culture. It's such an important book, especially because the Christmas ghost story should be for EVERYONE, and historically, not very many of those stories have been published by authors of color. (That doesn't mean they don't exist, though, as you'll see in this gem!)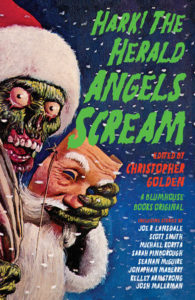 Hark! The Herald Angels Scream edited by Christopher Golden
This collection of horror stories with a Christmas theme features short works by many contemporary authors. They elaborate on tropes like the untying of Jacob Marley's head bandage and the concept of Yankee Swap.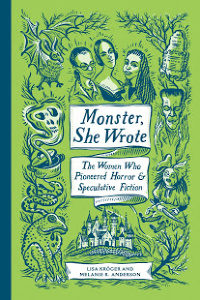 Monster, She Wrote: The Women Who Pioneered Horror & Speculative Fiction by Lisa Kroger and Melanie R. Anderson
Though this book is more so an anthology of women writers in horror, it's this book from which I first learned of the Christmas ghost story tradition. (Sometimes it takes someone pointing out a trope for us to notice it, even though it's been there all along.) They list MANY women authors in this text, and several of them are/were writers of the Christmas ghost story.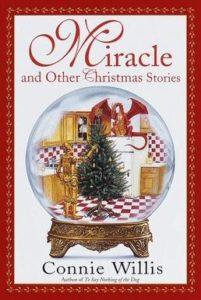 Connie Willis's "Adaptation" from Miracle and Other Christmas Stories
Though these stories are not exactly straight-up horror, they blend science fiction with fantasy in a delightful reading experience. Who doesn't love it when two of the ghosts from A Christmas Carol meet? And who doesn't want to know what happens when they find EXACTLY WHAT THEY WANT under the Christmas tree? They're ominous, and they're delightful.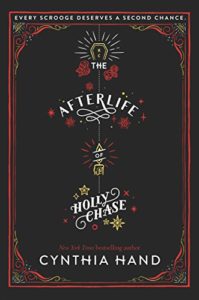 The Afterlife of Holly Chase by Cynthia Hand
This book is a fun YA retelling of A Christmas Carol, but instead of the miserly Ebenezer Scrooge, the protagonist is a spoiled teenage girl. The ghosts of Christmas Past, Present, and Future try to warn her of what will happen, but she doesn't listen. And then she dies.
Cryptkeepers: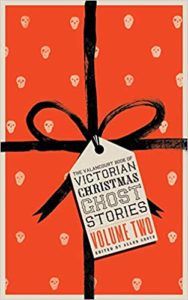 "Christmas in the Beach House" by Eliza Lynn Linton (anthologized in The Valancourt Book of Christmas Ghost Stories)
This is one of the authors whom I learned of through Monster, She Wrote, and am so grateful to have done so! This story in particular has a supernatural bent, and is set on the Cornish coast, but the entire collection (three volumes, now!) anthologizes rare Victorian Christmas ghost stories that were collected from periodicals published at the time.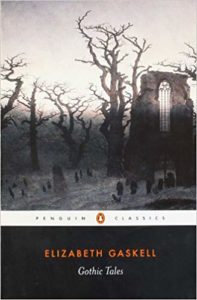 Gothic Tales by Elizabeth Gaskell
Unlike her predecessor and influencer, Ann Radcliffe, who explained away supernatural hauntings in the natural–for example, it's not a ghost, just a stalker!–Gaskell's stories feature bona fide ghosts. This collection groups many of them together so that you can choose your favorite to read around the fireplace as you wait for Santa to slip down the chimney and try to avoid those embers.
News:
I won't lie: I don't feel great about this list being predominately white folks and men, so basically ALL of the news is going to counterweight that!
Razzouk Ink in Jerusalem has been tattooing religious pilgrims for 700 years. Another amazing tradition!
It's not just Christians around Christmas who love ghost stories. Everyone loves ghost stories. Here are some traditional ghost stories from Malaysia!
Check out this interview with M. Lamar and Leila Taylor about the long history of Afrogoth. It's SO cool!
And because I can't resist… have y'all seen the trailer for Rose Glass' writer-directorial debut, Saint Maud from A24? It is SO SCARY.
That's it, everyone. It's time to go overeat with family and celebrate the birth of the Christ child with some spooky stories! I'm Mary Kay McBrayer, and if you want to LiveTweet about that A Christmas Carol miniseries with me, follow me on Twitter and Instagram!
Merry Christmas to all, and to all, a good night!
Your Virgil,
Mary Kay