Sponsored by Read Harder Journal, a reading log brought to you by Book Riot.
Created by Book Riot, this smartly designed reading log consists of entry pages to record stats, impressions, and reviews of each book you read, and is a GREAT GIFT for readers this holiday season. Evenly interspersed among these entry pages are 12 challenges inspired by Book Riot's annual Read Harder initiative, which began in 2015 to encourage readers to pick up passed-over books, try out new genres, and choose titles from a wider range of voices and perspectives. Get one for yourself or for the readers in your life at bookriot.com/readharderjournal.
Hello hello, nonfiction readers! Since the world of publishing slows down so much for the holidays, I've decided to bundle the rest of the 2019 books I'm excited about into a single newsletter. So, here are four more December releases to get on your radar before the decade ends and we jump into 2020: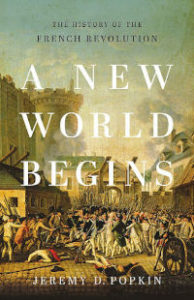 World Begins: The History of the French Revolution by Jeremy Popkin (December 10) – Historian Jeremy Popkin's account of the debates, violence, and upheaval of the French Revolution puts readers right in the middle of this significant time. This comprehensive account includes stories of scholars, the monarchy, women, and slaves demanding rights, and more. It looks like this is about a detailed a look as you can get, which actually sounds interesting to me.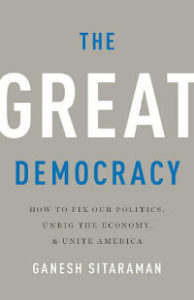 The Great Democracy: How to Fix Our Politics, Unrig the Economy, and Unite America by Ganesh Sitaraman (December 10) – In this book, a progressive intellectual explores the two major eras of political history since the New Deal of the 1930s – the liberal era and the neoliberal era – and what might be coming next. Ganesh Sitaraman argues there are two possible eras coming – a nationalist oligarchy for the rich and powerful, or a great democracy that offers "political and economic power to all people."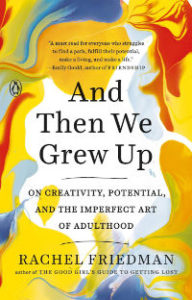 And Then We Grew Up: On Creativity, Potential, and the Imperfect Art of Adulthood by Rachel Friedman (December 31) – As a child, Rachel Friedman was a serious violinist who attended the prestigious arts camp Interlochen. In college she quit music, but always wondered what it might have been like to pursue a creative life. To learn more about creativity, art, and adulthood, she reaches out to her young classmates to see how their early creative explorations have manifested in adult life. I think this sounds so interesting and fun.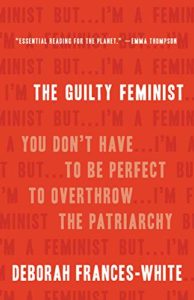 The Guilty Feminist: You Don't Have to Be Perfect to Overthrow the Patriarchy by Deborah Frances-White (December 31) – We all want to be great feminists, but also sometimes want to take a break. In this book, author and podcaster Deborah Frances-White argues that "we don't have to be perfect to be a force for meaningful change." In the book "she explodes the myth of the model activist and offers a realistic path toward changing the world."
Backlist Bump: The premise of this book reminds me a bit of Bad Feminist by Roxane Gay, which is definitely a positive comparison.
And that's a wrap on new 2019 releases. I can't even believe it! You can find me on Twitter and Instagram @kimthedork and co-hosting the For Real podcast here at Book Riot. This week, Alice and I talked about some of our favorite nonfiction of the decade. Happy reading! – Kim