Sponsored by Sponsored by Little, Brown Books for Young Readers, publisher of The Folk of the Air series by Holly Black
Sharpen your blade. Harden your heart. Journey to Faerieland in the #1 New York Times bestselling Folk of the Air trilogy. What started with The Cruel Prince and The Wicked King finally ends with the jaw-dropping finale, The Queen of Nothing.
To win her place in the High Court of Faerie, Jude must risk her own life and defy the Fae that despise her mortality. Caught between her ambition and her humanity, Jude will learn the meaning of true power in this explosive, dazzling series from award-winning author Holly Black.
Happy Friday, shipmates! Made it through another week, and we're crashing solidly into the holiday season. But together, I know we can get through this. It's Alex, with some news and books for you today.
My unrelated-to-SFF thing of the week is the return of Amy Poehler and Nick Offerman's show Making It, which is the second most wholesome thing I have ever watched in my life. (The first is, of course, The Great British Bake Off.) If you want to know why I love it, just watch this.
News and Views
New York Times Magazine has a profile of Ken Liu, in which he talks about bringing Chinese sci-fi to American readers.
I do believe you need a short story by E. Lily Yu: The Time Invariance of Snow
Here's a really good article about Indigenous sci-fi: An Old New World
Jeff VanderMeer's playlist for Dead Astronauts.
NPR interview with Tomi Adeyemi.
An interview with Juliette Wade about Mazes of Power.
James D. Nicoll has advice on how to recover from reader's block.
More casting for the Wheel of Time TV show.
Wired makes the argument that Ewoks are the most tactically advanced fighting force in Star Wars.
The best Baby Yoda tweet.
Rest in peace, Star Trek writer D.C. Fontana.
JJ Abrams teases some kind of LGBTQ representation in Star Wars (which will definitely not be Finn/Poe). I'll believe it when I f*****g see it, and if it's anything like the "representation" we got out of Avengers: End Game, I'll probably be chucking my popcorn at the screen.
The trailer for No Time to Die is out. I mostly mention this because Lashana Lynch.
A periodic table of rejected element names.
On Book Riot
This week's SFF Yeah! podcast is about SFF with mysteries in them.
Free Association Friday
I'm currently reading How to Hide an Empire: A History of the Greater United States by Daniel Immerwahr, and if you want to learn a lot of absolutely infuriating American history, I cannot recommend it enough. (And unless history curricula have changed a lot in the last–yikes–20 years, there's going to be a lot of new-to-you information in it, like there was for me.) Colonialism has a… troubled history in SFF to say the least, with works up through today imagining horrors of colonialism being visited on white people, often as a means of coming up with baroque excuses for heinous behavior.
So how about a few anti-colonial and post-colonial SFF books?
First off, if you're in the mood for some academic reading, Jessica Langer wrote Postcolonialism and Science Fiction (you can read a little excerpt here) and Masoof Ashraf Raja edited an essay collection on The Postnational Fantasy which includes examinations of postcolonialism in the genre. And for shorter reading, Strange Horizons did an excellent Indigenous Futurisms roundtable in 2017.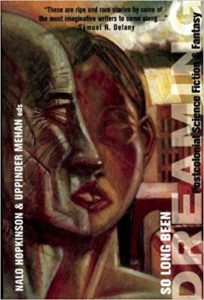 Nalo Hopkinson and Uppinder Mehan edited a short story anthology that focuses on the stories of people who have historically been "alienated" from the genre: So Long Been Dreaming: Postcolonial Science Ficton & Fantasy. (Another Nalo Hopkinson-edited anthology, New Suns: Original Speculative Fiction by People of Color, has some massively good postcolonial short stories in it.) There's also a great anthology of Indegenous science fiction edited by Grace L. Dillon: Walking the Clouds: An Anthology of Indigenous Science Fiction.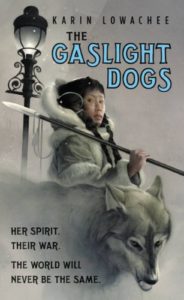 The Gaslight Dogs by Karin Lowachee is at its heart a story about Indigenous people fighting an encroaching empire. The Poppy War by R.F. Kuang draws on the horrors of historical real world colonialism for a gripping story about the seas of blood that surround empires and revenge. The Traitor Baru Cormorant by Seth J Dickinson is a very anti-colonial novel; it's about a young girl whose people are colonized, the horrors that ensue, and the revenge that she decides to take because of it. Octavia Butler examines the mark colonialism leaves on people in a lot of her work, but I think perhaps the pinnacle of that examination is her Xenogensis Trilogy, which starts with Dawn.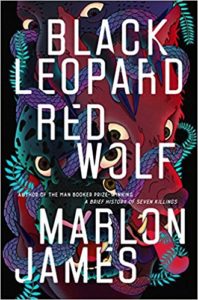 Zen Cho has called her book Sorcerer to the Crown "post-colonial fluff for book nerds," though it's definitely got some meat in it with its examination of the diversity within the British Empire that so often gets papered over in historically-based fiction. The Best of All Possible Worlds by Karen Lord springboards from the post-colonial Caribbean to bring aliens who have lost their homeland and the humans they hope will help them together, with the big question being will the cultures bend with change or break? Black Leopard, Red Wolf by Marlon James isn't so much post-colonial as post-post-colonial (something the author's said about himself); it's epic fantasy but not as we know it.
---
See you, space pirates. You can find all of the books recommended in this newsletter on a handy Goodreads shelf. If you'd like to know more about my secret plans to dominate the seas and skies, you can catch me over at my personal site.