Sponsored by our giveaway of a Kindle Paperwhite.
To enter, just click here and sign up for our Daily Deals newsletter and get notified about the best book sales, every day.
Happy Wednesday and welcome to December, nonfiction friends! I have to admit, I always struggle this time of year. The hustle of the holidays combined with the cold weather and increasingly short hours of daylight leaves me feeling tired and cranky more often than I'd like to admit. Anyone else feel that way?
Luckily, we still have a few more great books to look forward to this year… and a lot of best of lists to remind us of all the books we didn't get a chance to read yet! This week's new nonfiction includes some inspiration from Toni Morrison and classic television, plus a few more books you won't want to miss. Let's check them out!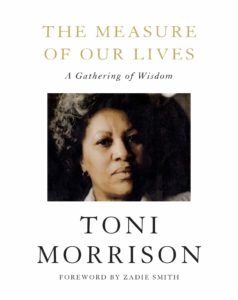 The Measure of Our Lives: A Gathering of Wisdom by Toni Morrison – There are few writers who could craft sentences as beautifully as Toni Morrison, which means this collection of quotes and passages seems like an ideal holiday gift for the reader in your life (or, you know, yourself). According to the jacket copy, "this inspirational book juxtaposes quotations, one to a page, drawn from Toni Morrison's entire body of work, both fiction and nonfiction … to tell a story of self-actualization." It sounds gorgeous.
Backlist Bump: If you want an even deeper dive into the beauty that is Toni Morrison, grab her early 2019 essay collection, The Source of Self-Regard: Selected Essays, Speeches, and Meditations.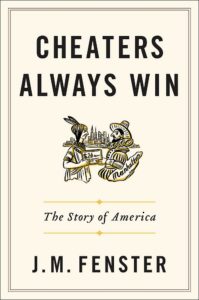 Cheaters Always Win: The Story of America by J.M. Fenster – I'm always in for a good social history, so I'm obviously going to call your attention to a book about how American history "has had its unfair share of rigged results." The book looks at how ethics have weakened and cheating has prospered in our personal lives, financial institutions, sports, education, medicine, and more. I'm deeply curious about this one.
Backlist Bump: This one reminds me a lot of Bunk: The Rise of Hoaxes, Humbug, Plagiarists, Phonies, Post-Facts, and Fake News by Kevin Young from 2017.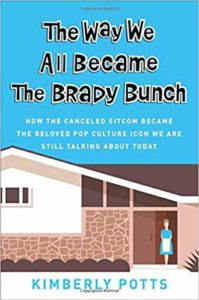 The Way We All Became the Brady Bunch: How the Canceled Sitcom Became the Beloved Pop Culture Icon We Are Still Talking About Today by Kimberly Potts – It's been an interesting year for nonfiction on the history of television, although I don't think I've featured much of it. In this book, pop culture writer Kimberly Potts looks at the history of The Brady Bunch, from behind-the-scenes interviews to contemporary adaptations to famous inspirations. This looks like a fun one to pick up!
Backlist Bump: For some behind-the-scenes at a more contemporary tv show, pick up The Misadventures of Awkward Black Girl by Issa Rae.
And finally, a few more books to check out if you're still looking for more to read:
Enjoy the rest of this week, friends! You can find me on Twitter and Instagram @kimthedork and co-hosting the For Real podcast here at Book Riot. Happy reading! – Kim