Sponsored by Read Harder Journal, a reading log for tracking your books and reading outside your comfort zone!
This smartly designed reading log consists of entry pages to record stats, impressions, and reviews of each book you read. Evenly interspersed among these entry pages are 12 challenges inspired by our annual Read Harder initiative, which began in 2015 to encourage readers to pick up passed-over books, try out new genres, and choose titles from a wider range of voices and perspectives. Each challenge includes an inspiring quotation, an explanation of why the challenge will prove to be rewarding, and five book recommendations that fulfill the challenge. Get your copy (or one for the reader in your life for the holidays) here!
Hello and happy Black Friday, nonfiction friends! If you're a person who gets out early to shop, I hope you found some good deals. If you're a person who likes to stay home, I hope you're still in sweatpants and enjoying a day on the couch. And if you're a person who has to work, my thoughts are with you on this busy day.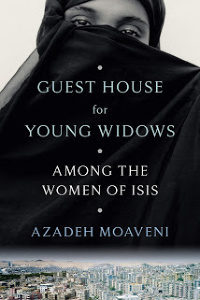 This is the time of year where I feel like I'm scrambling to finish up some of the great books that came out and I missed earlier in the year. Last week, I flew through In the Dream House by Carmen Maria Machado, a truly stunning and inventive memoir chronicling an abusive, queer relationship. This weekend, I want to dive into Guest House for Young Widows by Azadeh Moaveni, "a gripping account of thirteen women who joined, endured, and, in some cases, escaped life in the Islamic State." No light reading for me just yet!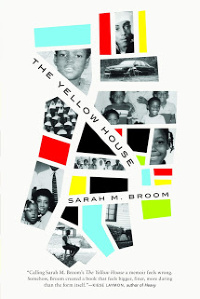 As promised last week, this newsletter is primarily a deeper dive into this year's National Book Award winner for nonfiction, The Yellow House by Sarah Broom. Here are a few links (older and newer) to get you even more hyped about the book:
The Yellow House has also been named a top 10 book of the year by the New York Times and the Washington Post, one of (I think) just three books in common. This book has had a good year, and I'm annoyed I haven't read it yet.
Over at Book Riot
And if that wasn't quite enough links for you, here are a few of this week's best posts from over at Book Riot:
I know it's the day after Thanksgiving, but I want to wrap up this newsletter with a heartfelt thank you to all of you. Writing this newsletter is such a fun part of my week, and I appreciate the privilege of getting in your inbox twice a week.
You can find me on Twitter and Instagram @kimthedork and co-hosting the For Real podcast here at Book Riot. Happy reading! – Kim