Sponsored by Holiday House
A world in which lawless science is a rich man's game . . . and Jimi and her friends are unwilling players. Join Jimi as she races against time to save her best friends from the consequences of living as chimeras: people with animal features, achieved by splicing animal genes into their own DNA. Those in power have turned against that genetic modification in a deadly way, and Jimi knows there isn't much time to stop them. How far will people go to defend their beliefs? Find out in Jon McGoran's sci-fi thrillers that question what it means to be human.
Happy Tuesday, shipmates! It's Alex, bringing you best wishes and a slightly different newsletter for this week to come. May all those in the US of A find the fortitude to survive the amount of turkey and fixins we're about to have placed before us, and if you're in retail I'm sending you all the good energy I can for Friday.
That's right, it's Thanksgiving week! And since there aren't a whole lot of new releases for this week, I thought we'd get a jump on holiday gift giving with a look at some cool, wearable sci-fi and fantasy novel merch.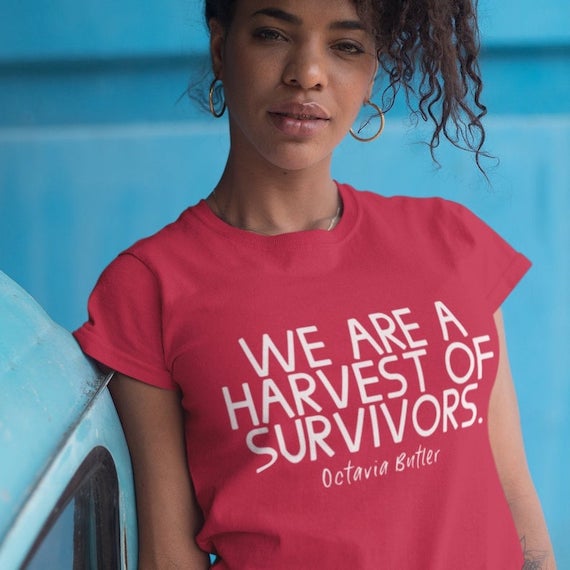 From Parable of the Sower by Octavia Butler: We are a harvest of survivors. The only t-shirt badass enough to make it onto this list. $25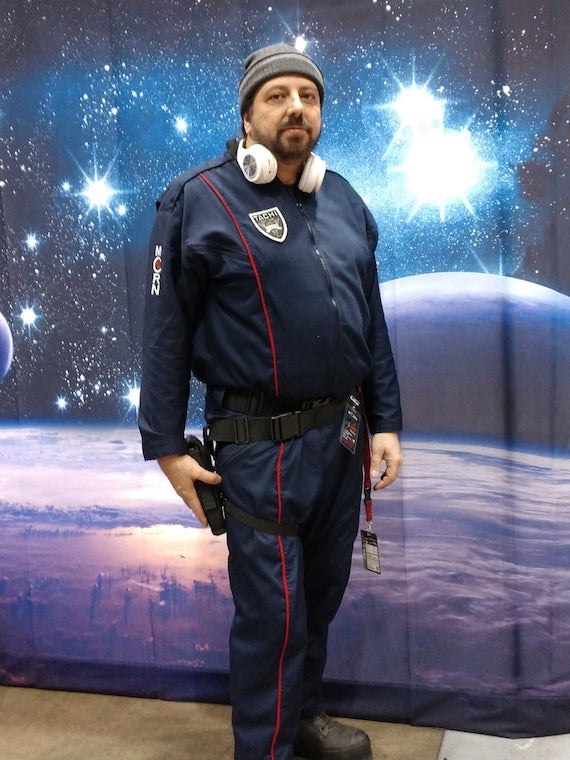 You can get work coveralls that let you feel like a character on The Expanse. Pretty reasonable for a ready-made cosplay item. $100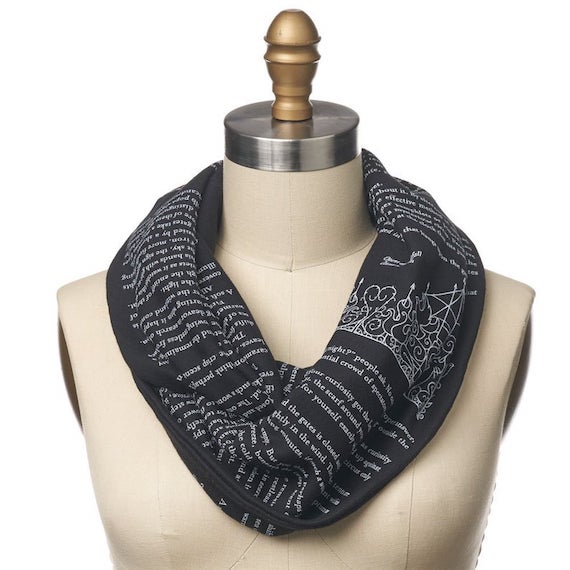 This infinity scarf inspired by Erin Morgenstern's The Night Circus is just unfairly gorgeous. $48
From Gail Carriger's Finishing School series, there's this adorable pendant of Bumbersnoot the mechanical dog, which works for a bracelet or a necklace… or annything else you can hang a pendant off of. $37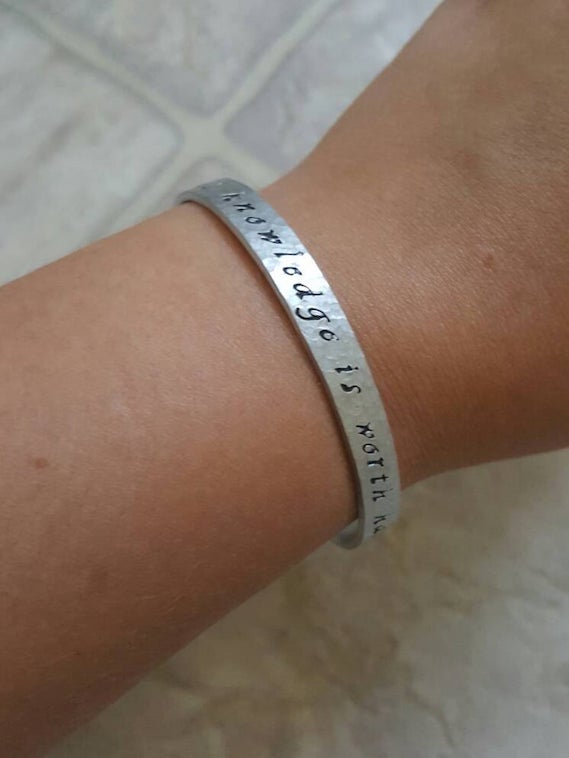 A bracelet with one of my favorite little quotes from Kushiel's Dart by Jacqueline Carey: All knowledge is worth having. $18
Barking spiders! Here's a pendant with perhaps the best SFF exclamation ever, from Leviathan by Scott Westerfeld. $16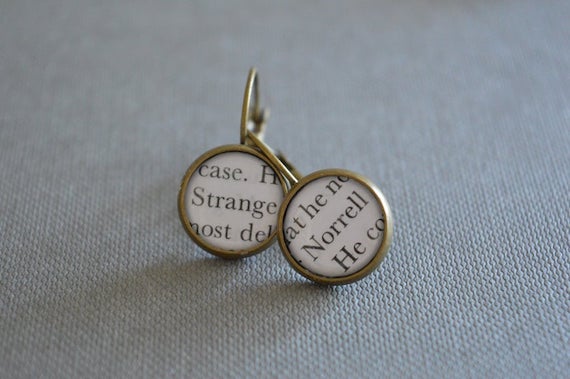 The the main characters from Jonathan Strange and Mr. Norrell by Susanna Clark, named on earrings. $10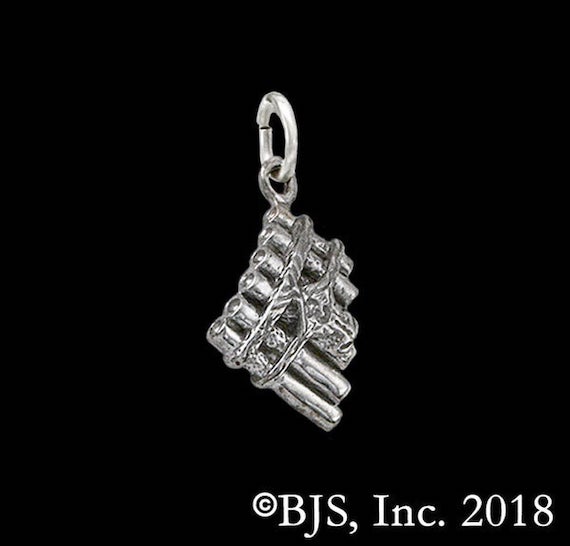 A gorgeous charm of the Eolian Pipes from The Kingkiller Chronicles by Patrick Rothfuss. (The seller has versions of this as a necklace, cufflinks, a pin, and more.) $37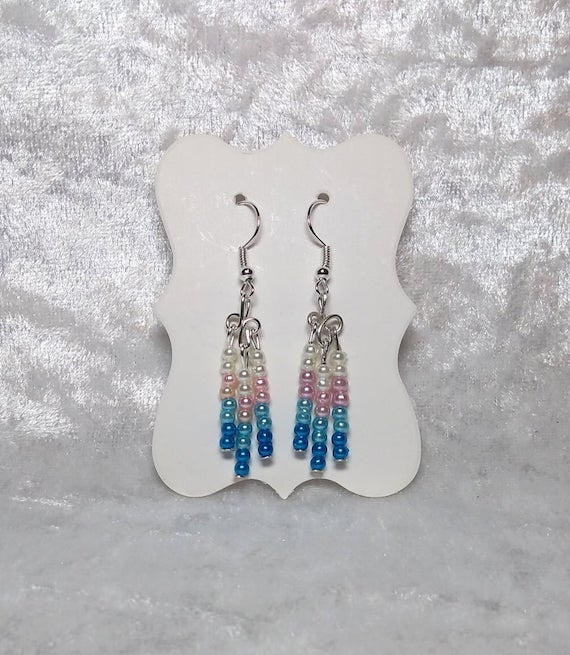 These earrings were inspired by Seanan McGuire's Wayward Children series, specifically the land of Confection featured in Beneath the Sugar Sky. $11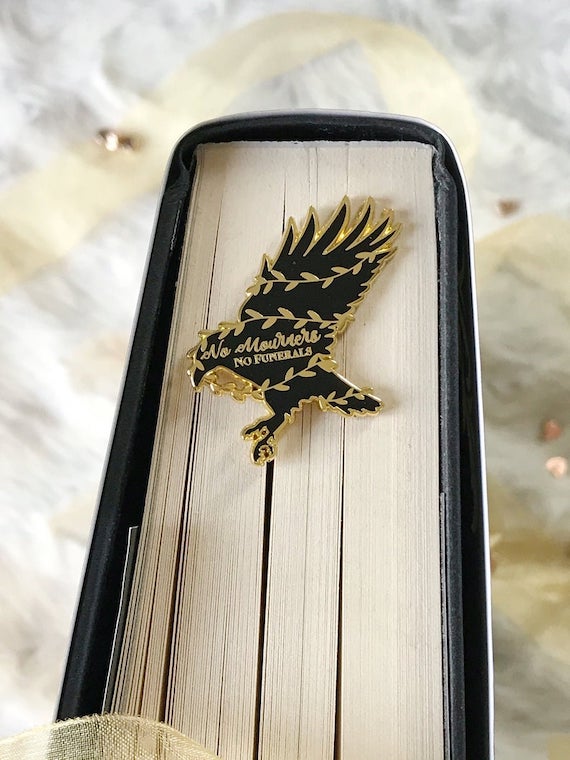 From Six of Crows by Leigh Bardugo: No Mourners, No Funerals enamel pin. $9
Bonus Not-Wearable-But-Still-Wantable Section!
I saw these and you must see them to because they are beautiful.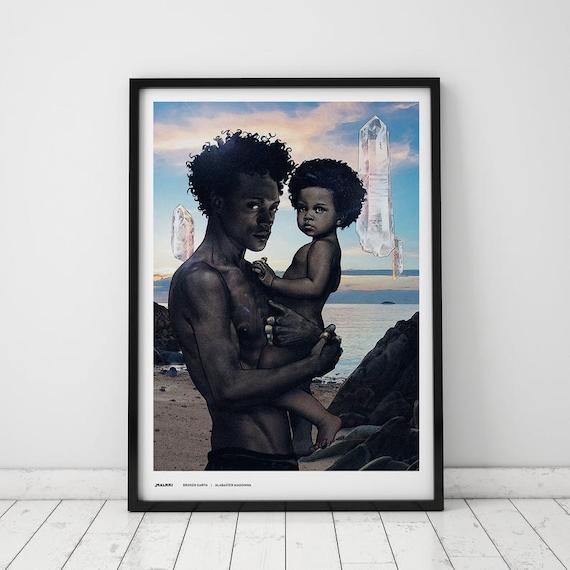 From N.K. Jemisin's Broken Earth trilogy, "Alabaster Madonna." My heart is just breaking. $8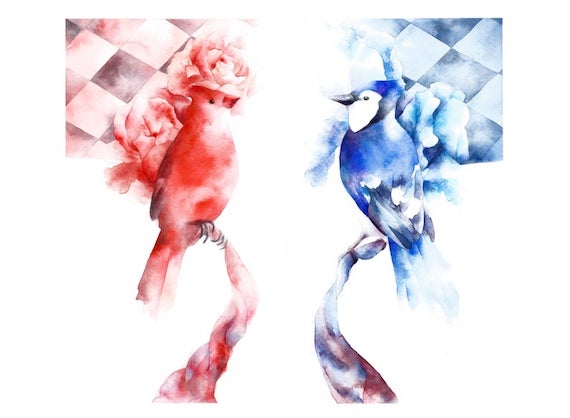 A bright, yet ethereal watercolor red versus blue print for This is How You Lose the Time War by Amal El-Mohtar and Max Gladstone. $16
See you, space pirates. You can find all of the books recommended in this newsletter on a handy Goodreads shelf. If you'd like to know more about my secret plans to dominate the seas and skies, you can catch me over at my personal site.