Sponsored by Flatiron Books.
También de este lado hay sueños. On this side too, there are dreams. Lydia Quixano Pérez runs a bookstore in the Mexican city of Acapulco. She has a son, Luca, and by and large, they live a fairly comfortable life. But when Lydia's wonderful journalist husband publishes a tell-all profile of Javier, the jefe of the newest drug cartel, Lydia and eight-year-old Luca are forced to flee. None of their lives will ever be the same as they join the countless people trying to reach el norte. Everyone is running from something. But what exactly are they running to?
Happy Thursday! I am back once again to talk about all things books. I have started thinking about my annual 150 favorite books list that I do each year on Twitter, and I am still considering a favorite books of the decade post. I don't know that I can even pick my 100 favorites – there are so many great books to choose from!
I am doing this all in between reading, of course. I am halfway through Firewatching by Russ Thomas and I did not want to put it down – I hope the second half holds up when I return to it after I finish this newsletter! Whatever you are doing or reading this week, please remember to be kind to yourself and others. I'll see you again on Monday! – xoxo, Liberty
Trivia question time! What does the 'T.S.' in 'T.S. Eliot' stand for? (Scroll to the bottom for the answer.)
Deals, Reals, and Squeals!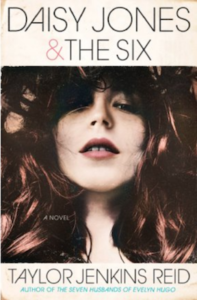 Elvis Presley's granddaughter, Riley Keough, will star in the adaptation of Daisy Jones and the Six.
The winners of the National Book Awards were announced last night!
Forbidden by Beverly Jenkins is going to be adapted by Sony Pictures!
HarperCollins Children's Books has announced the debut of Heartdrum, an imprint devoted to publishing books by Native creators.
The trailer has been released for season four of The Expanse.
The Lord of the Rings series has been renewed for a second season ahead of the release of its first season.
Eragon author Christopher Paolini announced his first science fiction novel.
Mindhunter's Holt McCallany has joined Guillermo Del Toro's Nightmare Alley adaptation.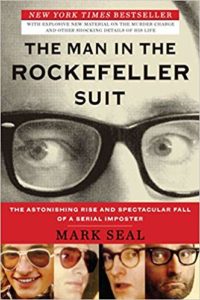 A limited series adaptation of The Man In The Rockefeller Suit is in the works.
Dracula's Renfield is getting his own time to shine.
Here's the first trailer for the new Call of the Wild adaptation with Harrison Ford.
Maid by Stephanie Lands is being turned into a Netflix series.
Joan Allen is the latest to join the cast of the adaptation of Stephen King's Lisey's Story.
Viacom has lined up remakes of Oliver Twist and How Green Was My Valley.
Here's the trailer for V Wars, the Netflix series based on Jonathan Maberry's book.
An adaptation of Scott Westerfield's Midnighters series is on the way.
Here's the first full-length trailer for the upcoming adaptation of Cats.
Book Riot Recommends
At Book Riot, I work on the New Books! email, the All the Books! podcast about new releases, and the Book Riot Insiders New Release Index. I am very fortunate to get to read a lot of upcoming titles, and learn about a lot of upcoming titles, and I'm delighted to share a couple with you each week so you can add them to your TBR! (It will now be books I loved on Mondays and books I'm excited to read on Thursdays. YAY, BOOKS!)
Excited to read: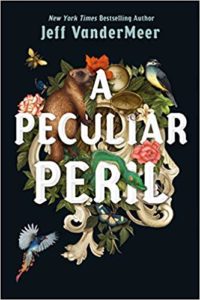 A Peculiar Peril (The Misadventures of Jonathan Lambshead) by Jeff VanderMeer (Farrar, Straus and Giroux (BYR), July 7, 2020)
It's a young adult novel from Jeff VanderMeer. I REPEAT: A YOUNG ADULT NOVEL FROM JEFF VANDERMEER. We are only a couple weeks away from the release of his next novel for grownups, and now I have learned we are getting another book from him next year. It's the first of a two-volume fantasy about a teen boy who inherits his grandfather's mansion, discovers three strange doors, and learns his grandfather did not die of natural causes." YES YES TAKE MY MONEY.
What I'm reading this week.
A Madness of Sunshine by Nalini Singh
The Unsuitable by Molly Pohlig
Firewatching by Russ Thomas
You Never Forget Your First: A Biography of George Washington by Alexis Coe
Such a Fun Age by Kiley Reid (Reread because OMG it's so good.)
And this is funny.
I love Baby Yoda.
Song stuck in my head:
"Hot Girl Bummer" by Blackbear
Trivia answer: Thomas Stearns.
You made it to the bottom! High five. Thanks for reading! – xo, L