Sponsored by Read Harder Journal, a reading log for tracking your books and reading outside your comfort zone!
This smartly designed reading log consists of entry pages to record stats, impressions, and reviews of each book you read. Evenly interspersed among these entry pages are 12 challenges inspired by our annual Read Harder initiative, which began in 2015 to encourage readers to pick up passed-over books, try out new genres, and choose titles from a wider range of voices and perspectives. Each challenge includes an inspiring quotation, an explanation of why the challenge will prove to be rewarding, and five book recommendations that fulfill the challenge. Get your copy (or one for the reader in your life for the holidays) here!
Happy Thursday, Folks. November is almost over, and after a weirdly dry Monsoon season, we're finally getting some wild amounts of rain in Tucson. I hope you're getting better weather wherever you are.
Over on Book Riot
Ann Foster thought these would be good candidates for holiday movies. What do you think?
She pulled that list together because of this one. No authors of color. At all.
Annika's got all your romance terms for you, all in one place.
I try my best to keep you up to date, but there are a few other ways to keep track of book releases by date.
Accessories! (I can vouch for the Book Seat, which I happily use when I, too, am not properly seated on my couch.)
Y'all, I almost forgot to mention that Trisha and I did our first of two recommendations episodes. (If you still have rec requests, send them our way!)
Deals
And if you've already listened to that episode, one of the books I mention, His Perfect Partner by Priscilla Oliveras, is 99 cents right now. The first in a series that includes Her Perfect Affair and Their Perfect Melody (which is also 99 cents right now), this darling book features a single father and his precious daughter, whose dance teacher has a bone to pick. When parent and teacher meet, there's something there immediately, but they've both got to work a bit on themselves before they can do anything else. This is great if you're looking not only for books featuring children, but really strong family foundations.
New Books
It's the last New Books of November! We're closed on Thanksgiving, but I'll be back in December with the last breaths of 2019. There are fewer books out this week than there will be next week; maybe it's because it's a holiday weekend? I dunno.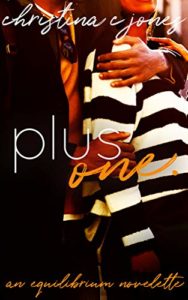 Plus One by Christina C. Jones
This holiday short sounds absolutely delightful (and I plan on reading it immediately after I'm done here). Set in the Equlibrium universe, this tiny short (only 44 pages) offers a new story of a pair who live in Mahogany Heights, one of Christina C. Jones's towns. This couple has great chemistry, even for such a short novella. If you haven't tried a CCJ book, a short is a great place to start—you get a hint of her humor, her characters, and leave spinning for more.
Neighborly by Katrina Jackson
Have you read any Katrina Jackson? If not, hooo boy. You are in for something. I don't know if it's a treat or some burn cream for how much she will set you on fire. This novella is one of her Erotic Accommodations books, which has a *touch* more erotic content than her other books. When two partnered neighbors find themselves attracted to each other, the neighborly thing for their gentlemen to do (get it?) is to support a partner in her need to express that attraction. And since it's Katrina Jackson, you also won't be able to escape the feels that are involved.
And of course, there are a few more new releases, too: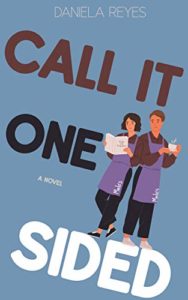 Call it One Sided by Daniela Reyes
Fake Date by Monica Murphy
The Princess Plan by Julia London
The Rebel King by Kennedy Ryan
Ten Things My Cat Hates About You by Lottie Lucas
Shelf Awareness by Katie Ashley
Winter Tales by Tiffany Reisz
As usual, catch me on Twitter @jessisreading or Instagram @jess_is_reading, or send me an email at wheninromance@bookriot.com if you've got feedback, bookrecs, or just want to say hi!