Sponsored by Andersen Productions.
Theirs was one of the great love stories of our time. Indeed, John Fitzgerald Kennedy and his wife Jacqueline Lee Bouvier captured and have held the world's imagination as perhaps no other husband and wife in modern history. Yet despite the billions of words that have been written about this most golden of couples, the true nature of their relationship has been veiled in mystery and mystique. Until now. With stunning information from important sources and previously sealed archival material, No. 1 NYT bestselling author Christopher Andersen examines their unique partnership and the courage, grace, and humor that defined it.
Hello and happy Friday, dear nonfiction readers. My quest to finish Frederick Douglass ahead of my book club meeting in a few weeks is going… not well. I've read about five chapters, which is definitely not a pace to finish before the meeting. I commit to reading more by next Friday.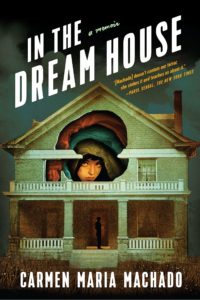 The problem is that there are just so many other books I want to be reading instead. My library hold for In the Dream House by Carmen Maria Machado came in on Monday, so I'm way more interested in spending time with that book. We'll see what happens!
Before we get going, I want to also acknowledge the big news of the week – Sarah Broom's amazing memoir, The Yellow House, is the winner of the 2019 National Book Award for nonfiction! My deadline is too early to put more than this, but hopefully I can include some good links next week.
This week's nonfiction news is a real grab bag – some best-of posts, some upcoming releases, and more adaptation news. Let's dive in!
Slate has put together a list of the 50 best nonfiction books of the last 25 years, an interesting mix of "reporting, memoir, and argument." I've only read 12 of the 50, but I think that says more about me than the quality of the list!
Scribner and the Washington Post are publishing an illustrated version of The Mueller Report. Out December 13, The Mueller Report Illustrated: The Obstruction Investigation will focus on Volume II of the report, which looked specifically at obstruction of justice in the Russia investigation. According to the Post, "The book provides a unique, graphic depiction of the report's most scrutinized passages and pivotal moments, all contextualized with The Post's original reporting." I'm really curious about this.
Amazon has released its list of best nonfiction of 2019, headlined by Casey Cep's Furious Hours: Murder, Fraud, and the Last Trial of Harper Lee. Their top 20 books of the year list includes seven nonfiction titles, most of which seemed a bit under-the-radar to me.
Restaurateur David Chang is writing a memoir! The first book of the two-book deal will be about "how the son of conservative Korean immigrants confronted his insecurities and depression, and discovered his talents and found fellowship in the kitchen."
The James Comey miniseries coming to CBS officially has its Barack Obama. Kingsley Ben-Adir, star of The OA, will play the former president in a miniseries based on Comey's best-selling memoir, A Higher Loyalty. The rest of the cast list, which I somehow missed, is interesting once you get beyond the fact that Jeff Daniels is playing Comey: "Brendan Gleeson as Donald Trump, Holly Hunter as Acting Attorney General Sally Yates, Michael Kelly as Acting FBI Director Andrew McCabe, Jennifer Ehle as Patrice Comey, Peter Coyote as Robert Mueller, Steven Pasquale as Peter Strzok and Oona Chaplin as Lisa Page."
Over at Book Riot
This week on Book Riot, we've had a few great nonfiction posts to check out:
And that's all for this week! You can find me on Twitter and Instagram @kimthedork and co-hosting the For Real podcast here at Book Riot. Happy reading! – Kim