Sponsored by Tor Books
Duncan M. Hamilton's Dragonslayer series continues with Knight of the Silver Circle. Dragons have returned after a thousand years, but even greater dangers lurk in the shadows. As the lines between enemy and ally blur, Guillot and Solène face challenges new and old: a past that won't die, a cursed power, and an unexpected adversary on a dangerous quest for power. "Successfully mixes swords, sorcery, and skullduggery with complex characters. Dumas fans will especially appreciate the faux-French setting. This is pure adventure fun with plenty for epic fantasy readers to enjoy."—Publishers Weekly on Dragonslayer
Happy Tuesday, shipmates! It's Alex, and I've got some news and new books to share with you. With the holidays bearing down on us, the usual herd of new releases is starting to get a bit thin–thankfully, there's still plenty to look forward to this week! What I'm looking forward to most this week is this upcoming Great Performances of Much Ado About Nothing. Like we all needed another reason to love PBS.
New Releases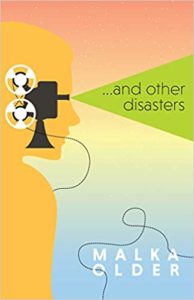 …and Other Disasters by Malka Older – A collection of poetry and short stories that examines otherness, kindness, and compassion, from the author of Infomocracy.
The Lights Go Out in Lychford by Paul Cornell – Other realities are impinging upon the village of Lychford, nibbling away at its rapidy crumbling borders. The locals who would normally deal with this issue–the wise woman, the priest, and the owner of the magic shop–are having major problems of their own. And then a stranger shows up in town and says she can fix it all, for free. But free wishes always come with a hidden cost…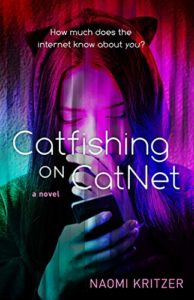 Catfishing on CatNet by Naomi Kritzer – A near-future thriller about Steph, a teen whose online home is a social media site secretly moderated by a sentient AI called CheshireCat who truly loves cat pictures. When a threat from Steph's past catches up to her and the sentient AI's presence is exposed, Steph and her IRL and online friends must work together to save CheshireCat.
Wake, Siren: Ovid Resung by Nina MacLaughlin – A retelling of the myths of Ovid's Metamorphosis from the perspective of the women and monsters who seduce and survive violence.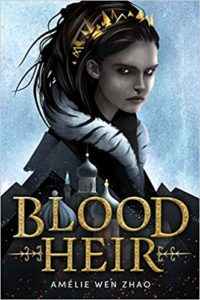 Blood Heir by Amélie Wen Zhao – The crown princess of the Cyrillian Empire, Ana, hides a deadly secret – she has Affinity blood in her veins, in a land where Affinites and their world-controlling gifts are reviled. When her father the Emperor is murdered, Ana is framed as his killer and must go on the run. Her only chance is to solve the mystery of his death… and her only ally might be a dangerous crime lord.
News and Views
Saladin Ahmed (author of Throne of the Crescent Moon) talks about the work he's doing at Marvel with Miles Morales and Ms. Marvel.
Audible Original The Other Animals is out and includes a story from Ken Liu.
NASA renames Kuiper Belt object Ultima Thule to Arrokoth, which means "sky" in Powhatan/Algonquian.
Jason Heller wrote an excellent review of Queen of the Conquered.
Better science fiction through real science.
After Isaac Butler noted the disappearance of John M. Ford's work, Patrick Nielsen Hayden announced that Tor will be bringing all of his fiction back into print.
Anthony Mackie on becoming Captain America.
Barnes & Noble let go of all its freelancers who were working on the SFF and YA blogs, which is sad news for all of us who like hearing about books!
I never stop loving what a giant nerd Adam Savage is.
10 Things You (Probably) Didn't Know About C.S. Lewis.
Black Spire Outpost, which has featured prominently in the current Star Wars tie-ins, has an official cookbook now.
Writers on the Wheel of Time Amazon series already appear to be working on the second season.
The many adaptations of the The Legend of Sleepy Hollow.
Hayabusa-2 is on its way home.
On Book Riot
How Trauma Bonds Drive the Broken Earth Trilogy
See you, space pirates. You can find all of the books recommended in this newsletter on a handy Goodreads shelf. If you'd like to know more about my secret plans to dominate the seas and skies, you can catch me over at my personal site.