Sponsored by AfterShock.
For nearly two centuries, scholars have wondered how on earth Mary Shelley, a nineteen-year-old girl, was able to conjure one of the most frightening and enduring horror stories of all time: Frankenstein. But with the recent discovery of Mary Shelley's secret memoir, the truth is finally revealed: Mary Shelley didn't just write Frankenstein, she lived it. Traveling back to that historic Geneva winter of 1816, Mary, her fiancé Percy, sisters Claire and Fanny, and the celebrated poet Lord Byron find themselves guests of the eerie Frankenstein Estate. The macabre and frightening events that follow lead Mary to both a gruesome discovery: their mysterious host is not at all what they expected.
Happy Monday!!! I hope you had a lovely weekend. I feel like my year is finally calming down. I hope to coast through the last six weeks, reading books and watching Elementary. (I really think I might be a detective in an alternate timeline.)
Also, can we talk for a minute about how it's the last year of the decade?!? I feel like no one was prepared. Suddenly, everyone is like, "WHOA LAST YEAR." Myself included! Perhaps I will do a round-up of my favorite books of the decade somewhere. More likely, my head will explode from trying to narrow the list down, LOL.
(TL;DR: Boooooooooooooooks!)
Please enjoy the rest of your week, and remember to be excellent to each other! I'll see you again on Thursday. – xoxo, Liberty
Here's Monday's trivia question: What are the only two Spike Lee films to receive a PG-13 rating? (Scroll to the bottom for the answer.)
Deals, Reels, and Squeals!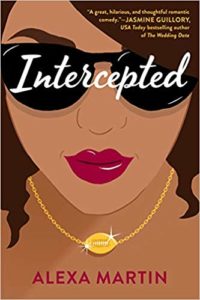 The adaptation of Alexa Martin's Intercepted will be penned by Power screenwriter Heather Zuhlke.
Here's the trailer for the new adaptation of Much Ado About Nothing on PBS.
Spike Lee will direct an adaptation of Ron Wimberly's graphic novel, Prince of Cats.
Zoe Saldana will star in Netflix's adaptation of Tembe Locke's memoir, From Scratch.
Here's the first look at the cover of The Princess Will Save You by Sarah Henning.
Chris Morgan has signed a deal with Sony Pictures to adapt The Family Upstairs by Lisa Jewell, The Ripleys by Duane Swierczynski, and If I Die Tonight by Allison Gaylin.
Carolina De Robertis announced her upcoming novel, The President and the Frog, coming in 2021.
And Robin Wasserman shared the cover of her upcoming 2020 book, Mother Daughter Widow Wife.
And Arvin Ahmadi announced his next book, scheduled for a fall 2020 release.
Book Riot Recommends
At Book Riot, I work on the New Books! email, the All the Books! podcast about new releases, and the Book Riot Insiders New Release Index. I am very fortunate to get to read a lot of upcoming titles, and learn about a lot of upcoming titles, and I'm delighted to share a couple with you each week so you can add them to your TBR!
Excited to read: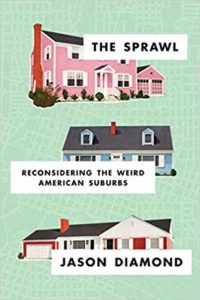 The Sprawl: Reconsidering the Weird American Suburbs by Jason Diamond (Coffee House Press, August 11, 2020)
Jason Diamond is one of the first people I started following on Twitter, because we seem to have the same sense of humor and esoteric taste in micro-histories and pop culture. So I am excited to see what he has to say about the suburbs, since from reading his memoir, Searching for John Hughes: Or Everything I Thought I Needed to Know about Life I Learned from Watching '80s Movies, that we did not grow up in the idyllic suburb fantasy that movies and television pitched us.
What I'm reading this week: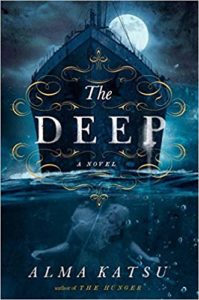 The Deep by Alma Katsu
Skyward by Brandon Sanderson
Will Haunt You by Brian Kirk
Deathless Divide by Justina Ireland
Song of the Crimson Flower by Julie C. Dao
Pun of the week:
I'm an archaeologist, so my life is in ruins.
Here's a kitten cat picture:
Look at this beautiful picture my friend Emily took of Farrokh!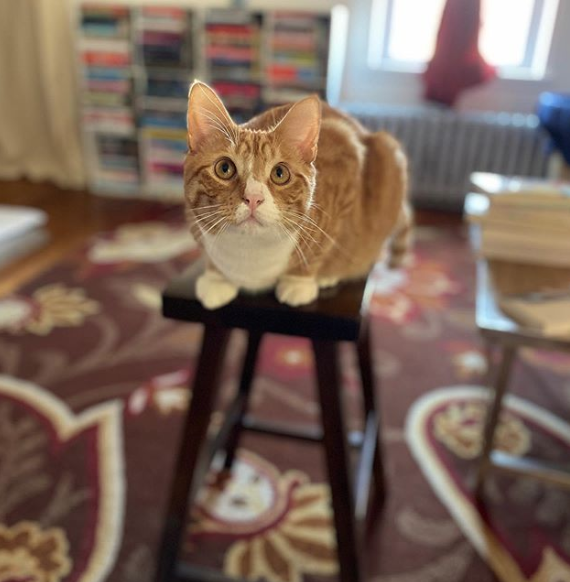 And this is funny.
So many Disney jokes this week with the release of Disney+.
Trivia answer: Malcolm X and Crooklyn,
You made it to the bottom! Thanks for reading! – xo, L