Sponsored by Ethereal Visions Publishing and Frankenstein Illuminated written by Mary Shelley and illustrated by Matt Hughes.
This stunning edition of the original 1818 version of Frankenstein comes to life through the artistry of Matt Hughes. Each chapter includes a unique black and red ink illustration as well as four full color tipped on plates showing the development of the Monster throughout the book. Mary Shelley's Frankenstein Illuminated is the first in a three-part series focusing on the most beloved creators of classic horror – the second in the collector's set is an illuminated edition of Bram Stoker's Dracula. Click here to learn more! Don't miss the chance to own a copy of this beautiful limited edition. Books ship out early December. Make your bookshelf an art gallery!
Happy Tuesday, space pirates! It's Alex, with some new releases for you to peruse and some news items of potential interest. And as a follow-up from the previous newsletter, I must present to you the best sports photo ever taken. Enjoy!
New Releases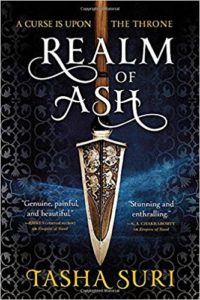 Realm of Ash by Tasha Suri – With the Ambhan Empire crumbling around her, recently widowed Arwa decides to walk into the Realm of Ash in an attempt to save the royal family she's pledged service to. She is joined by a disgraced prince, Zahir, a wielder of forbidden magic. But the Realm of Ash exacts a steep price, and Arwa and Zahir must face difficult, fundamental questions–like if the Empire deserves to be saved at all.
The Menace from Farside by Ian McDonald – A pair of unlikely sisters who make even unlikelier allies set off to find the first footprint on the Moon–even if the Moon seems determined to kill them before they get there.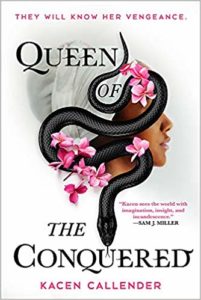 Queen of the Conquered by Kacen Callender – The childless king of the people who colonized the islands of Hans Lollik declares he will choose his successor from among the eligible noble families. The only surviving daughter of the native nobles of the islands uses her secret ability to read and control minds to put herself in the running. But she isn't the only one using underhanded tactics–and her opponents are happy to commit murder to get what they want.
And one week late, but: A Long Time Ago in a Cutting Room Far, Far Away by Paul Hirsch – The film editor of Star Wars and The Empire Strikes Back offers a scene-by-scene look at how the movies got put together and the decisions behind them.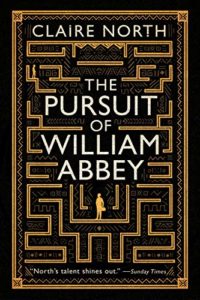 The Pursuit of William Abbey by Claire North – William Abbey is young and naive when he witnesses the horrific lynching of a Zulu boy by white colonists. Because he did nothing to stop this crime, he is cursed; the dead boy's shadow will follow him at a steady pace, and every time it catches up to him, the person he loves most will die.
Flamebringer by Elle Katharine White – The sworn enemy of the house Daired is back from the dead, possessed by a ghast and commanding a force of monsters bent on destruction. Aliza and Alastair Daired, and their dragon, must fight through blizzards and haunted forests to get back to their home… where the less tangible dangers of political intrigue await them as well.
The Impossible Contract by K.A. Doore – Thana seizes her chance for a top-tier contract without hesitation, a death order against a foreign ambassador. But it turns out she isn't the only one after his life–there's a horde of undead after him, and things only get uglier and stranger from there.
Dead Moon Rising by Caitlin Sangster – The good news is that Sev has finally found a cure for the deadly Sleeping Sickness, which will allow her to save the world from Dr. Yang. The bad news is, Dr. Yang has trapped Sev in endless sleep as well–and her only chance of being saved is in the hands of people who have been fighting each other for years.
News and Views
Ready to start off your day with a good cry? Billie Lourd on Becoming the Keeper of Princess Leia
Tade Thompson (author of Rosewater) on the books that made him… (In which he notes, rightly, that Victor Frankenstein was a dick.)
A profile of author Maurice Broaddus, who brought us Pimp My Airship.
Rian Johnson: "If someone is responding to diversity negatively, fuck 'em."
This is a great (and oddly specific) list of SFF stories set in department stores.
And a short story from Yoon Ha Lee: The Second-Last Client
There's a teaser out for The Magicians season 5.
Coming in spring 2021: She Who Became the Sun by Shelley Parker-Chan
Fashion designer Giorgia Lupi has created a wearable tribute to Ada Lovelace, Rachel Carson, and Mae Jemisen using data visualization.
If you got some weird text messages out of the blue on the 7th, this might be why.
On Book Riot
40 Terry Pratchett Quotes for every situation.
Getting ready for your next marathon read? Heres 10 queer YA series to check out.
See you, space pirates. You can find all of the books recommended in this newsletter on a handy Goodreads shelf. If you'd like to know more about my secret plans to dominate the seas and skies, you can catch me over at my personal site.