Sponsored by Shadow Mountain Publishing
Paul Adams has always been short, but he's an excellent rock climber. And his small size means he can hide from the bullies of his high school.

When Paul, Big, and Small are assigned to the same group project, they form an unlikely friendship.

Paul and Lily team up for a rock-climbing competition, but when Lily is diagnosed with leukemia, Paul ends up with Conor on his team. When Paul learns that Conor is dealing with bullies of his own—as well as some deep emotional pain—he realizes that the bullying in his school has got to stop.
Hey YA Readers!
Enjoy these delicious ebook deals we've found for you this week. Prices are current as of Friday, November 1.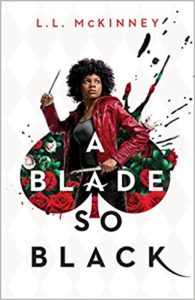 A spin in Alice in Wonderland in LL McKinney's A Blade So Black should be on your to-read. Grab it for $3.
Want a fresh take on the story of Dorothy and Oz? You'll want to pick up Danielle Paige's Dorothy Must Die, the first in a series, for $3.
Technology thrill ride calling out to you? Kristen Simmons The Deceivers should be on your TBR. $3.
Julie Kagawa's The Immortal Rules, the first book in a fantasy series, is $2.
Itching for a love story? Sarah Mlynowski's I See London, I See France is $2.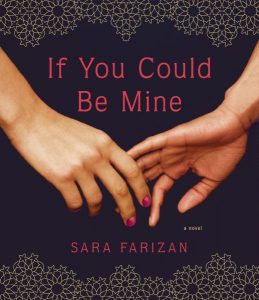 A really moving and powerful romance is at the heart of Sara Farizan's If You Could Be Mine. $2.
A little magical realism calling out to you? Miranda Asebedo's The Deepest Roots is $2.
I've not read a setting like the one in A Girl Like That by Tanaz Bhathena — it's a contemporary novel set in Saudi Arabia. $3.
If you want something magical and fantastical, grab Spectacle by Jodie Lynn Zdork for $3.
Julie Eshbaugh's Ivory and Bone is loosely based on Pride and Prejudice with a fantasy adventure twist. $2.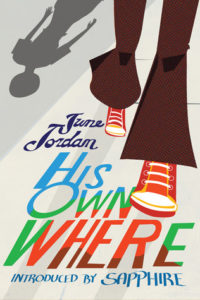 His Own Where by June Jordan is a wildly underrated YA novel that anyone who loves this category should read. It's written entirely in AAVE, and it's absolutely powerful. This edition has a forward by Sapphire. $4.
Faith Erin Hicks's Comics Will Break Your Heart is $3.
A Curse So Dark and Lonely by Brigid Kemmerer can be yours for $2.
Want a story about pirates? $3 gets you Daughter of the Pirate King by Tricia Levenseller.
Last, but not least, Neal Shusterman's Bruiser is $2.
---
Thanks for hanging out, and we'll see you on Monday with a curious (but fun!) YA title trend in 2020.
— Kelly Jensen, @heykellyjensen on Instagram and editor of (Don't) Call Me Crazy and Here We Are.