Sponsored by The Big Country Written by Quinton Peeples and Art by Dennis Calero
This is the story of a sheriff, murder, and the infectious nature of small-town crime. A gritty western crime noir set in the 1970s. Here we follow Grisson Callan, the last in a long line of Texas Sheriffs, as he chases down the one responsible for multiple grisly murders. Grissoms investigation will start chain of events that will reshape his life and the world of Texas law enforcement. Written by Quinton Peeples, executive producer on Marvels Runaways and Stephen Kings 11-22-63.
It's Thursday! How the heck are ya? Me, I'm doing pretty shiny. I've been reading a lot of spooky books to get in the Halloween mood, and I just learned a couple of my favorite older movies are available to stream. (The Last Seduction and Ghost World, both probably problematic rubbish now, but fingers crossed they hold up.) I have some fun stuff to tell you about today. I hope you're reading something wonderful right now, and have a great rest of your week. And remember to be kind to yourself and others.  I'll see you again on Monday! – xoxo, Liberty
Trivia question time! How old was Mary Shelley when she wrote Frankenstein? (Scroll to the bottom for the answer.)
Deals, Reals, and Squeals!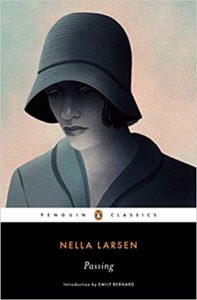 André Holland joins the cast of the adaptation of Nella Larsen's Passing, which will also star Tessa Thompson and Ruth Negga.
Here's the first look at 10 Things I Hate About Pinky, Sandhya Menon's follow-up to When Dimple Met Rishi and There's Something about Sweetie.
There's going to be a role-playing game based on N.K. Jemisin's Broken Earth trilogy.
Lee Pace and Jared Harris will star in an adaptation of Isaac Asimov's Foundation for Apple TV+.
Here's the first look at the cover of Where Dreams Descend: A Novel (Kingdom of Cards) by Janella Angeles. (Wednesday Books, June 2, 2020)
Chelsea Harris has joined the cast of Snowpiercer.
Two reimaginings coming our way: The Brides from Dracula and a Mary Shelley show.
The anonymous author of the 2018 Trump op-ed is publishing a book.
And Katherine Applegate has written a sequel to The One and Only Bob, due on shelves in the spring of 2020.
Book Riot Recommends 
At Book Riot, I work on the New Books! email, the All the Books! podcast about new releases, and the Book Riot Insiders New Release Index. I am very fortunate to get to read a lot of upcoming titles, and learn about a lot of upcoming titles, and I'm delighted to share a couple with you each week so you can add them to your TBR! (It will now be books I loved on Mondays and books I'm excited to read on Thursdays. YAY, BOOKS!)
Excited to read:
Network Effect: A Murderbot Novel by Martha Wells (Tor.com, May 5, 2020)
A WHOLE MURDERBOT NOVEL???? Is it my birthday?!? I love the four Murderbot novellas with the heat of a thousand suns, so I cannot wait to read a whole novel-length adventure with everyone's favorite sarcastic sentient security bot. I reeeeeeeeally want a Murderbot show. Or movie. Or both. I LOVE THEM.
What I'm reading this week.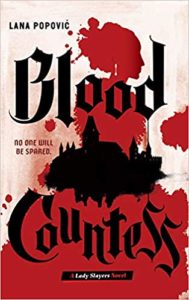 Blood Countess (A Lady Slayers Novel) by Lana Popović
Solitary: Unbroken by Four Decades in Solitary Confinement: My Story of Transformation and Hope by Albert Woodfox
Carrie Fisher: A Life on the Edge by Sheila Weller
Godshot: A Novel by Chelsea Bieker
And this is funny.
That's quite a trick.
Song stuck in my head:
Gorilla, You're a Desperado by Warren Zevon.
Trivia answer: Only 18!
You made it to the bottom! High five. Thanks for reading! – xo, L