Sponsored by HarperCollins Children's Books
One minute they're there: laughing and having fun at the house next door. The next minute, the teens are gone. Like magic. Marin can't believe her eyes. Who are they? Can anyone else see them? What makes them so happy? Marin's lonely in this new town of hers and eager to discover more. Then she meets Charley, who reveals he knows about them, too. He calls them the "Remarkables." Charley warns her to stay away from them—and him. Charley and Marin both have painful secrets they're holding on to, but could solving the mystery of the Remarkables help them both?
Hello, Kid Lit Friends!
It has been so much fun going through the new fall releases, and today's book offerings are particularly exciting! I am particularly excited about the picture books, my favorites being Sulwe (made me cry), Please Don't Eat Me (made me laugh), and Infinite Hope, a memoir by Ashley Bryan (made me cry). As always, if I've had the chance to read one of these books and loved it, I marked it with a
. Please note that all descriptions come from the publisher.
Picture Books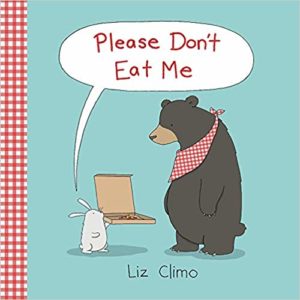 Please Don't Eat Me by Liz Climo
When a carefree bunny is approached by a voracious bear in the woods, Bunny has just one request: "Please don't eat me." But the bear has a never-ending list of requests, and Bunny realizes maybe Bear isn't as hungry as he'd let on…maybe he just wants his new friend's company for a while.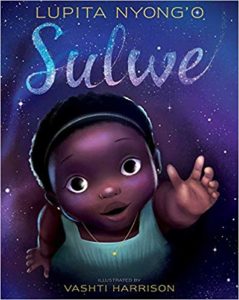 Sulwe by Lupita Nyong'o, illustrated by Vashti Harrison
Sulwe has skin the color of midnight. She is darker than everyone in her family. She is darker than anyone in her school. Sulwe just wants to be beautiful and bright, like her mother and sister. Then a magical journey in the night sky opens her eyes and changes everything. In this stunning debut picture book, actress Lupita Nyong'o creates a whimsical and heartwarming story to inspire children to see their own unique beauty.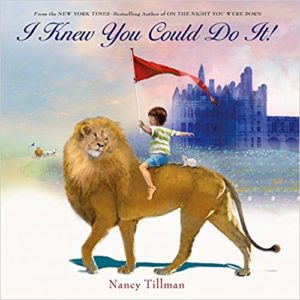 I Knew You Could Do It! by Nancy Tillman
A celebration of everyday accomplishments as well as life's milestones, I Knew You Could Do Itapplauds anyone who has overcome hurdles and challenges, and also cheers them into the future. And for anyone who needs an infusion of support or reassurance, it tells them, "I believe in you."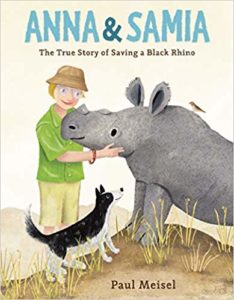 Anna and Samia: The True Story of Saving a Black Rhino by Paul Meisel
When infant rhino Samia finds herself all alone in the vast Kenyan rhino sanctuary, conservationist Anna Merz knows just what to do. Little by little, she helps Samia feel warm and at home, snuggling with the black rhino in her bed, deciphering every snort and eek, and giving Samia baths to keep her clean. Each step Anna takes is meant to help Samia get closer to becoming independent. But the bond between Samia and Anna is so strong that Samia may not want to leave, even when she's ready. Can Samia learn to explore the sanctuary on her own?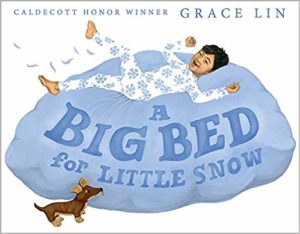 A Big Bed for Little Snow by Grace Lin
Little Snow loves the new big, soft bed Mommy made him for the long, cold winter nights. But Mommy says this bed is for sleeping, not jumping! What happens when he can't resist jump, jump, jumping on his new fluffy, bouncy bed?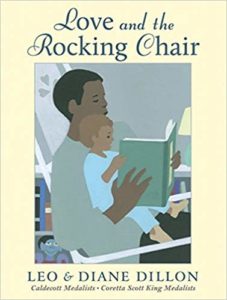 Love and the Rocking Chair by Leo and Diane Dillon
Simple words and colorful paintings tell the warm, engaging story of new parents who buy a rocking chair when they are expecting a baby. Bright, sunny illustrations show the precious intimacy between parents and their children; the new mother glows with affection, and the new father reads aloud to their young son. Time passes, and the boy grows up; the beloved rocker is moved to the attic and gathers dust. But when the boy becomes a man, the cycle begins anew. He and his wife have a baby girl, and the rocking chair is needed again.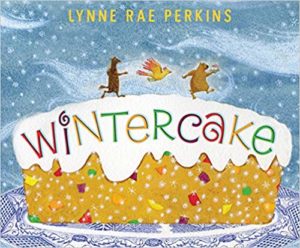 Wintercake by Lynne Rae Perkins
When Thomas misplaces the basket of dried fruit he needs to make his seasonal wintercake, friends old and new come together to save the day. Newbery Medalist and acclaimed picture book creator Lynne Rae Perkins weaves a delightful holiday tale full of surprises and gentle humor.
Middle Grade Books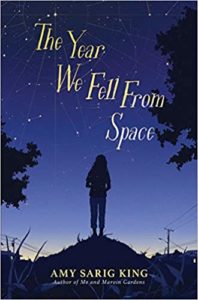 The Year We Fell From Space by Amy Sarig King
Liberty Johansen is going to change the way we look at the night sky. Most people see the old constellations, the things they've been told to see. But Liberty sees new patterns, pictures, and possibilities. She's an exception. Some other exceptions:
Her dad, who gave her the stars. Who moved out months ago and hasn't talked to her since.
Her mom, who's happier since he left, even though everyone thinks she should be sad and lonely.
And her sister, who won't go outside their house.
Liberty feels like her whole world is falling from space. Can she map a new life for herself and her family before they spin too far out of reach?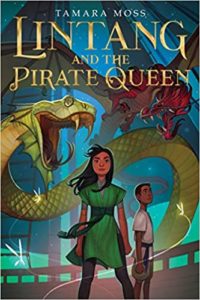 Lintang and the Pirate Queen by Tamara Moss
Lintang is an island girl who longs for daring and danger. When she meets the feared pirate, Captain Shafira, and her all-female crew, Lintang is determined to join them. Secrets within secrets, life-or-death battles with spectacular monsters, and hair's breadth escapes keep readers turning the pages of a story populated by women of color who are fighters, adventurers, and leaders.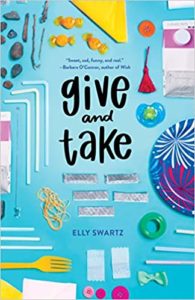 Give and Take by Elly Swartz
Family has always been important to twelve-year-old Maggie: a trapshooter, she is coached by her dad and cheered on by her mom. But her grandmother's recent death leaves a giant hole in Maggie's life, one which she begins to fill with an assortment of things: candy wrappers, pieces of tassel from Nana's favorite scarf, milk cartons, sticks . . . all stuffed in cardboard boxes under her bed. Then her parents decide to take in a foster infant. But anxiety over the new baby's departure only worsens Maggie's hoarding, and soon she finds herself taking and taking until she spirals out of control. Ultimately, with some help from family, friends, and experts, Maggie learns that sometimes love means letting go.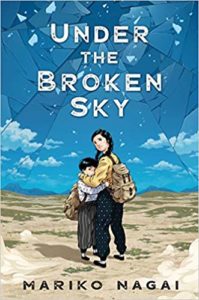 Under the Broken Sky by Mariko Nagai
Twelve-year-old Natsu and her family live a quiet farm life in Manchuria, near the border of the Soviet Union. But the life they've known begins to unravel when her father is recruited to the Japanese army, and Natsu and her little sister, Asa, are left orphaned and destitute. In a desperate move to keep her sister alive, Natsu sells Asa to a Russian family following the 1945 Soviet occupation. The journey to redemption for Natsu's broken family is rife with struggles, but Natsu is tenacious and will stop at nothing to get her little sister back.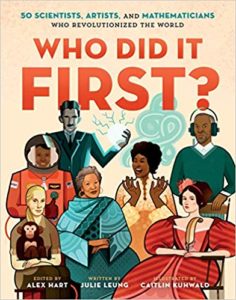 Who Did It First? by Julie Leung, illustrated by Caitlin Kuhwald, edited by Alex Hart
You likely know that Mae Jemison was the first African American woman in space. And maybe you know that Jane Goodall was the first human accepted into a chimpanzee community. But you might not know that Alan Turing was the first person to introduce the concept of artificial intelligence. Or that Tu Youyou was the first Chinese woman to win a Nobel Prize. Who Did It First? 50 Scientists, Artists, and Mathematicians Who Revolutionized the World brings together all of these trailblazers into one stunning package.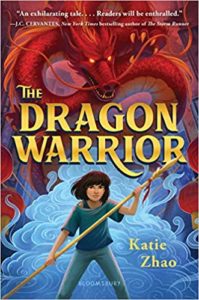 The Dragon Warrior by Katie Zhao
As a member of the Jade Society, twelve-year-old Faryn Liu dreams of honoring her family and the gods by becoming a warrior. But the Society has shunned Faryn and her brother Alex ever since their father disappeared years ago, forcing them to train in secret. Then, during an errand into San Francisco, Faryn stumbles into a battle with a demon–and helps defeat it. She just might be the fabled Heaven Breaker, a powerful warrior meant to work for the all-mighty deity, the Jade Emperor, by commanding an army of dragons to defeat the demons. That is, if she can prove her worth and find the island of the immortals before the Lunar New Year.
Allies by Alan Gratz
June 6, 1944: The Nazis are terrorizing Europe, on their evil quest to conquer the world. The only way to stop them? The biggest, most top-secret operation ever, with the Allied nations coming together to storm German-occupied France.
Welcome to D-Day.
Dee, a young U.S. soldier, is on a boat racing toward the French coast. And Dee — along with his brothers-in-arms — is terrified. He feels the weight of World War II on his shoulders. But Dee is not alone. Behind enemy lines in France, a girl named Samira works as a spy, trying to sabotage the German army. Meanwhile, paratrooper James leaps from his plane to join a daring midnight raid. And in the thick of battle, Henry, a medic, searches for lives to save.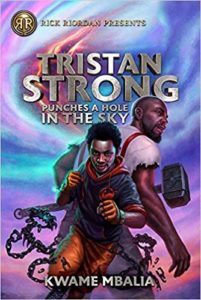 Tristan Strong Punches a Hole in the Sky by Kwame Mbalia
Seventh grader Tristan Strong feels anything but strong ever since he failed to save his best friend when they were in a bus accident together. All he has left of Eddie is the journal his friend wrote stories in. Tristan is dreading the month he's going to spend on his grandparents' farm in Alabama, where he's being sent to heal from the tragedy. But on his first night there, a sticky creature shows up in his bedroom and steals Eddie's notebook. Tristan chases after it–is that a doll?–and a tug-of-war ensues between them underneath a Bottle Tree. In a last attempt to wrestle the journal out of the creature's hands, Tristan punches the tree, accidentally ripping open a chasm into the MidPass, a volatile place with a burning sea, haunted bone ships, and iron monsters that are hunting the inhabitants of this world.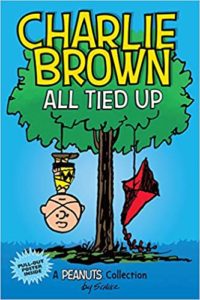 Charlie Brown: All Tied Up by Charles Schulz
While Charlie Brown is all tied up, the rest of the gang doesn't hold back on having fun. Pig-Pen unexpectedly charms Peppermint Patty at the Valentine's dance, Marcie and Snoopy run a commercial airline, and Lucy tries her hardest to win Schroeder's affection. Whether you're safe on the ground or tangled up in a tree like Charlie Brown, you won't want to miss the fun in this latest Peanuts for kids adventure.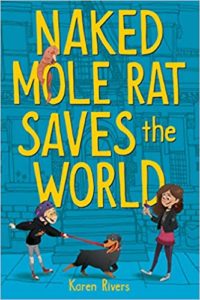 Naked Mole Rat Saves the World by Karen Rivers
Twelve-year-old kit-with-a-small-k likes shopping at the flea market with her best friend, Clem, roller-skating, climbing to the roof to look at the stars, and volunteering at an animal shelter. Until suddenly she has a really big, really strange secret that makes life more complicated than she's prepared for: Sometimes, without warning, she turns into a tiny naked mole rat.
The Perfect Star by Rob Buyea
GAVIN's days of football glory have arrived, but an accident on the home front upends his family. Ever enterprising, NATALIE anchors a morning news broadcast at school–where she's unafraid to tackle big issues. Being on the outs with his best friend sucks, but the more TREVOR tries to patch things up, the worse things get. Sidelined with a gymnastics injury, RANDI develops a bad attitude and worries that her mom's new boyfriend means changes she won't like. SCOTT discovers hidden talents . . . and becomes a secret weapon on and off the football field. It's the final year of middle school–a time to play hard, smart, and together!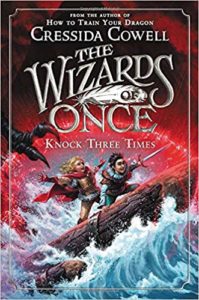 The Wizards of Once: Knock Three Times by Cressida Cowell
Xar and Wish are heroes with a huge task ahead–confronting the Nuckalavee is not for the faint hearted. But with Magic and Iron together, they might just have a chance of saving their beloved homes from those who seek to destroy everything they hold dear. The third electrifying book in The Wizards of Once series fizzes with magic and introduces us to a host of glorious new characters: bears and piskies and magical pins and needles to name but a few.
Nonfiction New Releases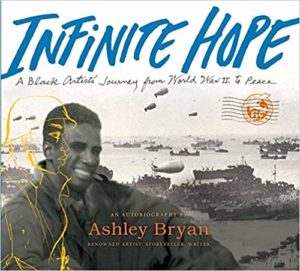 Infinite Hope: A Black Artist's Journey from World War II to Peace by Ashley Bryan
In May of 1942, at the age of eighteen, Ashley Bryan was drafted to fight in World War II. For the next three years, he would face the horrors of war as a black soldier in a segregated army. He endured the terrible lies white officers told about the black soldiers to isolate them from anyone who showed kindness—including each other. He received worse treatment than even Nazi POWs. He was assigned the grimmest, most horrific tasks, like burying fallen soldiers…but was told to remove the black soldiers first because the media didn't want them in their newsreels. And he waited and wanted so desperately to go home, watching every white soldier get safe passage back to the United States before black soldiers were even a thought. For the next forty years, Ashley would keep his time in the war a secret. But now, he tells his story.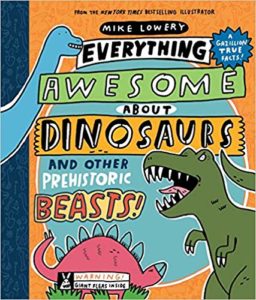 Everything Awesome About Dinosaurs And Other Prehistoric Beasts! by Mike Lowery
Discover a wealth of weird, wacky, and wild facts about dinosaurs, told in Mike Lowery's signature comic style with bright and energetic artwork, fresh framing devices, and hilarious jokes. This will be the go-to book for dinosaur enthusiasts that kids will put in their backpacks and obsess over, bridging the gap between encyclopedic nonfiction content and lighter picture book fare, filling the need with a one-stop shop for the legions of 6-9 year olds who want to know absolutely everything there is to know about dinosaurs.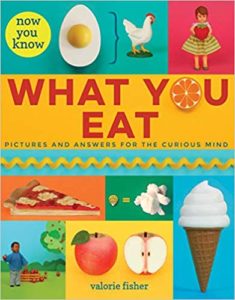 Now You Know What You Eat by Valorie Fisher
Valorie Fisher dives deep into the science of what we eat and where ingredients come from by exploring what happens behind the scenes of favorite, everyday foods like pizza, honey, milk, maple syrup, vegetable soup, and more! With the help of bold, eye-catching yet simple graphics, inquisitive minds will love discovering what makes popcorn pop, why bread rises, and how bees make honeycomb. With this book peppered with facts like how many eggs a hen lays in a year and how many gallons of sap it takes to make one gallon of syrup, readers will be fascinated by all the amazing things they never knew about the food they eat!
What are you reading these days? I want to know! Find me on Twitter at @KarinaYanGlaser, on Instagram at @KarinaIsReadingAndWriting, or email me at karina@bookriot.com.
Until next time!
Karina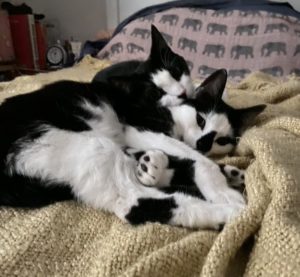 *If this e-mail was forwarded to you, follow this link to subscribe to "The Kids Are All Right" newsletter and other fabulous Book Riot newsletters for your own customized e-mail delivery. Thank you!*