Sponsored by Playlist: The Rebels and Revolutionaries of Sound by James Rhodes and illustrated by Martin O'Neill
Open your mind to some of the most breathtaking and magnificent pieces of music ever created, and find out why the rebels and revolutionaries who wrote them are responsible for every track on your phone today. Discover their backstories and how each one shaped and defined classical music. Learn about the structure of an orchestra, the language of music, and the history of musical periods. With jaw-dropping artwork and avant-garde design, this visually exquisite celebration of classical music is a surefire hit for both first-time listeners and longtime fans. Budding aficionados will appreciate the online playlist featuring James Rhodes's favorite selections.
Hello and welcome to a new week, nonfiction friends! The onslaught of new books that marks fall in the publishing world is not letting up any time soon, which is amazing and intimidating and seems like it'll never quit.
This week, I've got three books to feature – two highly-anticipated memoirs and a collection of essays – plus seven more books to put on your radar. Let's get going!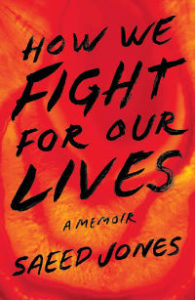 How We Fight for Our Lives: A Memoir by Saeed Jones – This coming-of-age memoir about growing up black and gay in the South is one of the most anticipated titles of this year. In it, Saeed Jones writes about finding a place for himself "within his family, within his country, within his own hopes, desires, and fears." The book is told in a series of vignettes that are about himself and a bigger look at race, queerness, power, love and grief.
Further Reading: Jones was interviewed in The Nation about "queer masculinity and the point of being an artist."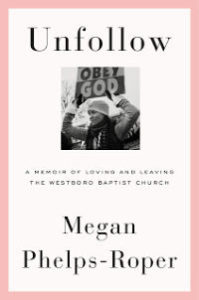 Unfollow: A Memoir of Loving and Leaving the Westboro Baptist Church by Megan Phelps-Roper – As a child, Megan Phelps-Roper protested alongside members of her grandfather's church, Westboro Baptist Church. She eventually started manning the organization's Twitter account, where debates about religion began to make her question the church. In this memoir, she chronicles her awakening, departure from the church, and shift away from black-and-white thinking.
Further Reading: Last week, People magazine published a profile of Phelps-Roper where she talks about her relationship with her family.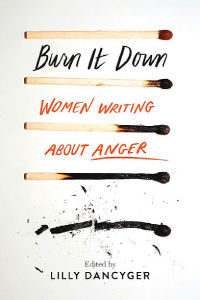 Burn it Down: Women Writing About Anger by Lilly Dancyger – Given the state of the world, I am always going to pay attention to books about women's anger. This essay collection brings together 22 writers looking at how anger has shaped their lives. It looks at the #MeToo movement, women running for office, and what anger can mean both personally and systemically.
Further Reading: Dancyger writes a column for Catapult called Fallen Women with a deep and interesting archive.
And to wrap up, seven more books that you could add to your TBR:
That's all for this week! You can find me on Twitter @kimthedork, on email at kim@riotnewmedia.com, and co-hosting the For Real podcast here at Book Riot. Happy reading! – Kim