Sponsored by a selection of fall novels from the Class of 2k19 books, 20 authors, 20 MG and YA novels debuting in 2019.
SCARS LIKE WINGS: "A heartfelt, unflinching look at being a burn survivor and the scars we all carry." -Stephanie Nielson, Heaven is Here. THE MEMORY KEEPER: "Camiccia weaves brain science with clever characterization for a charming, heart-wrenching, unforgettable read." – Kimberly Gabriel, Every Stolen Breath. GRAVEMAIDENS: "Gravemaidens grabs you by your beating heart and refuses to let go until the bitter, breathtaking end." Sarah Glenn Marsh, Reign of the Fallen. WILD LIFE: "Roberts' witty voice navigates joy and sorrow with a deft touch; her descriptions of Baboon Camp are so vivid, you can smell the dust." – Madeline Miller, Circe
Hello, friendos! I apologize in advance: today's email is going to be a quick one, as I am on the road doing bookish events. But there's still some great stuff to share! I hope you're reading something wonderful, and have a great rest of your week. And remember to be kind to yourself and others.  I'll see you again on Monday! – xoxo, Liberty
Trivia question time! In Jonathan Strange & Mr. Norrell, what does the Man with the Thistle Down Hair take from Lady Pole? (Scroll to the bottom for the answer.)
Deals, Reals, and Squeals!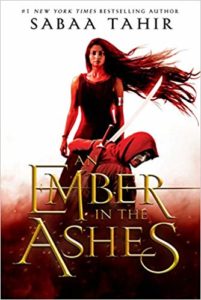 Sabaa Tahir's An Ember in the Ashes is getting a trilogy of graphic novel prequels.
Susanna Clarke announced her first book since Jonathan Strange & Mr Norrell.
Ava DuVernay is adapting the comic DMZ for HBO.
Penguin Teen ran down the list of several of next year's titles on Twitter.
The Tana French adaptation, The Dublin Murders, has a premiere date.
The Netflix adaptation of Leigh Bardugo's Shadow and Bone has found its cast.
Here's the cover reveal for Chosen Ones, Veronica Roth's first adult novel.
Ina Garten is writing a memoir.
Here is the longlist for the ninth annual Andrew Carnegie Medals for Excellence in Fiction and Nonfiction.
Here is the first footage from the Wheel of Time table read.
The Phantom of the Opera is being adapted into a graphic novel.
Here's the trailer for a new War of the Worlds adaptation.
Book Riot Recommends 
At Book Riot, I work on the New Books! email, the All the Books! podcast about new releases, and the Book Riot Insiders New Release Index. I am very fortunate to get to read a lot of upcoming titles, and learn about a lot of upcoming titles, and I'm delighted to share a couple with you each week so you can add them to your TBR! (It will now be books I loved on Mondays and books I'm excited to read on Thursdays. YAY, BOOKS!)
Excited to read: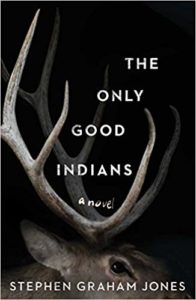 The Only Good Indians by Stephen Graham Jones (Gallery / Saga Press, April 7, 2020)
I am a huge fan of SGJ's Mongrels and After the People Lights Have Gone Off, so you can bet your sweet bippy I am clamoring for this novel. Which is pitched as "Peter Straub's Ghost Story meets Liane Moriarty's Big Little Lies", which makes me go "Ruh?" like Scooby, but I'm still sure it will be awesome.
What I'm reading this week.
How Rory Thorne Destroyed the Multiverse: Book One of the Thorne Chronicles by K. Eason
My Dark Vanessa: A Novel by Kate Elizabeth Russell
Too Much Lip by Melissa Lucashenko
Quotients by Tracy O'Neill
And this is funny.
Readers everywhere feel attacked.
Trivia answer: One of her fingers.
You made it to the bottom! High five. Thanks for reading! – xo, L