Sponsored by Distance Too Grand by Regina Scott and Revell Books, a Division of Baker Publishing Group.
When a spunky photographer wrangles her way onto an 1871 survey crew of the Grand Canyon she thinks nothing can stand in her way. But her mind changes when she finds out she'll be working alongside the one man she doesn't want to fall in love with.
Well, folks, it's Halloween. Get ready.
(Ironically, I don't actually get that excited on October 31; I just really enjoy the energy of the people for whom Halloween is a Way Of Life.)
Let's look at what's new, shall we?
Over on Book Riot
It's possible that you might have made it through subscribing to this newsletter without having picked up an Alyssa Cole book. I don't talk about her that much. (Right?) If you are curious about where to start, Sil's got a nice collection of tips for you.
Geek out with Jessica Avery about Tiffany Reisz's Original Sinners series! You won't regret it; it's a fascinating read.
You know what else starts in October (at least in romance)? Christmas! Take the quiz to see which Christmas romance is for you.
That question about fake romances? We gathered your answers!
Do you like surprises? There's a giveaway for a blind date with a book on the site right now!
Deals
It's a new month, which means new deals are available!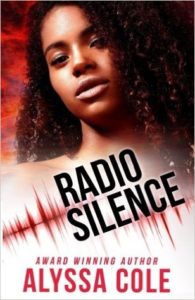 Speaking of Alyssa Cole, her near-future, post-apocalyptic-lite POC/interracial romance Radio Silence is currently 1.99! While this book does start with some violence and an attempted sexual assault, the rest is very centrally a relationship story as the family in question waits to find out what the heck has happened to the world.
And if you're looking for something completely set in the real…ish world, Megan Frampton's Never a Bride is 1.99. This was the first book I'd read by this author and it is freaking delightful. There's a fake engagement, a woman who knows what's what, and a man who would basically do anything for her, even though their relationship is all about scandal. I'm excited to read her next one!
New and Upcoming Releases
You know what else happens in October? Hockey! (Okay, I guess technically the season starts in September? I dunno, I don't really follow it.)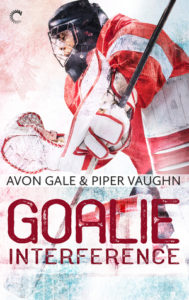 Goalie Interference
Avon Gale and Piper Vaughn
I thought I loved Off the Ice, but that was just infatuation compared to the feelings I have for Goalie Interference, the second book in Gale and Vaughn's newly-rehomed Hat Trick series. You wouldn't think that a book that is probably 50 percent gameplay and practice would pack such an emotional punch, but even the game scenes will get you in your feelings.
Ryu and Emmitt are goalies for the Atlanta Venom. Usually, there's a starter and a backup, but even though Ryu has been on the team for a while, Emmitt's just…that good. So the coaches decide to play them in tandem—no true starter, but instead switching off to play. Neither is happy about this, of course, and they rub each other the wrong way immediately. Until they decide to rub each other the right way. (I'm so, so, so sorry. I just couldn't resist.) Their chemistry is off the charts, and even though they hate each other, that doesn't mean they can't set some sheets on fire. But what's that? Feelings? Whoops.
Y'all, this book is so good. Avon and Piper are basically not allowed to write with anyone else ever again.
There are some other books I'm looking forward to picking up super sooper soon.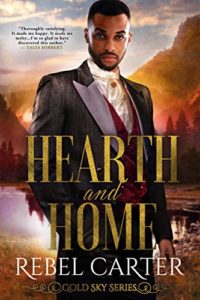 Hearth and Home by Rebel Carter (a: THAT COVER and b: Mail Order GROOM, what?)
Heart 2 Heart: A Charity Anthology, Volume 3
Loving the Mountain Man by Adriana Anders
An Angel for Daddy by Lucy Eden
Suckerpunch by Elyse Springer
When Frankie Meets Johnny by Xio Axelrod
Ready for the Rancher by Zuri Day
Tempted at Midnight by Cheris Hodges
The Inn At Netherfield Green by Aurora Rey
The Write Escape by Charish Reid
Reunited by the Badge by Deborah Fletcher Mello
Royal Holiday by Jasmine Guillory (yes, we'll talk about That Thing next week)
As usual, catch me on Twitter @jessisreading or Instagram @jess_is_reading, or send me an email at jessica@riotnewmedia.com if you've got feedback, bookrecs, or just want to say hi!