Sponsored by The True Story of the Amazing Dog Who Rescues Cats by Colin Butcher, published by Celadon Books.
Molly: The True Story of the Amazing Dog Who Rescues Cats tells the heartwarming story of the man-and-dog team behind the United Kingdom Pet Detective Agency—how Colin, in need of a new lease on life, rescues Molly the dog, and how Molly in turn rescues many more beloved lost pets.
ARE YOU READY TO RUMMMMMMMMBLE? Or maybe learn stuff about books. That's probably the better option, yes. Safer for sure. So, it's Monday, and once again I have fun stuff to tell you about today, because I love you. Please enjoy the rest of your week, and remember to be excellent to each other! I'll see you again on Thursday. – xoxo, Liberty
P.S. More fun news: be sure to enter Book Riot's giveaway of the year's 10 best mystery/thrillers so far!
Here's Monday's trivia question: What debut novel won the 2006 Printz Award? (Scroll to the bottom for the answer.)
Deals, Reels, and Squeals!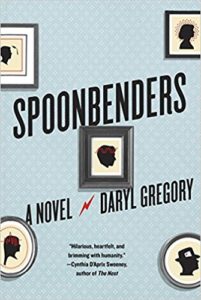 Darryl Gregory's Spoonbenders is getting the adaptation treatment at Showtime.
Here are all the titles on the 2019 National Book Awards longlists!
Anna Maiche has joined the cast of Netflix's adaptation of Tiny Pretty Things.
Monica Gomez-Hira announced her first book deal.
And Zoraida Córdova announced her middle grade debut.
And David Slayton has a queer warlock series on the way.
Jenny Lawson, aka The Bloggess, has finished her next book!
Peter Rabbit 2 is hopping toward an Easter 2020 release.
Here's a new teaser for Nancy Drew on The CW.
Here's the newest info on Netflix's adaptation of Blonde by Joyce Carol Oates.
There's a biopic about Out of Africa author Isak Dinesen in the works.
Jennifer Beals will be a part of the adaptation of The Seven Husbands of Evelyn Hugo by Taylor Jenkins Reid.
Larry David is the narrator for the Go The F**k To Sleep sequel.
And Wil Wheaton is going to narrate the audiobook for John Green's Looking for Alaska.
Book Riot Recommends
At Book Riot, I work on the New Books! email, the All the Books! podcast about new releases, and the Book Riot Insiders New Release Index. I am very fortunate to get to read a lot of upcoming titles, and learn about a lot of upcoming titles, and I'm delighted to share a couple with you each week so you can add them to your TBR!
Excited to read: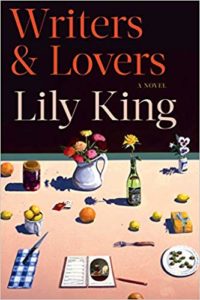 Writers & Lovers by Lily King (Grove Press, March 3, 2020)
Holy cats, I am excited for this novel! I am such a big fan of Lily King. Father of the Rain is my favorite novel by her. It made me cry so much, which I wasn't expecting. I was like, "WHY IS IT RAINING ON MY FACE." And really, everything she does is amazing, so I cannot wait to get my hands on this one. This one is about a woman trying to move past a tough period in her life after the sudden death of her mother and a love affair gone wrong. I'll have the tissues ready this time, just in case.
What I'm reading this week:
Riot Baby by Tochi Onyebuchi
The Unwilling by Kelly Braffet
Remember by Patricia Smith
Pun of the week:
I'm super friendly with 25 letters of the alphabet. But I don't know Y.
Here's a kitten picture:
It was all furry.
And this is funny.
Trivia answer: Looking for Alaska by John Green.
You made it to the bottom! Thanks for reading! – xo, L