Sponsored by TBR, our subscription service for personalized reading recommendations!
TBR is Book Riot's subscription service offering Tailored Book Recommendations for readers of all stripes. Been dreaming of a "stitchfix for books?" Now it's here! Tell TBR about your reading preferences and what you're looking for, and sit back while your Bibliologist handpicks recommendations just for you. TBR offers plans to receive hardcover books in the mail or recommendations by email, so there's an option for every budget. Visit mytbr.co to sign up today.
Hey there, folks. It's another week, another weekly.
Wait, that's the wrong email. Sorry. I apparently get so many of those (one a week, actually) that it's ingrained itself. Anyway. Time to talk books that involve kissing.
News and Useful Links
First off: have you seen the cover or read the excerpt of The Heart Principle? Helen Hoang's third book is probably the most anticipated book of 2020, and we have to wait almost half the year before it comes out. Whimper.
Jennifer Prokop said it again for the folks in the back.
There's going to be more Reluctant Royals!
Romance Bookstore Day is moving forward, and they're adding more to their docket. First up, a book club.
Romance for RAICES is still going on strong, and they've already passed their fundraising goal! Gawk at the bids they've already reached and see what's still available to bid on.
Deals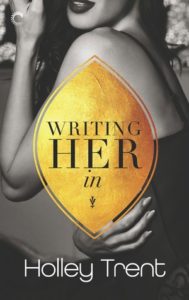 Have you checked out Holley Trent's Plot Twist books? The first, Writing Her In, is 3.99 right now. It's the first in a new ongoing series (the second book, Three Part Harmony, is also out), and it centers a novelist and the cover model for her current series. And also his wife. Yeah, it's lots of fun. All three characters have their own development and motivation, but the real draw is the relationship between writer Stacia and the quiet Dara.
Recs!
I picked up my first Reese Ryan book, and of all things it was the third book in a series. Savannah's Secrets was one of those books that had been on my radar forever, but it wasn't until I came across Engaging the Enemy that I actually decided to pick up a Bourbon Brothers book. (Borrowing it from the library helped; it was there, in front of me, and I had to read it in a limited amount of time.)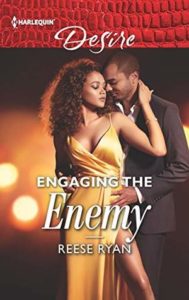 Engaging the Enemy
Reese Ryan
Parker and Kayleigh used to be best friends. But when he betrayed her in a fit of youthful misguidance, she vowed to never trust him again. Fast forward to adulthood, and Parker is an executive for the family business, a very large and profitable distillery. He comes to Kayleigh with an offer to buy the building where she lives and runs her business, but Kayleigh isn't interested in selling. Until an old friend—and the sister of her successful ex-boyfriend—invites Kayleigh to her all-expenses-paid destination wedding. Kayleigh, seeing an opportunity, gives Parker a counter-offer: an exorbitant amount for her building and one week-long fake fiancé by the name of Parker Abbott. Parker, willing to do anything to settle the deal, agrees.
The agreement they make is one that is different from some other forms of the fake relationship trope. The pair realizes they don't know each other well. So they'll not only pretend to be affianced for the week of the wedding, but they'll spend time together before they get there in order to pull this off as authentically as possible. Eventually, the relationship isn't as fake as they'd like it to be…
Of course, now I have to go back to check out the others, and there's more coming in the future.
I am usually that person who has to start at the beginning, even with romance series that don't feature the same couple. But this has been happening to me more recently. For instance, I couldn't stay away from How to Be a Movie Star by TJ Klune, which was a follow-up to How to Be A Normal Person. But I got to meet the characters from that book in their sequel, and now I have to go back and read them. Someday. Soon, I hope. (Note, TJ Klune is in the process of retaining rights for all of his Dreamspinner Press books after the royalties debacle I mentioned last week, so I haven't linked them here.)
What series have you discovered by picking something up in the middle?
As usual, catch me on Twitter @jessisreading or Instagram @jess_is_reading, or send me an email at jessica@riotnewmedia.com if you've got feedback, bookrecs, or just want to say hi!