Sponsored by Dynamite
The world of Pierce Brown's Red Rising expands further in the next installment of the Sons of Ares storyline! Fitchner's quest for revenge continues as he and the other Sons of Ares seek out the Golds who have wronged his family. But actions come with repercussions and an elaborate game of cat and mouse is on. A battle of Gold versus Gold erupts further into more than acts of vengeance and becomes the seeds of a revolution.
Welcome to another week, book fans! There is a lot going on in the world of books. Partly because everything is a book adaptation these days. But there's nothing wrong with that! Please enjoy the rest of your week, and remember to be excellent to each other! I'll see you again on Thursday. – xoxo, Liberty
P.S. More fun news: be sure to enter Book Riot's giveaway of the year's 10 best mystery/thrillers so far!
Here's Monday's trivia question: What was the first children's title to win the Whitbread Book of the Year award? (Scroll to the bottom for the answer.)
Deals, Reels, and Squeals!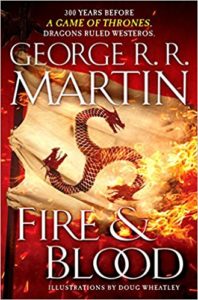 HBO is making plans for a Game of Thrones spinoff about the Targaryens, based on Fire and Blood.
Here's a new teaser trailer for His Dark Materials.
Here's the first look at Helen Hoang's upcoming novel, The Heart Principle. (Release date TBD)
Knopf announced Old Fourth Ward, a new novel by Tayari Jones.
There's a title and release date for a new Alyssa Cole novel!
Penguin Random House has a new star-studded line-up of actors reading audiobooks.
Buffy and Angel, together again. In a comic, anyway.
Wiz Khalifa is playing Death in Apple TV+'s Emily Dickinson show.
Here's the first look at the cover of It's Not All Downhill From Here by Terry McMillan. (Ballantine Books, March 31, 2020)
The adaptation of The Tall Grass by Stephen King and Joe Hill is coming to Netflix.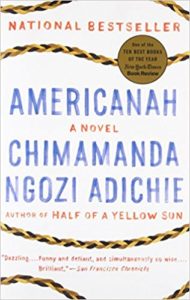 News broke of an HBO limited series adaptation of Chimamanda Ngozi Adichie's Americanah.
The Wheel of Time cast shared their first group photo.
Toni Collette has joined Guillermo del Toro's adaptation of Nightmare Alley.
Netflix is making an adaptation of the sci-fi novel Way Station by Clifford D. Simak.
Book Riot Recommends 
At Book Riot, I work on the New Books! email, the All the Books! podcast about new releases, and the Book Riot Insiders New Release Index. I am very fortunate to get to read a lot of upcoming titles, and learn about a lot of upcoming titles, and I'm delighted to share a couple with you each week so you can add them to your TBR!
Loved, loved, loved: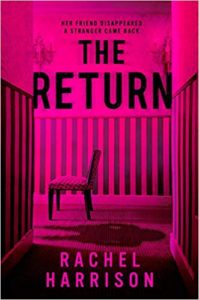 The Return by Rachel Harrison (Berkley, March 24, 2020)
So many people told me this was amazing, and brilliant, and creepy, and THEY WERE RIGHT. It's about four best friends from college, and what happens when one disappears for two years, then shows up again with no memory of what happened. First of all, I really dig that she went missing in Maine, because Maine can be spooky for sure! (Why do you think Stephen King is the way he is?!) And I love the dynamics between the friends, and what a bitch it is sometimes when someone knows you so well. And also how Harrison has seemingly made even interior design seem threatening. I loved it.
What I'm reading this week: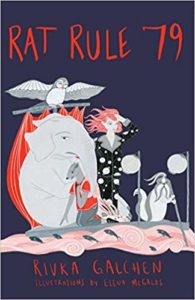 Rat Rule 79 (Yonder) by Rivka Galchen, Elena Megalos (Illustrator)
Weather by Jenny Offill
The Remaking: A Novel by Clay Chapman
The Good Luck Girls by Charlotte Nicole Davis
In the Dream House: A Memoir by Carmen Maria Machado
Pun of the week: 
What do you call cheese that isn't yours? Nacho Cheese.
Here's a kitten picture:
And this is funny.
So simple, yet so amazing.
Trivia answer: Northern Lights by Philip Pullman. (Known in North America as The Golden Compass.)
You made it to the bottom! Thanks for reading! – xo, L