Sponsored by Stargazing by Jen Wang with First Second Books
New from Jen Wang, the Eisner–award winning creator of The Prince and the Dressmaker, comes a story that's joyful, heart-wrenching, and full of hope. When Moon moves in next door, she and Christine quickly become best friends. Moon soon tells Christine her deepest secret: that she has visions of celestial beings who speak to her from the stars. Moon's visions have an all-too-earthly root, however, and soon Christine's best friend is in the hospital fighting for her life. Can Christine be the friend Moon needs, now, when the sky is falling? Best friends stick together no matter what.
Hello Kid Lit Friends!
I'm back with another huge list of new releases! September is such a fantastic month for children's books. Check these out and let me know what you think! If I've had the chance to read one of these books and loved it, I have marked it with a
. There were so many books that I loved, but the standout books for me this week were At the Mountain's Base by Traci Sorrell and illustrated by Weshoyot Alvitre and Stormy by Guojing, two gorgeously illustrated picture books, and Raina Telgemeier's new graphic novel, Guts. Definitely check those out!
*Please note that all descriptions come from the publisher.
Picture Book New Releases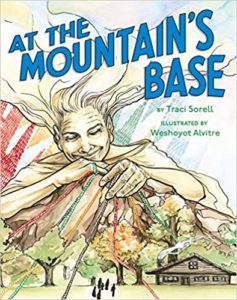 At The Mountain's Base by Traci Sorell, illustrated by Weshoyot Alvitre
At the mountain's base sits a cabin under an old hickory tree. And in that cabin lives a family — loving, weaving, cooking, and singing. The strength in their song sustains them through trials on the ground and in the sky, as they wait for their loved one, a pilot, to return from war.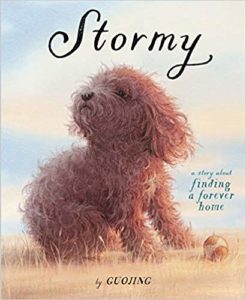 Stormy by Guojing
In this heartwarming, wordless picture book that's perfect for dog lovers, a woman visits a park and discovers a pup hiding under a bench–scruffy, scared, and alone. With gentle coaxing, the woman tries to befriend the animal, but the dog is too scared to let her near. Day after day, the woman tries–and day after day, the dog runs away. With perseverance and patience–and help from an enticing tennis ball–a tentative friendship begins. But it's not until a raging storm forces the two together that a joyous and satisfying friendship takes hold.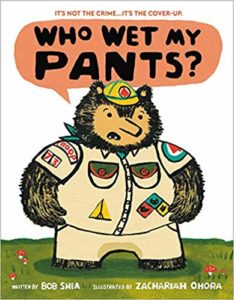 Who Wet My Pants? by Bob Shea, illustrated by Zachariah Ohora
Reuben the bear's got donuts for everyone in his scout troop, but his friends are all staring at something else: there's a wet spot on Reuben's pants, and it's in a specific area. "WHO WET MY PANTS?" he shouts, and a blame game starts. His buddies try to reassure him there was no crime. Just an accident. It could happen to anyone! But as all the clues begin to point in Reuben's own direction as the culprit, Reuben must come to terms with the truth.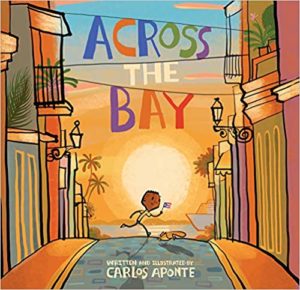 Across the Bay by Carlos Aponte
Carlitos lives in a happy home with his mother, his abuela, and Coco the cat. Life in his hometown is cozy as can be, but the call of the capital city pulls Carlitos across the bay in search of his father. Jolly piragüeros, mischievous cats, and costumed musicians color this tale of love, family, and the true meaning of home.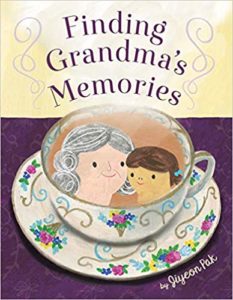 Finding Grandma's Memories by Jiheon Pak
Grandma loves teatime–and so does her granddaughter–from picking out a special cup, to brewing the tea, to sharing stories at the table. But lately, Grandma seems forgetful. She doesn't always remember to turn off the faucet when filling the teakettle. Sometimes she even confuses her granddaughter's name. How one little girl helps her grandmother remember their special ritual makes for a heartwarming story that will strike a chord with any family coping with elderly relatives who suffer from memory loss.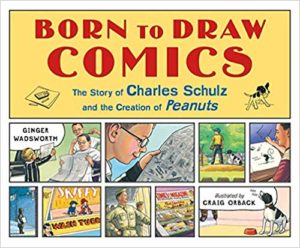 Born to Draw Comics: The Story of Charles Schulz and the Creation of Peanuts by Ginger Wadsworth, illustrated by Craig Orback
As a child, Charles split his free time between adventures outdoors with his friends and dog Spike, and daydreams and doodles inspired by the comics he loved to read. He longed to become a professional cartoonist, but saw his dreams deferred by unexpected challenges that laid ahead: military deployment to the European front of World War II, and the heartbreak of a family tragedy back home. Even so, Charles never lost sight of the hopeful joy of his early years and his love for Spike, both of which inspired PEANUTS. The comic strip went on to become the most popular and influential in comics history.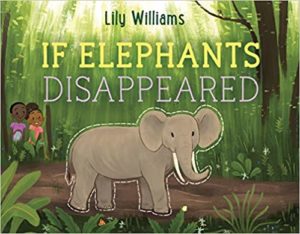 If Elephants Disappeared by Lily Williams
The elephant has become synonymous with the image of African wildlife. They can grow over 10 feet tall and eat up to 300 pounds a day. While these giants are beloved figures in movies and zoos, they also play a large role in keeping the forest ecosystem healthy. Unfortunately, poachers are hunting elephants rapidly to extinction for their ivory tusks, and that could be catastrophic to the world as we know it.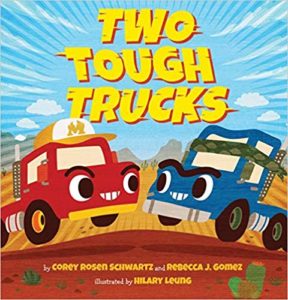 Two Tough Trucks by Corey Rosen Schwartz and Rebecca J. Gomez, illustrated by Hilary Leung
Mack and Rig couldn't be more different.
One loves the fast lane. The other, the off-ramp.
But when they're forced to pair up on their first day of school, can Mack and Rig figure out a way to get along and learn what it really means to be a tough truck?
I Am Love by Susan Verde, illustrated by Peter H. Reynolds
Susan Verde and Peter H. Reynolds continue their collaboration with the fourth book in their bestselling wellness series. A celebration of love in all its forms, I Am Love asks readers to look inward when they feel afraid. Love allows us to act with compassion and kindness, to live with gratitude, and to take care of ourselves by practicing self-love.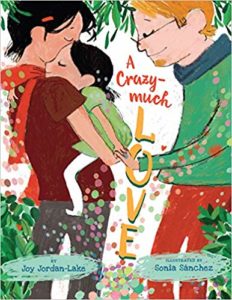 A Crazy-Much Love by Joy Jordan-Lake, illustrated by Sonia Sanchez
"How MUCH is the crazy-much love?" This simple question is answered as two parents recount the journey of adopting their daughter and the many milestone moments that follow. From the child's first bath and first time riding a tricycle, all the way to her boarding that big yellow bus, the crazy-much love grows SO MUCH that it spills out the windows and busts down the doors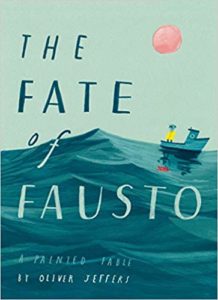 The Fate of Fausto by Oliver Jeffers
There was once a man who believed he owned everything and set out to survey what was his.
"You are mine," Fausto said to the flower, the sheep and the mountain, and they bowed before him. But they were not enough for Fausto, so he conquered a boat and set out to sea…
My Shape is Sam by Amanda Jackson, illustrated by Lydia Nichols
In a world where everybody is a shape and every shape has a specific job, Sam is a square who longs for softer corners, rounder edges, and the ability to roll like a circle. But everyone knows that squares don't roll, they stack. At least that's what everyone thinks until the day Sam takes a tumble and discovers something wonderful. He doesn't have to be what others want or expect him to be.
Early Reader and Chapter Book New Releases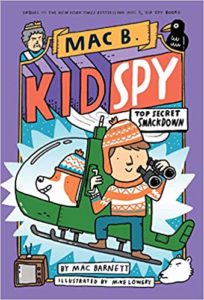 Mac B Kid Spy: Top Secret Smackdown by Mac Barnett, illustrated by Mike Lowery
Ravens have been stolen from the Tower of London! Mac B.'s top-secret mission? Travel to Iceland and retrieve the ravens… or Britain is ruined! In Iceland, Mac discovers secret submarines, hungry polar bears, mysterious blueprints… and his old archnemesis! Is the KGB man behind this birdnapping? Can Mac get the ravens to safety? It's time for an epic, top secret smackdown between these two secret agents!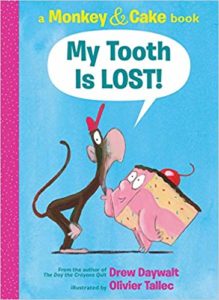 A Monkey & Cake Book: My Tooth is Lost! by Drew Daywalt, illustrated by Olivier Tallec
In this book, Monkey has lost a tooth! This makes Monkey sad. Cake reassures Monkey that the tooth fairy will come… but Monkey isn't so sure. Can Cake help find the lost tooth instead?
Middle Grade New Releases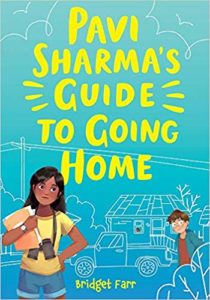 Pavi Sharma's Guide to Going Home by Bridget Farr
Twelve-year-old Pavi Sharma is an expert at the Front Door Face: the perfect mix of puppy dog eyes and a lemonade smile, the exact combination to put foster parents at ease as they open their front door to welcome you in. After being bounced around between foster families and shelter stays, Pavi is a foster care expert, and she runs a "business" teaching other foster kids all she has learned. Then Pavi meets Meridee: a new five-year-old foster kid, who is getting placed at Pavi's first horrendous foster home. Pavi knows no one will trust a kid about what happened on Lovely Lane, even one as mature as she is, so it's up to her to save Meridee.
 Charlie Thorne and the Last Equation by Stuart Gibbs
Charlie Thorne is a genius.
Charlie Thorne is a thief.
Charlie Thorne isn't old enough to drive.
And now it's up to her to save the world…
Decades ago, Albert Einstein devised an equation that could benefit all life on earth—or destroy it. Fearing what would happen if the equation fell into the wrong hands, he hid it. But now, a diabolical group known as the Furies are closing in on its location. In desperation, a team of CIA agents drags Charlie into the hunt, needing her brilliance to find it first—even though this means placing her life in grave danger.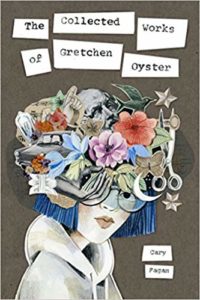 The Collected Works of Gretchen Oyster by Cary Fagan
Hartley Staples, near-graduate of middle school, is grappling with the fact that his older brother has run away from home, when he finds a handmade postcard that fascinates him. And soon he spots another. Despite his losing interest in pretty much everything since Jackson ran away, Hartley finds himself searching for cards in his small town at every opportunity, ignoring other responsibilities, namely choosing a topic for his final project. Who is G.O. and why are they scattering cards about the town?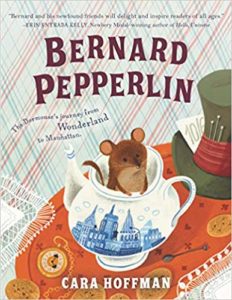 Bernard Pepperlin by Cara Hoffman
When a girl in a blue dress crashes the Mad Hatter's eternal tea party, the sleepy Dormouse feels more awake than he has in a long time. He wishes he could follow her and be a part of her adventure. And as luck would have it, a surprising twist of fate sends the Dormouse on an adventure of his own, where he must not fall asleep. For he is destined to save a magical world outside Wonderland, and it will take all his courage—and a few new friends—to do it.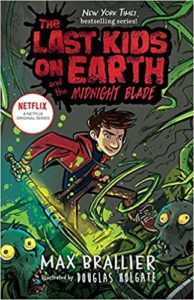 The Last Kids on Earth and the Midnight Blade by Max Brallier, illustrated by Douglas Holgate
Surviving their first winter after the Monster Apocalypse was no easy feat, yet Jack and his buddies waste no time springing to action against some of the nastiest, most evil monsters around. When Jack discovers his Louisville Slicer has new, otherworldly powers, he's thrown into epic training to find out what kind of destruction the blade can wield. But between fighting off zombies, fleeing from strange, glowy Vine-Thingies erupting from the ground, and squeezing in a video game session or two, there's barely time left to figure out what's wrong with their buddy, Dirk, who's been acting weird any time he's around the undead. When an unexpected villain appears, can Jack and his friends save themselves–and the rest of the world–from cosmic domination?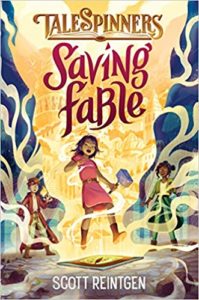 TaleSpinners: Saving Fable by Scott Reintgen
Indira has been a character-in-waiting her entire life. So she can't believe her luck when she's finally chosen to travel to Fable and study at the renowned Protagonist Preparatory, a school known for producing the best heroes. But Indira's dreams of achieving hero status don't exactly go as planned. A failed audition lands her in the school's side-character track, and her best efforts to prove advisors–famous characters like Alice from Wonderland and Professor Darcy–wrong are constantly sabotaged. Indira is starting to feel like an evil antagonist might be to blame.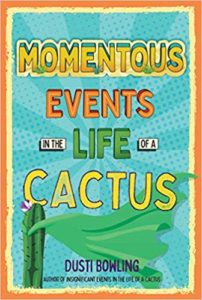 Momentous Events in the Life of a Cactus by Dusti Bowling
Just as Aven starts to feel comfortable in Stagecoach Pass, with her friends and schoolmates accustomed to her lack of "armage," everything changes once again. She's about to begin high school . . . with 3,000 new kids to stare at her. And no matter how much Aven tries to play it cool, nothing prepares her for the reality. In a year filled with confusion, humiliation, and just maybe love, can Aven manage to stay true to herself?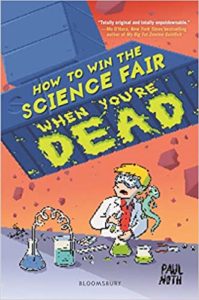 How to Win the Science Fair When You're Dead by Paul Noth
It's safe to say Happy Conklin Jr. is the only 10-year-old who accidentally sold his entire family to aliens. And he might have opened a black hole in the middle of class when trying to impress his lab partner. But now he faces the biggest threat of all–Grandma. Hap's Grandma isn't like normal grandmas–she's trying to overthrow the Galactic Emperor to rule over all, and she thinks Hap is her perfect partner in crime. Hap knows he has to stop her to save the universe. But that's easier said than done, what with giant robots and the like coming after him, and he'll need the help of his family, friends, and some very unlikely allies to do it.
Graphic Novel New Releases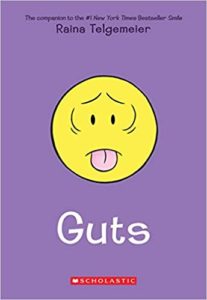 Guts by Raina Telgemeier
Raina wakes up one night with a terrible upset stomach. Her mom has one, too, so it's probably just a bug. Raina eventually returns to school, where she's dealing with the usual highs and lows: friends, not-friends, and classmates who think the school year is just one long gross-out session. It soon becomes clear that Raina's tummy trouble isn't going away… and it coincides with her worries about food, school, and changing friendships. What's going on?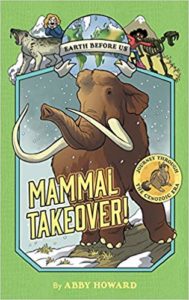 Mammal Takeover by Abby Howard
After the dinosaurs died out, Earth was by no means empty. There were still some little resourceful critters around who, without big predators to hunt them down, survived and thrived. Who were these scrappy creatures? Early mammals, our ancestors! In the Cenozoic Era, mammals rose to dominance and spread over the globe, resulting in woolly mammoths, saber- toothed tigers, and eventually all of humankind. In this adventure, Ronnie will meet the three kinds of mammals—monotremes, marsupials, and placental mammals—as well as the other amazing ancient beasts they shared the Earth with during the Cenozoic Era. The text will track Earth's history from 66 million years ago to present day, ending with an impassioned yet hopeful discussion of climate change.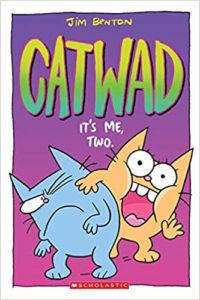 Catwad: It's Me, Two by Jim Benton
Catwad and Blurmp are back and ready for more adventures! In this newest collection of hilarious stories, the dynamic feline duo explore fine art, travel to an alternate reality where the world has become extraordinarily dumb, get into gaming, and more! From monsters under Blurmp's bed to all the reasons you should NEVER eat salad, this newest volume of Catwad has something for everyone!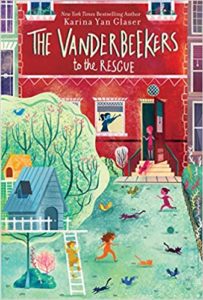 And… one last book to mention. I have a book out today! The Vanderbeekers to the Rescue, the third book in the Vanderbeekers series, takes place over spring break. Isa is preparing for a high stakes violin audition, Oliver is building his first-ever treehouse in the backyard of the brownstone, and Laney, Jess, and Hyacinth are excited to help their mother when she gets the once-in-a-lifetime chance to star in a cooking magazine. But the Vanderbeekers' plans go off the rails when an unexpected visit from city officials puts their mother's bakery in jeopardy. Now they'll have to band together to save the day before they're out of business.
Before I sign off, did you know that Book Riot is giving away the year's 10 best mystery/thrillers so far! Enter here!
What are you reading these days? I want to know! Find me on Twitter at @KarinaYanGlaser, on Instagram at @KarinaIsReadingAndWriting, or email me at karina@bookriot.com.
Until next time!
Karina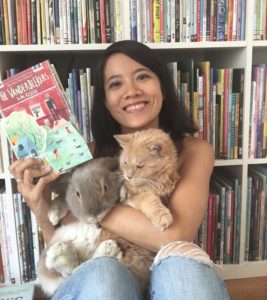 *If this e-mail was forwarded to you, follow this link to subscribe to "The Kids Are All Right" newsletter and other fabulous Book Riot newsletters for your own customized e-mail delivery. Thank you!*