Sponsored by Simon & Schuster
Traveling with her treasure-hunting father has always been a dream for Theodora, until she's left to sit in a hotel in Istanbul while her dad and the former lover of her life Huck Gallagher track down a mysterious ring. But when Huck returns without her father, it's up to Huck and Theodora to set out on a captivating adventure to find the ring before a dangerous occult society with a dark connection to Vlad the Impaler find it first. The Last Magician meets A Gentleman's Guide to Vice and Virtue in this thrilling tale filled with magic, mystery, and romance.
Hello mystery fans! I recently finished Mindhunter season 2 so I thought I'd round up some great reads for fans of the show. But don't worry, this is spoiler free, and if you haven't seen the show yet there's other reasons to enjoy these books. Plus, I've also got some recent releases for you.
Set During The Atlanta Child Murders (TW child abuse/ child murders)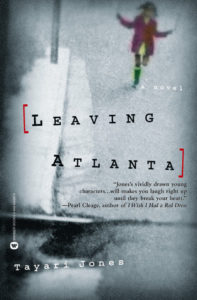 Leaving Atlanta by Tayari Jones: The second season of Mindhunter explores the real Atlanta Child Murders where a serial killer was kidnapping and murdering Black children in Atlanta, which is also the backdrop of this novel set in Atlanta during 1979. Jones brilliantly follows three middle school children as they deal with their own life problems–parents' divorce, navigating social situations at school, crushes–while also bringing to life what it's like to live in a place and time where everyone is beginning to be on high alert when they're already dealing with other problems. Jones, like Jane Harper and Attica Locke, vividly makes the setting as important as a character. She shows us this period in time through the eyes of children who are trying to figure out their own stuff and the behavior of the adults around them. This is especially a must-read for fans of novels that walk the line between literary and crime, and are always seeking excellent writing. And if you're an audiobook listener it has three excellent narrators for the children, and each has their own section, told in first, second, and third person.
Dark, Fictional Serial Killer + Procedural (TW kidnapping/ domestic violence/ child rape, death, murder/ alcoholism/ graphic violence)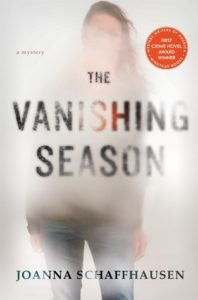 Ellery Hathaway Series by Joanna Schaffhausen: This series has two books out so far with a third releasing in 2020: The Vanishing Season; No Mercy; All the Best Lies. Like Mindhunter you get dark cases, serial killers, law enforcement partnership, an FBI profiler, and a side plot revolving around adoption. I inhaled the first two books in the series as the characters and their dynamics are great while the books also have you on the edge of your seat as the main character, Ellery Hathaway, is usually in danger. It's not just that her job as a police officer is dangerous but also that she was a survivor of a child serial killer. She ends up partnering with the FBI profiler who saved her so many years before–and has since written a book about her… This is a don't-miss series for fans of fictional serial killers, dark procedurals, and women who don't quit. (I went light on plot details so as not to spoil anything between the books.)
True Crime (TW rape)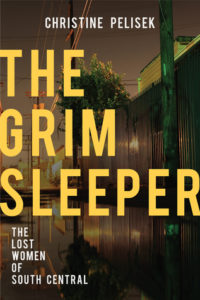 The Grim Sleeper: The Lost Women of South Central by Christine Pelisek: We circle back again to a real serial killer that hunted victims (for two decades) that police and society usually don't care about, like the focus of season 2 of Mindhunter. Christine Pelisek was the reporter who broke the story and named the Los Angeles serial killer–who murdered Black women and left their bodies in alleys–"The Grim Sleeper" because of a break in time between attacks. Here Pelisek takes you into the case, trial, and more importantly gives voice to the victims and their families.
Recent Releases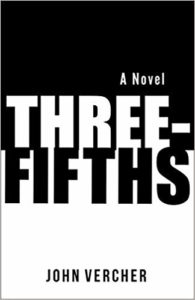 Three-Fifths by John Vercher (Very excited about indie press Polis' new crime imprint Agora Books and their first release! You can read more about it here.)
The Vanished Bride (Brontë Sisters Mystery #1) by Bella Ellis (I absolutely adored this historical mystery that reimagines the Brontë sisters as detectors looking for a missing woman.) (TW domestic violence/ addiction/ alludes to past statutory rape)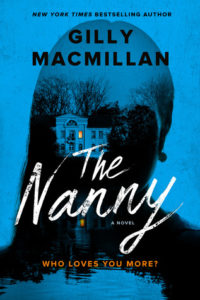 The Nanny by Gilly Macmillan (TBR: Return home, past-mystery thriller!)
The Chestnut Man by Søren Sveistrup (Dark serial killer thriller I'm looking forward to reading, by the creator of the Danish show The Killing which was later adapted into the AMC show.)
Mycroft and Sherlock: The Empty Birdcage (Mycroft Holmes and Sherlock #3) by Kareem Abdul-Jabbar, Anna Waterhouse (The basketball star continues his brother duo mystery series for Sherlock Holmes fans!)
Browse all the books recommended in Unusual Suspects previous newsletters on this shelf. And here's an Unusual Suspects Pinterest board.
Until next time, keep investigating! And in the meantime, come talk books with me on Twitter, Instagram, and Litsy–you can find me under Jamie Canavés.
If a mystery fan forwarded this newsletter to you and you'd like your very own you can sign up here.