Sponsored by Crooked Lane Books
A mother's worst nightmare, a chance at redemption, and a deadly secret that haunts a family across the generations. Claire, Robert, and Jillian manage to accomplish something incredible—they create the world's first baby with three genetic parents, and the possibility to eliminate inherited disease. But when word leaks of their illegal experiment, only Claire and Robert manage to escape while Jillian is locked away, destroying her future. Little do they know, nothing will stop Jillian from reuniting with the man and daughter who should have been hers. Past, present, and future converge in this mesmerizing psychological thriller from critically acclaimed author Kira Peikoff.
Welcome to another AMAZING new release day, which includes the release of my book obsession: Gideon the Ninth! Fall publishing FTW!
I was lucky enough to read several great books coming out today, and you can hear about more awesome reads on this week's episode of the All the Books! Kelly and I discussed Gideon the Ninth, Unpregnant, Stargazing, and more great books.
I am doing another big list today because you need to see all these books! And like with each megalist, I'm putting a 

 next to the books that I have had the chance to read and loved. It has been slow reading for me the last few months, so I haven't read as many as I wished, but I did get to a few of today's books. And there are soooo many more on this list that I can't wait to read!
Thanks so much for reading and enjoy your week! XOXO, Liberty
P.S. More fun news: be sure to enter Book Riot's giveaway of the year's 10 best mystery/thrillers so far!
Gideon the Ninth by Tamsyn Muir 

The Last Train to London: A Novel by Meg Waite Clayton
Free Lunch by Rex Ogle
The Fifth Column: A Novel by Andrew Gross
The Ghost Collector by Allison Mills
Akin by Emma Donoghue 

The Education of an Idealist: A Memoir by Samantha Power
Where the Light Enters by Sara Donati
Unpregnant by Jenni Hendriks and Ted Caplan
Women in Art: 50 Fearless Creatives Who Inspired the World (Women in Science) by Rachel Ignotofsky
The Sisters of Summit Avenue by Lynn Cullen
Pet by Akwaeke Emezi 

The Truth About Magic: Poems by Atticus
29 Seconds: A Novel by T. M. Logan
A Treason of Thorns by Laura E Weymouth
The Corner That Held Them (New York Review Books Classics) by Sylvia Townsend Warner
The Divers' Game by Jesse Ball
Live a Little: A Novel by Howard Jacobson
She Said: Breaking the Sexual Harassment Story That Helped Ignite a Movement by Jodi Kantor and Megan Twohey
Don't You Forget About Me: A Novel by Mhairi McFarlane 

Bloomland by John Englehardt
What Is A Girl Worth?: My Story of Breaking the Silence and Exposing the Truth about Larry Nassar & USA Gymnastics by Rachael Denhollander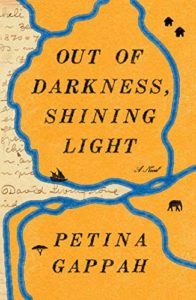 Out of Darkness, Shining Light by Pettina Gappah
Out of Darkness by Ashley Hope Pérez
Lost in the Spanish Quarter by Heddi Goodrich 

Malamander by Thomas Taylor and Tom Booth
The Only Plane in the Sky: An Oral History of 9/11 by Garrett M. Graff
The Starlet and the Spy: A Novel by Ji-min Lee
The Ticking Heart by Andrew Kaufman
The Siege of Troy: A Novel by Theodor Kallifatides, Marlaine Delargy (Translator)
Animalia by Jean-Baptiste Del Amo, Frank Wynne (translator)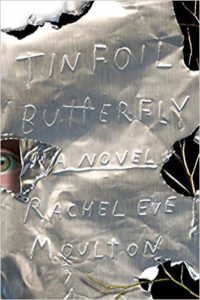 Tinfoil Butterfly: A Novel by Rachel Eve Moulton 

The Magnolia Sword: A Ballad of Mulan by Sherry Thomas
The Vanished Bride (A Brontë Sisters Mystery) by Bella Ellis
Rebel Girls By Elizabeth Keenan
The Second Chance Supper Club by Nicole Meier
For the Love of Men: A New Vision for Mindful Masculinity by Liz Plank
How to Be Remy Cameron by Julian Winters
Talking to Strangers: What We Should Know about the People We Don't Know by Malcolm Gladwell
A Choir of Lies by Alexandra Rowland and Drew Willis
Will My Cat Eat My Eyeballs?: Big Questions from Tiny Mortals About Death by Caitlin Doughty and Dianné Ruz (Illustrator) 

Hope Is Our Only Wing by Rutendo Tavengerwei
Are You Listening? By Tillie Walden 

Listening to the Wind (Seedbank) by Tim Robinson
When She Reigns (Fallen Isles Book 3) by Jodi Meadows
Three-Fifths by John Vercher
Ducks, Newburyport by Lucy Ellmann 

 (I have not finished this 1000-page book, but I love what I have read so far.)
Frankly in Love by David Yoon
The Testaments by Margaret Atwood
His Hideous Heart: Thirteen of Edgar Allan Poe's Most Unsettling Tales Reimagined by Dahlia Adler 

So Much More: A Poignant Memoir about Finding Love, Fighting Adversity, and Defining Life on My Own Terms by Zulema Arroyo Farley
A Song for a New Day by Sarah Pinsker 

The Institute: A Novel by Stephen King
The Nanny: A Novel by Gilly Macmillan
Gun Island: A Novel by Amitav Ghosh
Eyes Bottle Dark with a Mouthful of Flowers: Poems (National Poetry Series) by Jake Skeets
Mother Knows Best: A Novel of Suspense by Kira Peikoff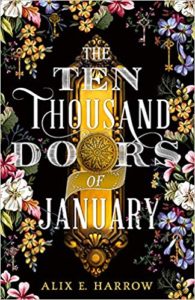 The Ten Thousand Doors of January by Alix E. Harrow 

Transaction Man: The Rise of the Deal and the Decline of the American Dream by Nicholas Lemann
Stargazing by Jen Wang
Homesick by Jennifer Croft 

Guest House for Young Widows: Among the Women of ISIS by Azadeh Moaveni
The Light in the Lake by Sarah R. Baughman
A Match Made in Mehendi by Nandini Bajpai
Diamond Doris: The True Story of the World's Most Notorious Jewel Thief by Doris Payne 

Ruby & Roland: A Novel by Faith Sullivan
Fanny and the Mystery in the Grieving Forest (Literature in Translation Series) by Rune Christiansen and Kari Dickson
See you next week!