Sponsored by Flatiron Books
Ninth House is the mesmerizing adult debut by the beloved author of Shadow and Bone and Crooked Kingdom. Leigh Bardugo will take her place alongside Lev Grossman, Deborah Harkness, and Neil Gaiman as one of the finest practitioners of adult fantasy writing today.
Happy last days of summer, readers! Fall publishing hit the ground running – the new releases are AMAZING. I am now eyeballs deep in 2020 releases, and I promise you, it's also going to be incredible year. How lucky are we????? Please enjoy the rest of your week, and remember to be excellent to each other! I'll see you again on Thursday. – xoxo, Liberty
P.S. More fun news: be sure to enter Book Riot's giveaway of the year's 10 best mystery/thrillers so far!
Here's Monday's trivia question: What author grew up in the far woods of Quebec and did not attend a full year of grade school until she was about 13 years old? (Scroll to the bottom for the answer.)
Deals, Reels, and Squeals!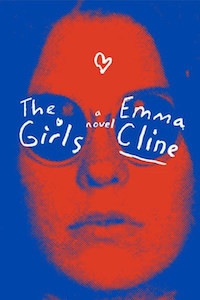 Emma Cline, author of The Girls, announced a new collection coming in 2020.
The City in the Middle of the Night by Charlie Jane Anders has been optioned for a series.
Here's the first peek at the cover of Aru Shah and the Tree of Wishes (A Pandava Novel) by Roshani Chokshi. (I love this series!) (Rick Riordan Presents, April 7, 2020)
Here are the nominees for the 2019 Scotiabank Giller Prize.
Fonda Lee is writing for Marvel.
And here's the cover reveal for The Trouble with Hating You by Sajni Patel. (Forever, May 12, 2020)
Video essayist Lindsay Ellis announced her debut novel.
Olivia Dade is releasing a series about a fan who gets a date with her television star dream date.
ZR Ellor is releasing May the Best Man Win, his debut novel, about ex-boyfriend's competing against each other for Homecoming King.
And Erik Larson's upcoming book centers on the Nazi bombing of London in 1940-41.
Book Riot Recommends 
At Book Riot, I work on the New Books! email, the All the Books! podcast about new releases, and the Book Riot Insiders New Release Index. I am very fortunate to get to read a lot of upcoming titles, and learn about a lot of upcoming titles, and I'm delighted to share a couple with you each week so you can add them to your TBR!
Excited to read: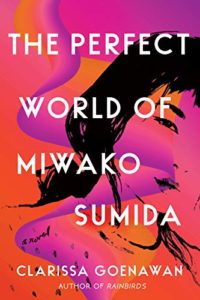 The Perfect World of Miwako Sumida by Clarissa Goenawan (Soho Press, March 10, 2020)
I got my hot little hands on this yesterday and I cannot wait to read it…except I have to wait a little bit, because I need to read stuff coming out sooner for work. BUT I will be JAZZED when I finally get to pick it up, because Rainbirds was such a wonderful book. This novel is about friends of a college student trying to find out what was behind her death, and also keep their lives together while piecing their broken hearts back together.
What I'm reading this week: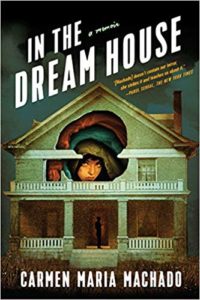 In the Dream House: A Memoir by Carmen Maria Machado
The Remaking: A Novel by Clay Chapman
Blue Flowers: A Novel by Carola Saavedra
Docile by K.M. Szpara
The Knockout Queen: A Novel by Rufi Thorpe
Pun of the week: 
What kind of tea did the American Colonists want? Liberty. (I can't believe I had never heard this before.)
Here's a kitten picture:
I can't really refer to them as kittens much longer as they are now 13-pound monsters.
And this is funny.
Trivia answer: Margaret Atwood.
You made it to the bottom! Thanks for reading! – xo, L