Sponsored by AfterShock Comics
After the death of her father, Ruby Ando tries to reconnect with her estranged and isolated mother, whose hoarder house is a nightmare labyrinth of secrets and dangers. All the love Ruby was never shown, she sees her mother lavish on her treasures and trinkets, the possessions that possess her. But when Ruby desperately tries to free her mother, the house wages war, ensnaring both women within its maze. Brought to hideous and twisted life by her mother's love, the "Horde" is determined to purge Ruby from the collection — or else see her join it forever.
Welcome to another Thursday full of bookish entertainment! Because if I have to stop reading and put down my book, at least it's because I get to share book news with you. That makes it worthwhile. Whatever you're doing, I hope you have a great rest of your week, and remember to be kind to yourself and others.  I'll see you again on Monday. – xoxo, Liberty
Trivia question time! What famous author wrote the screenplay for a 1983 film called Independence Day? (Scroll to the bottom for the answer.)
Deals, Reals, and Squeals!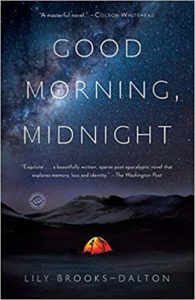 David Oyelowo will join George Clooney in Netflix's adaptation of Lily Brooks-Dalton's Good Morning, Midnight.
David Mitchell and Aleksandar Hemon have written the 4th Matrix movie, along with Lana Wachowski.
HBO Max has ordered pilots of Alice Hoffman's Practical Magic, and Red Bird Lane, a psychological horror series from Sara Gran.
Netflix is making Madam CJ Walker with Octavia Spencer and Tiffany Haddish, based on the book On Her Own Ground by A'Lelia Bundles.
Andrew Scott will join the second season of His Dark Materials.
The adaptation of The Woman in the Window with Amy Adams has been moved to next year.
And here's the cover reveal for Liz Lawson's The Lucky Ones. (Delacorte Press, April 7, 2020)
Taron Egerton will narrate the audiobook of Elton John's upcoming memoir.
A lost set of Little Prince sketches has been found.
And here are the 2019 Hugo winners.
Book Riot Recommends 
At Book Riot, I work on the New Books! email, the All the Books! podcast about new releases, and the Book Riot Insiders New Release Index. I am very fortunate to get to read a lot of upcoming titles, and learn about a lot of upcoming titles, and I'm delighted to share a couple with you each week so you can add them to your TBR! (It will now be books I loved on Mondays and books I'm excited to read on Thursdays. YAY, BOOKS!)
Excited to read: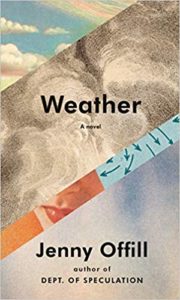 Weather: A Novel by Jenny Offill (Knopf, February 11, 2020)
No, you are not dreaming: there's a new Jenny Offill novel coming next year! I love Dept. of Speculation like WHOA, so I am EXTREMELY excited for this one. It's about a librarian who agrees to answer mail for her old mentor, who has a famous podcast. It sounds amazing. It has already had a title change and a release date change, so fingers crossed for it in February. In the meantime, if you have never read Dept. of Speculation, there's no time like the present!
What I'm reading this week.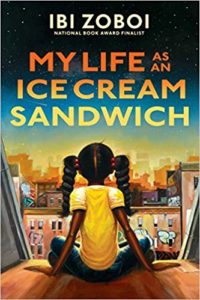 My Life as an Ice Cream Sandwich by Ibi Zoboi
The Nature of Life and Death: Every Body Leaves a Trace by Patricia Wiltshire
Dead Girls by Abigail Tarttelin
Dominicana: A Novel by Angie Cruz
Deadland (DS Alexandra Cupidi) by William Shaw
And this is funny.
I am glad some people still use the internet for good instead of evil.
Trivia answer: Alice Hoffman. 
You made it to the bottom! High five. Thanks for reading! – xo, L