Sponsored by Sourcebooks
Journalist Billy Jensen spent fifteen years investigating unsolved murders, fighting for the families of victims. Every story he wrote had one thing in common—they didn't have an ending. The killer was still out there. But after the sudden death of a friend, crime writer and author of I'll Be Gone in the Dark, Michelle McNamara, Billy got fed up. Following a dark night, he came up with a plan. A plan to investigate past the point when the cops had given up. A plan to solve the murders himself. Gripping, complex, unforgettable, Chase Darkness with Me is an examination of the evil forces that walk among us, illustrating a novel way to catch those killers, and a true-crime narrative unlike any you've read before.
Hello and happy Wednesday, fellow nerds! For this week's new nonfiction, I'm highlighting a book of essays on mental illness, a look at women and true crime, and an exploration of modern crime and corruption on the high seas. It's a good week of books!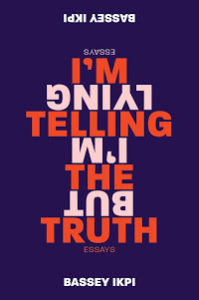 I'm Telling the Truth, But I'm Lying by Bassey Ikpi – In this collection of essays, "Bassey Ikpi explores her life—as a Nigerian-American immigrant, a black woman, a slam poet, a mother, a daughter, an artist—through the lens of her mental health and diagnosis of bipolar II and anxiety." She also explores how mental health impacts all aspects of our lives, as well as how we see the world and ourselves. It sounds amazing, and I adore this cover.
Further Listening: (Trigger warning – suicide) Ikpi's interview with NPR about living with mental illness and her work as a writer and artist is really good.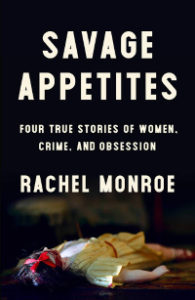 Savage Appetites: Four True Stories of Women, Crime, and Obsession by Rachel Monroe – True crime! In this book, Rachel Monroe looks at four true crime archetypes (Detective, Victim, Defender, Killer) and ties them to four true stories of obsessive women. Through these women, she also looks at the history of crime in the United States in a book that "explores empathy, justice, and the persistent appeal of violence."
Further Reading: In an interview with The Cut, Monroe talks about obsessing over true crime with her mom, whether "this intense embrace of a sisterhood of darkness is a reaction against that mandated glowiness" of places like Instagram.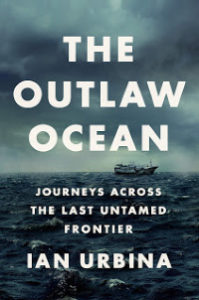 The Outlaw Ocean: Journey's Across the Last Untamed Frontier by Ian Urbina – Crime on the high seas! One of the last frontiers of the modern world, the world's oceans are "too big to police, and under no clear international authority (and) play host to rampant criminality and exploitation." Based on five years of reporting, this book looks at the hidden world of crime and corruption tied to the global fishing, oil, and shipping industries.
Further Reading: In The Atlantic, Urbina shares the story of Sealand, a "micronation" on a metal platform just off the coast of England. It's so amazing and weird.
And because three books is never enough, here are four more that might pique your interest this week:
Yay, books! You can find me on Twitter @kimthedork, on email at kim@riotnewmedia.com, and co-hosting the For Real podcast here at Book Riot. In this week's episode, Alice and I scratched the surface of books about cults. Happy reading! – Kim