Sponsored by Book Riot's Tailored Book Recommendation service!
TBR is Book Riot's subscription service offering Tailored Book Recommendations for readers of all stripes. Been dreaming of a "Stitch Fix for books?" Now it's here! Tell TBR about your reading preferences and what you're looking for, and sit back while your Bibliologist handpicks recommendations just for you. TBR offers plans to receive hardcover books in the mail or recommendations by email, so there's an option for every budget.
Hello and happy Wednesday, nonfiction friends! Today marks the first big publishing day of the fall, which means I have 12 exciting new releases to put on your radar. No time for preamble, let's dive in!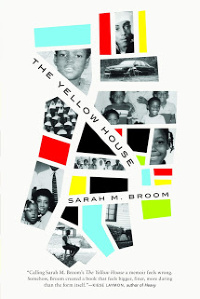 The Yellow House by Sarah M. Broom – One family's story and "their relationship to home in a neglected area of one of America's most mythologized cities." I started this one last week and it's great.
Diagnosis: Solving the Most Baffling Medical Mysteries by Lisa Sanders – A doctor and former advisor for the drama House, M.D. tells the stories of some of her most difficult cases, tracing the stories from presentation to diagnosis to treatment.
Consent: A Memoir of Unwanted Attention by Donna Freitas – A published author and scholar offers a "forensic examination" of the time she spent being stalked by a graduate professor for two years.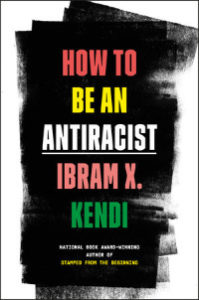 How to Be an Antiracist by Ibram X. Kendi – A look at antiracism, a concept that "reorients and reenergizes the conversation about racism" that combines the author's experience with ideas about ethics, history, law, and science."
Dead Blondes and Bad Mothers: Monstrosity, Patriarchy, and the Fear of Female Power by Sady Doyle – A look at the "female dark side," from the Bible through Jurassic Park, to better understand the "patriarchal fear of women." This title is so great.
Have You Eaten Grandma? Or, the Life-Saving Importance of Correct Punctuation, Grammar, and Good English by Gyles Brandreth – I love a good grammar book. This one, from "Great Britain's most popular grammar guru" offers a funny and accessible guide to punctuation and more.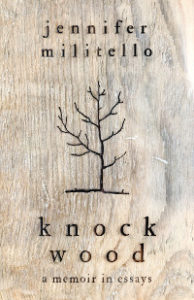 Knock Wood: A Memoir in Essays by Jennifer Militello – A poet explores three pivotal elements of her own story and how those events seem to be connected in different ways, exploring ideas of "family damage and the precarious ties of love." I adore this cover.
Nobody's Victim: Fighting Psychos, Stalkers, Pervs, and Trolls by Carrie Goldberg – A look at the front lines of the war against" sexual violence and privacy violations" that take place on and offline, told by a lawyer who founded a victims' rights law firm.
Normal Sucks: How to Live, Learn, and Thrive Outside the Lines by Jonathan Mooney – "A neuro-diverse writer, advocate, and father meditates on his life, offering the radical message that we should stop trying to fix people and start empowering them to succeed."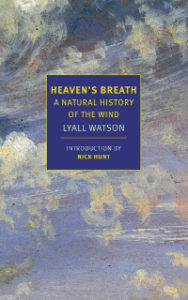 Heaven's Breath: A Natural History of the Wind by Lyall Watson – Wind is basically everywhere and serves as both the circulatory and nervous systems of the earth. This rather charming looking book looks at the role win plays in nature, human conflict, and our inner lives.
The Bells of Old Tokyo: Meditations on Time and a City by Anna Sherman – An exploration of the city of Tokyo that's a meditation on time, history, memory and impermanence.
The Plateau by Maggie Paxson – The story of a remote village in France that offered safe harbor to Jewish refugees during World War II, a tradition that continues with refugees to this day.
And that's all for this week's new book, although I'm sure there are some I missed. You can find me on Twitter @kimthedork, on email at kim@riotnewmedia.com, and co-hosting the For Real podcast here at Book Riot. Happy reading! – Kim