Sponsored by Ruby Lang's Playing House, published by Carina Press.
Meet Fay Liu and Oliver Huang as they tour historic Harlem homes while posing as the terribly faux but terribly charming couple Darling and Olly. Geeking out over architectural details is their shared love language as open houses become the backdrop to their pretend relationship. Exposed brick meets exposed emotions; walk-in closets open up closed-off feelings. Soon, Fay and Oliver find themselves asking what they really want…and what they can truly afford.
New week, new things to talk about!
News and Useful Links
This is a great rundown of the early history of Black romance.
And one about Avon and queer romance.
Speaking of Black romance, want to know more about Kennedy Ryan?
If you've read The Right Swipe or haven't but don't mind a longer deep-dive into related content, this is a great piece from Ana Coqui. And then there's this one by Amanda Diehl, her first NPR byline!
And here are great words directly from Felicia Grossman, author of Appetites and Vices.
Also, I missed Jen Prokop's Kirkus article about eight books that should have been on the RITAs docket.
Book Deals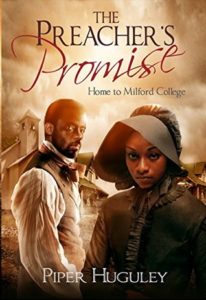 According to the television that I think was playing in the background the other night, football is back. What better time to pick up Naima Simone's Scoring With the Wrong Twin, the first in her WAGS series? It's 2.99 right now, and you can get all three of the books for less than seven dollars.
The other thing that has been playing on my TV while I've been reading is Forged in Fire, which has really had me reaching for some romance featuring blacksmiths. While not exactly the same, my first stop was The Preacher's Promise by Piper Huguley, which is 3.99 right now. Not only is the male protagonist of this book a blacksmith, he's also the Reconstruction-era town's mayor and preacher. A man of many talents!
Recs!

On my Clickup list, today was supposed to be about fantasy romance, but I got…easily distracted by a couple surprise historical romances and a few non-surprise ones that I was going to talk about later but couldn't resist picking up once I was on a roll. So today, we'll talk about those (including a couple I didn't make it through before it was time to get moving) and table the fantasy reads for an upcoming Monday chat.
Here they are, in order of length: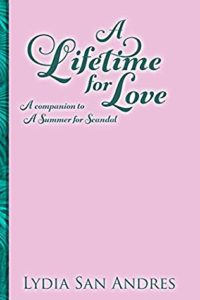 A Lifetime For Love
Lydia San Andres
If you haven't yet read A Summer for Scandal, first off, go read A Summer for Scandal! Then come back. This book (which is very short) will do nothing for you, and it doesn't stand alone. But if you have already read the other marvelous book, this is a nice look into the hearts and minds of Susana and Luis, the Jane and Bingley of this Pride and Prejudice-esque story.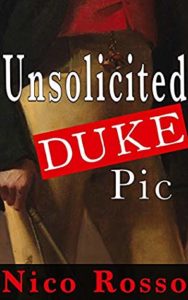 Unsolicited Duke Pic
Nico Rosso
Yes, you read that right. I don't remember where it started, but someone on Twitter pondered over the fact that out of all the dukes in Romancelandia, not a single one had commissioned a painting of his penis. Well, Nico Rosso (romance author and spouse to author Zoë Archer/Eva Leigh) took the idea and ran with it, giving us this brief morsel of goodness and ridiculousness. Thomas, the Duke of Lighthorn, has lost a bet. To satisfy that bet, he must have a painting made…of his penis. Not him, naked. His penis. And Thomas is nothing if not honorable, so he would never think of reneging on said bet. So he goes to a painter who has been unfairly maligned by one of his peers and offers her quite the commission for the small painting. Of course, sitting for a painting—even one so limited in size—means long periods of time together. And you have to figure out something to talk about when you're just sitting in a chair, trou dropped, right? In the words of a fellow Twitterer, come for the laughs, stay for the consent talks.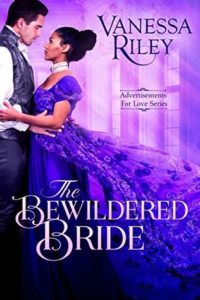 The Bewildered Bride
Vanessa Riley
Ruth and Adam married young. So young, in fact, that they had to run off to Gretna Green to make sure it happened. But when trouble from Adam's uncle met them on the road back, they are both under the impression that the other has been killed. Fast forward four years, and Ruth is maligned by family and her community for having made up a husband who doesn't exist. But when a potential piece of evidence shows its face, Ruth—now nearing blindness after the attack—sets off to find it in the hands of Adam's father. But the new Baron Wycliff is not Adam's father. It's Adam.
This is where it starts to turn. Adam, returned from impressment into the Royal Navy and shocked at his supposedly dead wife's arrival, is even more shocked when she doesn't realize it's him. So in a very Count of Monte Cristo move, he courts his wife as a cousin, the man who will prove that Ruth is the widow she says she is. All the while, he is working to get revenge on those who wronged both of them years ago.
While the fourth book in Vanessa Riley's Advertisements for Love books, this book stands perfectly fine on its own. Characters from previous books are relatively prominent here, and some things might spoil the plot of the previous books, but this is as fine a starting-off point as any other.
CW: racism, attempted lynching, discussion of rape, ongoing deception
I'm about halfway through One Fine Duke, my second dive into Lenora Bell's Regency world, and it's just as much fun as you'd expect it to be. (Also, I keep singing the only part of the song I know, every time I look at the cover.)
I have been reading a lot of contemporary romance, so it's not surprising that I would go on a histrom bender. There's still more on my stack, and I'm excited to get to them!
Read any good historical romance lately? (Besides Brazen and the Beast, I mean.)
As usual, catch me on Twitter @jessisreading or Instagram @jess_is_reading, or send me an email at jessica@riotnewmedia.com if you've got feedback, bookrecs, or just want to say hi!