Sponsored by Flatiron Books, publishers of Thirteen by Steve Cavanagh
This summer, witness the the murder trial of the century. But, the serial killer isn't on trial. He's on the jury. Read Thirteen, the thriller Lee Child, Michael Connelly, and Ruth Ware are raving about.
Okay, I know it's the second Tuesday of the month, but there were so many good books on my list that I couldn't choose, so instead I decided to share them all! It's a win-win: I get to avoid making a decision like a grown up, you get to hear about SO MANY books. I made you a big shiny list below, and you can hear about more amazing books on this week's episode of the All the Books! Kelly and I talked about gods with a little g, The Memory Police, The Yellow House, and more.
(And like with each megalist, I'm putting a 

 next to the books that I have had the chance to read and loved. It has been slow reading for me the last few months, so I haven't read as many as I wished, but I did get to a few of today's books. And there are soooo many more on this list that I can't wait to read!)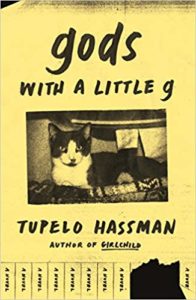 gods with a little g by Tupelo Hassman 

Nobody's Victim: Fighting Psychos, Stalkers, Pervs, and Trolls by Carrie Goldberg
Play with Fire (A Breen and Tozer Mystery) by William Shaw 

Below the Line: A Charlie Waldo Novel by Howard Michael Gould
An American Sunrise: Poems by Joy Harjo
The Mage-Fire War (Saga of Recluce) by  L. E. Modesitt Jr.
The Blessing: A Memoir by Gregory Orr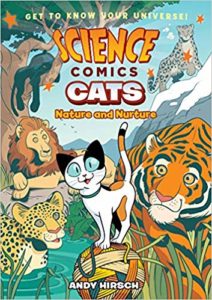 Science Comics: Cats: Nature and Nurture by Andy Hirsch 

We Are the Ghosts by Vicky Skinner
The Dearly Beloved by Cara Wall
Cherry on Top: Flirty, Forty-Something, and Funny as F**k by Bobbie Brown and Caroline Ryder
The Catholic School: A Novel by Edoardo Albinati, Antony Shugaar (translator)
Cooking with Fernet Branca by James Hamilton-Paterson
Knock Wood: A Memoir in Essays by Jennifer Militello
The Oysterville Sewing Circle by Susan Wiggs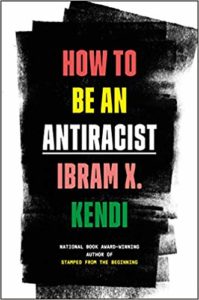 How to Be an Antiracist by Ibram X. Kendi 

Drive Your Plow Over the Bones of the Dead: A Novel by Olga Tokarczuk, Antonia Lloyd-Jones (Translator) 

The Hidden Things by Jamie Mason
The Heart of the Circle by Keren Landsman
Normal Sucks: How to Live, Learn, and Thrive Outside the Lines by Jonathan Mooney
Rule of Capture by Christopher Brown 

Have You Eaten Grandma?: Or, the Life-Saving Importance of Correct Punctuation, Grammar, and Good English by Gyles Brandreth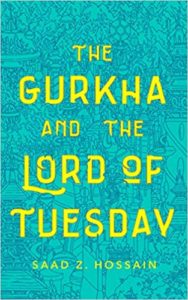 The Gurkha and the Lord of Tuesday by Saad Z. Hossain 

Set the Controls for the Heart of Sharon Tate by Gary Lippman
The Retreat by Sherri Smith 

Dead Blondes and Bad Mothers: Monstrosity, Patriarchy, and the Fear of Female Power by Sady Doyle
21 | 19: Contemporary Poets in the Nineteenth-Century Archive by Alexandra Manglis, Kristen Case, et al.
Socialist Realism (Emily Books) by Trisha Low
A Killer Edition (A Booktown Mystery) by Lorna Barrett
The Doll Factory: A Novel by Elizabeth Macneal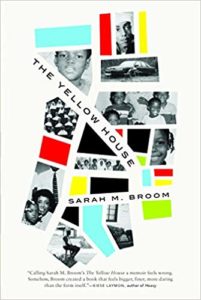 The Yellow House by Sarah M. Broom 

Thirteen by Steve Cavanagh (Halfway through this, but so far, so good.)
First You Write a Sentence: The Elements of Reading, Writing . . . and Life by Joe Moran
The Swallows: A Novel by Lisa Lutz 

A Keeper by Graham Norton
Black Light: Stories by Kimberly King Parsons 

The Plateau by Maggie Paxson
I Heart Oklahoma! by Roy Scranton
Hard Mouth by Amanda Goldblatt 

Consent: A Memoir of Unwanted Attention by Donna Freitas
The Bells of Old Tokyo: Meditations on Time and a City by Anna Sherman
The Winemaker's Wife by Kristin Harmel
Things You Save in a Fire by Katherine Center
Black Card by Chris L. Terry 

Do You Dream of Terra-Two? by Temi Oh (I haven't read all of this, but I like what I've read so far!)
The Accidentals by Minrose Gwin
Chase Darkness with Me: How One True-Crime Writer Started Solving Murders by Billy Jensen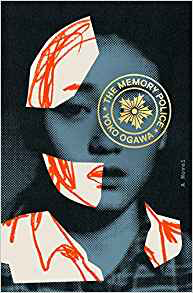 The Memory Police by Yoko Ogawa and Stephen Snyder 

The Downstairs Girl by Stacey Lee
White Noise by Suzan-Lori Parks
The Bitterroots by C.J. Box
Heaven's Breath: A Natural History of the Wind (New York Review Books Classics) by Lyall Watson
Dahlia Black by Keith Thomas
Campusland by Scott Johnston
Miami Midnight (Pete Fernandez) by Alex Segura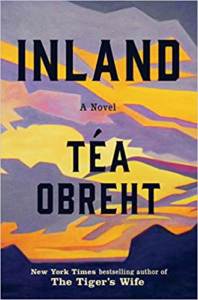 Inland by Téa Obreht 

Devotion by Madeline Stevens
The Perfect Son by Lauren North
When the Plums Are Ripe by Patrice Nganang, Amy B. Reid (translator)
Blood Truth (4) (Black Dagger Legacy) by J.R. Ward
That's it for me today! If you want to learn more about books new and old, or tell me about books you're reading, or books you think I should read (I HEART RECOMMENDATIONS!), or see pictures of my cats (who are trying to kill me), you can find me on Twitter at MissLiberty, on Instagram at FranzenComesAlive, or Litsy under 'Liberty'!
Thanks so much for reading!
Liberty