This edition of Today in Books is sponsored by The Ventriloquists by E.R. Ramzipoor, published by Park Row Books.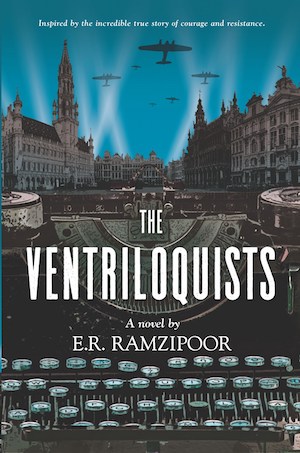 ---
Hello, Silent Book Clubs
Introverts and quiet-seekers rejoice: Silent book clubs is a thing! It was created after two friends were over their demanding book club and there's only one rule: silent reading between the ring of bells. You can meet up anywhere you'd like and aside from reading quietly for a portion of the time, you can discuss what you'd like and read what you'd like.
Patience and Fortitude Get 9 Week Makeover
Patience and Fortitude are the iconic lions that guard–chill outside–the New York Public Library and they're set to get all spruced up starting in September. The $250,000 project will repair, clean, and restore the gentle giants, who you can learn more about here.
Libraries Continue To Be Awesome
Starting October 10th the Queens Public Library and the New York City Economic Development Corporation and the American Association of University Women will host free salary negotiation workshops for women. Read more about the "Ask for More" training sessions here.