This edition of Today in Books is sponsored by Book Riot's Tailored Book Recommendation service!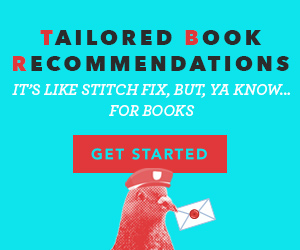 ---
Get Ready For Bookstore Romance Day
The first Bookstore Romance Day is almost here: Saturday, August 17! What is BRD you ask? It's a celebration, of course, for independent bookstores, readers, and writers to share their love of the romance genre. There's going to be all kinds of exciting events happening around the country at independent bookstores so check it out here.
The Books Behind These '80s Movies

Okay, so while I'm not sure Flowers In The Attic is a must-read for adults whose youth didn't involve reading it way too early there are great reads on this list if you've yet to read them: Nora Ephron's Heartburn and Alice Walker's The Color Purple, to name a couple.
Lucasfilm to Adapt Children of Blood and Bone!
It'll be the first non-Star Wars/Indiana Jones project since the Disney acquisition. Since its move from Fox 2000 Rick Famiyuma (The Chi) is still poised to direct Tomi Adeyemi's bestselling fantasy novel and it looks like now Kay Oyegun (This Is Us) will write a new screenplay. For more details on this awesome project click here.