This edition of Today in Books is sponsored by TBR: Tailored Book Recommendations.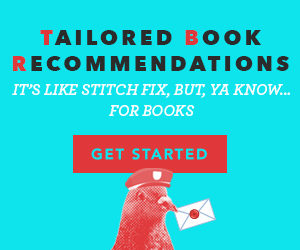 ---
Embargo on Library E-books Expanded By Publisher
Over a year ago Macmillan's imprint Tor embargoed its new released e-books to libraries. Now Macmillan has decided to apply an embargo to the entire company starting November 1st. What this means is libraries will only be allowed to purchase one perpetual access e-book during the first eight weeks of publication for a new Macmillan release. You can read more on the publisher's controversial new policy here.
OITNB Starts Social Justice Reform Fund
Netflix's adaptation Orange is the New Black may be coming to an end but they plan on leaving behind more than just a hit show. They've begun an initiative to help incarcerated women: The Poussey Washington Fund. You can learn more, including watching their initiative announcement video, here.
The Library of Congress National Book Festival Will Expand
National Book Festival Presents will be a yearlong series of events starting this fall that will feature awesome authors and their books. You can check out the lineup, which ranges from Neil Patrick Harris to Edwidge Danticat, and more here.