Welcome to In The Club, a newsletter of resources to keep your book group well-met, well-read, and well-fed.
How's are all my club people doing? Are we all staying cool?! The San Diego sun decided this last week of July was a good time to remind us who the $#@! she is; my dashboard read 94 degrees before noon and frankly, I felt disrespected.
As for club business, I'm shaking up format again. What do we think about focusing on one theme every week plus a sprinkling of news? I'm trying that out this week – as always, let me know what you think.
Ready? To the club!!
---
This newsletter is sponsored by Stubborn Archivist by Yara Rodrigues Fowler, published by Houghton Mifflin Harcourt.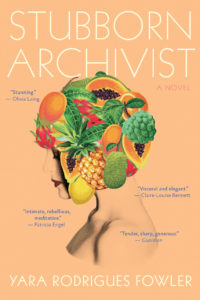 A mesmerizing and witty debut novel about a young woman growing up between two disparate cultures, and the singular identity she finds along the way. Yara Rodrigues Fowler takes us through first love and loss, losing and finding home, trauma and healing, and various awakenings of sexuality and identity. Hypnotic and bold, Fowler will leave you craving for more. Stubborn Archivist is a novel you won't soon forget.
---
Question for the Club
One week left in this month's query, here it is for you again. Send your responses to vanessa@riotnewmedia.com!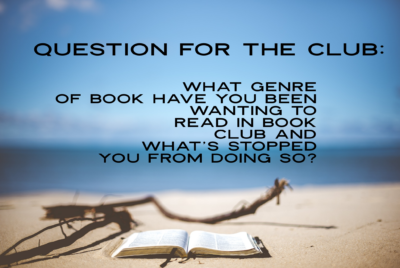 This Week's Theme: Puerto Rican Reads
I am a little obsessed with this awesome interview with Ann Dávila Cardinal, author Five Midnights which I've been meaning to read for months! I'm even more hyped to pick it up after getting Dávila Cardinal's perspective on assimilation, straddling identities, the Puerto Rican diaspora, and of course: El Cuco. 
Inspired by the interview, I'm recommending some reads by Puerto Rican authors. Boricua Book Club, if you will! Friendly reminder that Puerto Rico is a U.S. territory, yet we "other" the island and leave it out of… well, many conversations. I picked these because they're a mixture of history lesson and social commentary; you'll want to discuss why people assimilate, whether "white passing" is an accurate term and the privilege it entails, the reasons people leave their countries of birth, and more.
Book Club Recs:
Five Midnights by Ann Dávila Cardinal – This horror + mystery mashup is based on the El Cuco myth set and set in modern day Puerto Rico. A young woman visits Puerto Rico from Vermont for the summer to spend time with her family and soon finds herself wrapped up in one of her tío's murder cases.
Book Club Bonus: Compile a list of Latinx monsters//demons/mythical creatures (i.e. the things that kept us Latinx kids up at night!!). Assign one to every club member to share its origin story with the group. Examples: el cuco/el cucuy or la llorona. If I had to suffer it, now you do too.
War Against All Puerto Ricans by Nelson A Dennis – I pulled this one straight from the interview because it sounds so essential. A deep dive into the 1950 revolution in PR and the long history of U.S. intervention on the island.
Book Club Bonus: Make a flashcard quiz to test everyone's knowledge of basic PR history and/or problematic U.S. involvement in PR and other countries
Dealing in Dreams by Lilliam Rivera – Lilliam Rivera is one of my favorite contemporary Latinx writers of YA, and not just because her latest features a girl gang called Las Mal Criadas. It's a dystopian novel set in a female-dominated society that explores sisterhood, survival, and whether society can ever thrive when any one group dominates the rest.
Book Club Bonus: Come up with your own girl/boy/group gang name!
Related:
If you haven't been paying attention to what's going on in Puerto Rico, you should. Thousands have taken to the streets not only in San Juan but here in the U.S. as Governor Ricardo Roselló refuses to resign.
Broaden your perspective even more with this list of Puerto Rican Writers, Poets and Essayists
Suggestion Section
Once upon a time, Oprah had the only club on the block making giant waves in book sales. Now celebs like Reese Witherspoon and Barack Obama are driving sales and changing careers too.
"This is a book club. We're gonna drink some alcohol, we're gonna talk about some books, we're gonna get a little petty." So goes the opening line of Roxane Gay's Vice book club discussion of Colson Whitehead's The Nickel Boys. Actual book lover's gold!
Voting is open for Round Dos of Jimmy Fallon's summer book club and my, is it murder-y! You have until tomorrow (July 25) to cast your vote. Pick your favorite murder.
Check for allergies and prepare for digressions! What one Rioter learned leading a kids book group.
---
Thanks for hanging with me today! Shoot me an email at vanessa@riotnewmedia.com with your burning book club questions or find me on Twitter and the gram @buenosdiazsd. Sign up for the Audiobooks newsletter, get it on the Read Harder podcast, and watch me booktube every Friday too.
Stay bad & bookish, my friends.
Vanessa
More Resources: 
– Our Book Group In A Box guide
– List your group on the Book Group Resources page