This edition of Today in Books is sponsored by THE LIGHTEST OBJECT IN THE UNIVERSE by Kimi Eisele, new from Algonquin Books.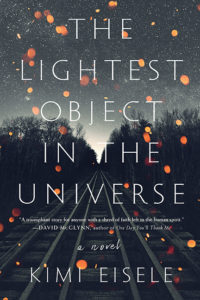 ---
2019 Booker Dozen Announced!
One hundred and fifty-one novels published in the UK or Ireland between October 1, 2018 and September 30, 2019 were judged and reduced to the Booker Dozen–the 2019 Booker Prize longlist! Book Riot favorite My Sister, The Serial Killer along with Atwood's sequel to The Handmaid's Tale, The Testament, have taken two slots! Check out the other 11 books here!
Vancouver Public Library Pulled From Parade By The Vancouver Pride Society
The Vancouver Pride Society cites their reason for denying VPL to enter next month's pride parade is due to them allowing Meghan Murphy to give a speech in the library, which they believe gave Murphy a platform for her "transphobic hate speech." For more on this story, including VPL's statement, read on here.
Green Bookselling
Green Bookselling: A Manifesto for the BA, Booksellers, and the Book Industry, created by the U.K.'s Booksellers Association, calls on publishers to take an environmentally friendly approach while offering recommendations and commitments. You can read their three principles, ideas, and more on this green initiative here.