Happy Thursday! Guess what? It's my birthday today! I will be spending it reading books. Because duh. That's the only thing I like to do! I hope whatever you're doing, you have a great rest of your week, and remember to be kind to yourself and others.  I'll see you again on Monday. – xoxo, Liberty
---
Sponsored by Penguin Random House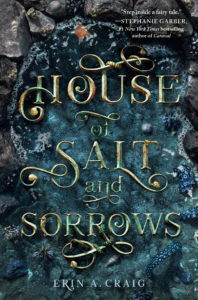 Annaleigh lives a sheltered life at Highmoor with her sisters. Once there were twelve of them, but loneliness fills the grand halls now that four of the girls' lives have been cut short. Annaleigh becomes increasingly suspicious that her sister's deaths were no accidents. The girls have been sneaking out every night to attend glittering balls, and Annaleigh isn't sure whether to try to stop them or to join their forbidden trysts. When Annaleigh's involvement with a mysterious stranger who has secrets of his own intensifies, it's a race to unravel the darkness that has fallen over her family—before it claims her next.
---
Trivia question time! What U.S. President read one book a day? (Scroll to the bottom for the answer.)
Deals, Reals, and Squeals!
Naveen Andrews will star in the adaptation of Gabrielle Zevin's The Storied Life of A.J. Fikry.
Blood Orange by Harriet Tyce is being adapted for the screen.
Lakeith Stanfield will star in the adaptation of Kwame Onwuachi's memoir Notes From a Young Black Chef.
The second season of Mindhunter now has a release date.
The Distance From Me to You by Marina Gessner is getting an adaptation.
Simon & Schuster is publishing another book from the Younger television series.
The adaptation of Bryan Stevenson's Just Mercy, starring Michael B. Jordan, will be released at the end of this year. (Just in time for awards season.)
And for some reason, there's already going to be a reboot of Gossip Girl.
And here's the trailer for Vita & Virginia, about the relationship between Virginia Woolf and Vita Sackville-West.
Cover Reveals
Here's the first look at the cover for Maya and the Rising Dark by Rena Barron. (HMH Books for Young Readers, May 5, 2020)
Book Riot Recommends 
At Book Riot, I work on the New Books! email, the All the Books! podcast about new releases, and the Book Riot Insiders New Release Index. I am very fortunate to get to read a lot of upcoming titles, and learn about a lot of upcoming titles, and I'm delighted to share a couple with you each week so you can add them to your TBR! (It will now be books I loved on Mondays and books I'm excited to read on Thursdays. YAY, BOOKS!)
Excited to read:
Real Life by Brandon Taylor (Riverhead Books, February 18, 2020)
For as long as I can remember, Taylor has been an exciting and essential voice to literary conversations on social media, so I am thrilled that we will have a chance to read a book by him. The blurb tells me "an introverted African-American transplant from Alabama, is at odds with the lakeside Midwestern university town where he is working toward a biochem degree." Can't wait! AND THAT COVER.
What I'm reading this week.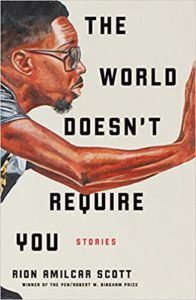 The World Doesn't Require You: Stories by Rion Amilcar Scott
The Unlikely Escape of Uriah Heep by H. G. Parry
The Third Rainbow Girl: The Long Life of a Double Murder in Appalachia by Emma Copley Eisenberg
From the Wreck by Jane Rawson
And this is funny.
Trivia answer: Theodore Roosevelt. 
You made it to the bottom! High five. Thanks for reading! – xo, L