Welcome to In The Club, a newsletter of resources to keep your book group well-met, well-read, and well-fed.
Greetings from Portland, i.e. Guess What I've Been Dying to Tell You Town, where I've joined the Book Riot team full time as Associate Editor! I'm so excited to begin this new chapter and take on a more hands-on role in this here Riot thang.
I'm up in PDX for training this week and will be relocating officially in August, when I will officially begin my campaign to bring better Mexican food to this otherwise beautiful place. As for content, you'll still catch me here in the club, putting together Audiobooks, on YouTube, etc.
Enough about me, let's get down to business. To the club!!
---
This newsletter is sponsored by Forge Books.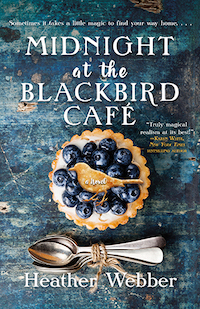 Nestled in Alabama lies the little town of Wicklow, where Anna Kate has returned to bury her beloved Granny Zee, owner of the Blackbird Café.
It was supposed to be a quick trip to close the café and settle her grandmother's estate, but she finds herself inexplicably drawn to the quirky Southern town her mother ran away from, and the mysterious blackbird pie everybody can't stop talking about.
As the truth about her past slowly becomes clear, Anna Kate will need to decide if this lone blackbird will finally be able to take her broken wings and fly.
---
Question for the Club
July's query is: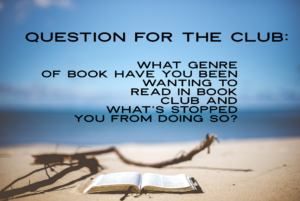 Get your answers in by end of month!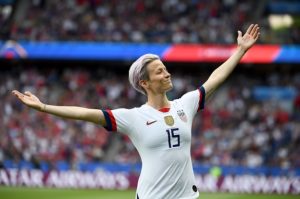 #PayThem – Ah, the Women's World Cup: one of the few occasions on which I allow myself an emphatic "USA! USA!" or "'Murica!" chant. If you're still buzzing from the thrill of our ladies' spectacular performance this cup, want to learn more about women's soccer, or just want to read about women's badassery in general, this list of post-World Cup books and this list on books specifically about women's soccer will both come in handy.
Book Club Bonus: It feels like more people in the U.S. are paying attention to women's soccer in general, but not everyone knows the journey it took to get here. Consider reading The National Team: The Inside Story of the Women Who Changed Soccer in book club for a comprehensive dive into the history of the USWNT. It should fire up the conversation about the artistry of the sport, yes, but also on sexism, double-standards, and the equal pay struggle.
P.S. Maybe play Bitch Better Have My Money in the background? Just a thought.
Ode to the Black Press – How much do you know about the black press? This post on its history and lists of books by or about black journalists showed me how little I know about this revolutionary moment in journalistic history – and the history of our country in general.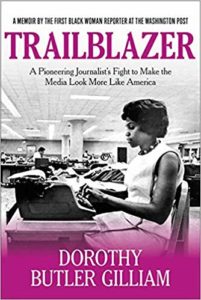 Book Club Bonus: This piece got me thinking about Dorothy Butler Gilliam, the first black woman reporter to write for The Washington Post. Her book Trailblazer: A Pioneering Journalist's Fight to Make the Media Look More Like America had me pausing to shake my head over and over again; it's one woman's story but also a history of reporting on civil rights and the struggle to hold our country to task for its treatment of black Americans. Break this one down in book club: discuss the issue of media integrity and the ways in which the black press of the 1820s paved the way for women like Gilliam.
Suggestion Section
Susan Choi's Trust Exercise is Buzzfeed Book Club's August pick. I keep hearing such good things about this read.
Book Riot's Abby Hagreaves put together this post on themed book club ideas. I love all of these! Do you want to see more theme-driven ideas??
---
Thanks for hanging with me today! Shoot me an email at vanessa@riotnewmedia.com with your burning book club questions or find me on Twitter and the gram @buenosdiazsd. Sign up for the Audiobooks newsletter, get it on the Read Harder podcast, and watch me booktube every Friday too.
Stay bad & bookish, my friends.
Vanessa
More Resources:
– Our Book Group In A Box guide
– List your group on the Book Group Resources page