This edition of Today in Books is sponsored by Doubleday.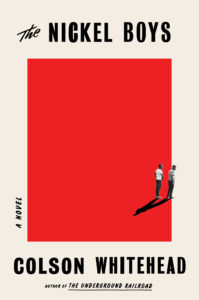 ---
Netflix Edited S1 Scene From 13 Reasons Why
(TW suicide) Ahead of the release of 13 Reasons Why's third season, Netflix has edited the suicide scene from season 1. After listening to health professionals, including the Chief Medical Officer at the American Foundation for Suicide Prevention, the graphic depiction of a character's suicide has been removed. For Netflix and the creators statements, and more on the subject, click here.
More Younger Books
If you can't get enough of Younger, the TV Land series (Hulu streaming) that wildly depicts publishing in N.Y., good news: there will be another book from the show publishing! And no, it isn't a book about the show but rather a book from the fictional world of the show, like they did with Marriage Vacation. This time we're getting The Miseducation of Henry Cane—check out the cover here along with guessing what character may have wrote it.
Horror For RAICES
Nightscape Press is putting out an anthology, edited by Jennifer Wilson and Robert S. Wilson, with all net proceeds going to the Refugee and Immigrant Center for Education and Legal Services (RAICES). Can't wait for the anthology? You can donate $10 to the GoFundMe now and when they're ready receive a digital ARC of the anthology. Sounds like winning all around.