Happy Friday, nonfiction nerds, and congrats on making it through another week! The post-vacation let down is always rough, but I've been nursing my back-to-work hangover with plenty of books and Instagram videos of the United States women's national soccer team celebrating their World Cup victory.
For this week's newsletter, I rounded up some of Book Riot's best nonfiction content over the last several weeks — I'm sure you'll find something great. Let's dive in!
---
Sponsored by Book Riot's Amazon store. Shop our favorite summer reads (including some of our favorite books of 2019 so far), bookish accessories, deals, and more.
---
If you want a bite-sized dose of nonfiction, check out these essays you can read online for free right now. It's a great mix of classic and contemporary writing.
Want to read some Brené Brown? We've got a reading pathway to help you get started. And there's a link to her TED Talk, if you aren't ready to read yet.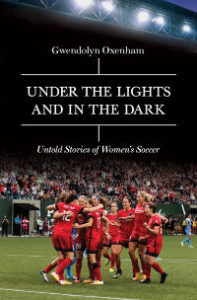 If you are as obsessed with women's soccer as I am, grab one of these five great books about the sport in celebration of the Women's World Cup. Under the Lights and In the Dark by Gwendolyn Oxenham is on my list now!
Get some career advice for artists, thinkers, makers, and founders in these modern-day business books. Big Magic by Elizabeth Gilbert was one of my favorite books last year.
Watched Ava DuVernay's When They See Us? We've got books on police corruption, brutality, and the prison industrial complex to read when you're done.
I'm in the middle of a podcast kick at the moment, but when I shift back to audiobooks I am going to be looking into some of these audiobook memoirs narrated by the author.
Interested in reading more criticism? These books by Pulitzer Prize-winning critics are a great place to start.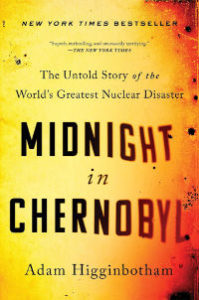 If you're digging (or totally horrified) by Chernobyl on HBO, we've got six recommended reads to pick up next. I've heard great things about Midnight in Chernobyl by Adam Higginbotham.
I feel like we read a lot of Victorian-era true crime, but the Edwardian era was pretty grisly too. Here are 11 great recommended reads of true crime from approximately 1902 to 1910.
Or, try reading some true crime books with your book club (we've got recs).
One of my nonfiction blind spots in history, but of course there's a Book Riot post for that. I'm going to be looking through several of these fascinating and readable history books.
In the time of "fake news," it can be difficult to separate truth from nonsense. Get some help with these 10 good books about bad information.
Thanks for hanging with me this week! You can find me on Twitter @kimthedork, on email at kim@riotnewmedia.com, and co-hosting the For Real podcast here at Book Riot. Happy reading! – Kim