Happy Tuesday! There are a lot of great books coming out today. I am particularly excited to get my hands on several sequels, including Hope Rides Again, Null Set, and The Stories You Tell. I have a few other amazing new releases to tell you about today, and you can hear about more awesome reads on this week's episode of the All the Books! Kelly and I discussed The Need, A Prayer for Travelers, The Chain, and more great books.
Thanks so much for reading and enjoy your week! XOXO, Liberty
---
Sponsored by Book Riot's Amazon store. Shop our favorite summer reads (including some of our favorite books of 2019 so far), bookish accessories, deals, and more.
---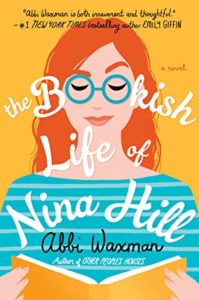 The Bookish Life of Nina Hill by Abbi Waxman
If you ask me, Nina Hill has pretty much the best life. She's a bookstore employee who likes to spend her free time at home reading with her cat. But her life changes when the father she never knew about dies, and Nina discovers she has a big family near by. Does she come out of her book fugue to get to know them, or should she keep things exactly as they are? This is a charming book for people who love books more than people, or love cats more than people, or love everything and want a charming read.
Backlist bump: The Garden of Small Beginnings by Abbi Waxman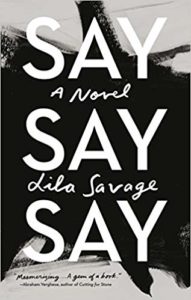 Say Say Say by Lila Savage
And for my next recommendation: something completely different! This is a character-driven novel of about compassion and care for ourselves and others. Ella is hired by Bryn to care for his wife, Jill, who sustained brain damage in a car accident years earlier. Ella learns about love and tenderness as she watches Bryn and Jill together as Jill's health declines, and it teaches her things about herself and her relationship with her girlfriend Alix. This novel is a slow burn, and it's heartbreaking, but so beautiful.
Backlist bump: Idaho by Emily Ruskovich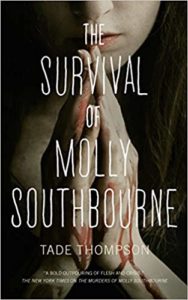 The Survival of Molly Southbourne by Tade Thompson
This is another of the sequels I am so excited about today! You have to read the first one before you read this, but I wanted to include it so you would pick them up. I LOVE the premise. It's not for the squeamish, but it's awesome! Molly Southbourne is born with an unusual condition: any time she sheds a drop of blood, it grows into a homicidal version of her, which she then has to dispose of. SO COOL, RIGHT?!? It's a lot harder than you realize not to shed any blood, so Molly has a lifetime of murdering to do. I can't really tell you about the second, because it will spoil the first, so you'll just have to trust me.
Backlist bump: The Murders of Molly Southbourne by Tade Thompson
See you next week!