This edition of Today in Books is sponsored by Carina Press, publisher of Saint by Chantal Fernando.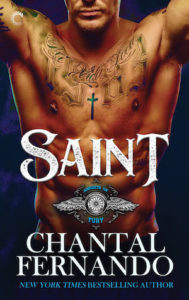 ---
Library Of Congress Made D&D More Accessible
The National Library Service for the Blind and Physically Handicapped at the Library of Congress has made Dungeons and Dragons more accessible by having a Player's Handbook in a "fully navigable audio form." There will also be an upcoming Dungeon Master's Guide and Monster Manual. For more details read on here.
Harry Potter TV Series Being Developed
This was really only just a matter of time! Seems like Warner Bros. is in the early stages of creating a series for their upcoming streaming service that will take us to Hogwarts and around Europe, and will be set as a prequel to the Harry Potter series. More on the bits known here.
BOOM! And LB Are Giving Us Novels Of Two Fave Comics
Boom! Studios and Little, Brown Books for Young Readers are making the best team by bringing us a middle grade novel series and a YA novel series of comics Goldie Vance and Fence. Lilliam Rivera wrote Goldie Vance: The Hotel Whodunit and you can check out the cover here, and is it March 17, 2020 yet?!