It's the first Tuesday of the month, which means it's time for another megalist! We are into summer now, which means publishing slows down the new releases, but there's still a ton of great stuff to read. And because I love you, I made you a big shiny list below, and you can hear about more amazing books on this week's episode of the All the Books! Rebecca and I talked about The Way Through the Woods, Lock Every Door, Symptoms of a Heartbreak, and more.
---
Sponsored by Forge Books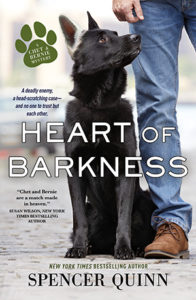 Spencer Quinn's Heart of Barkness is the latest in the New York Times bestselling series that the Los Angeles Times called "nothing short of masterful"… Chet the dog and P.I. Bernie encounter heartache and much worse in the world of country music. They're working the most puzzling case of their career, a case that takes them back in time in search of old border-town secrets, and into present-day danger where powerful people want those secrets to stay hidden. Chet and Bernie find themselves sucked into a real-life murder ballad where there is no one to trust but each other.
---
(And like with each megalist, I'm putting a 

 next to the books that I have read and loved. It has been slow reading for me the last few months, so I haven't read as many as I wished, but I did get to a few of today's books. And there are soooo many more on this list that I can't wait to read!)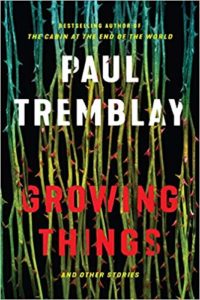 Growing Things and Other Stories by Paul Tremblay 

Sealed by Naomi Booth
The Way Through the Woods: On Mushrooms and Mourning by Litt Woon Long and Barbara J. Haveland
Under the Cold Bright Lights by Garry Disher
Layover by David Bell
Surfside Sisters: A Novel by Nancy Thayer
Temper by Layne Fargo 

Betrayal in Time: A Novel (Kendra Donovan Mysteries) by Julie McElwain
The Tribe (Paperbacks from Hell) by Bari Wood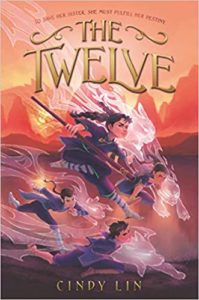 The Twelve by Cindy Lin
The Plus One by Sarah Archer
Unsung Heroine (Heroine Complex) by Sarah Kuhn
Whisper Network by Chandler Baker
Buzz, Sting, Bite: Why We Need Insects by Anne Sverdrup-Thygeson 

American Predator: The Hunt for the Most Meticulous Serial Killer of the 21st Century by Maureen Callahan
Stone Cold Heart: A Novel by Caz Frear 

Maggie Brown & Others by Peter Orner
We Went to the Woods: A Novel by Caite Dolan-Leach
The Wind That Lays Waste by Selva Almada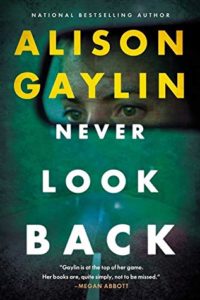 Never Look Back by Alison Gaylin 

The Ghost Clause by Howard Norman
The Big Book of Classic Fantasy by Ann Vandermeer and Jeff VanderMeer
The Gifted School: A Novel by Bruce Holsinger 

In Oceans Deep: Courage, Innovation, and Adventure Beneath the Waves by Bill Streever
Pretty Revenge by Emily Liebert
Girls Like Us by Cristina Alger 

They Could Have Named Her Anything: A Novel by Stephanie Jimenez
Mixed-Race Superman: Keanu, Obama, and Multiracial Experience by Will Harris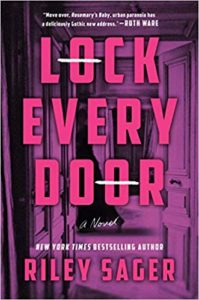 Lock Every Door: A Novel by Riley Sager 

Deep River by Karl Marlantes
Big Cabin by Ron Padgett
Very Nice: A Novel by Marcy Dermansky
We Came Here to Forget: A Novel by Andrea Dunlop
A Girl Returned by Donatella Di Pietrantonio, Ann Goldstein (Translator)
Chimes of a Lost Cathedral (Revolution of Marina M.) by Janet Fitch
Tell Me Who We Were by Kate McQuade
Dragonslayer (The Dragonslayer) by Duncan M. Hamilton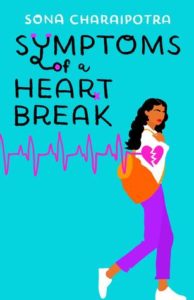 Symptoms of a Heartbreak by Sona Charaipotra 

In the Valleys of the Noble Beyond: In Search of the Sasquatch by John Zada
The Flight Girls by Noelle Salazar
Second Sight: A Novel by Aoife Clifford 

The Best Lies by Sarah Lyu
Across the Void: A Novel by S.K. Vaughn
Pan's Labyrinth: The Labyrinth of the Faun by Guillermo del Toro,  Cornelia Funke
That's it for me today! If you want to learn more about books new and old, or tell me about books you're reading, or books you think I should read (I HEART RECOMMENDATIONS!), or see pictures of my cats (How do I make them stop growing?!?), you can find me on Twitter at MissLiberty, on Instagram at FranzenComesAlive, or Litsy under 'Liberty'!
Thanks so much for reading!
Liberty