This edition of Today in Books is sponsored by The Daughters of Temperance Hobbs, the new book from New York Times bestselling author Katherine Howe. On sale now from Henry Holt.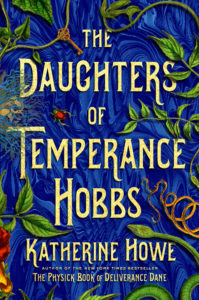 ---
Joe Hill Overseeing New Line Of DC Horror Comics
Joe Hill is overseeing a "pop-up line" of new limited series horror comics for DC under his Hill House line. And the lineup, starting this fall, sounds amazing: "Basketful of Heads, written by Hill and illustrated by Leomacs; The Dollhouse Family, written by Mike Carey and illustrated by Peter Gross; The Low, Low Woods, written by Carmen Maria Machado and illustrated by Dani; Daphne Byrne, written by Laura Marks and illustrated by Kelley Jones; and Plunge, written by Hill with an artist to be revealed at a later date."
Scribd Introduced Snapshots
Scribd, the subscription reading platform, is now offering Snapshots of nonfiction titles for those who don't have the time to read the full book. Basically, it's a summarized version giving you what Scribd's in-house editorial content team has decided is the most important information to know. You can learn more here.
OITNB Final Season Trailer
Orange Is The New Black, Netflix's popular show based on Piper Kerman's memoir, returns July 26th for its 7th and final season. You can check out the emotional–of course with some laughs–trailer here.