Hola Audiophiles!
Blink and you may just miss the end of the month – June is passing us by, friends! It's been fun sharing Audiobook Month with all of you. Not that we need an excuse to geek out over audiobooks…
As wrap things up, let's do a little check in: what audiobooks have you been loving? Usually I'm the one doing all the talking: your turn to share the audio love.
Ready? Let's audio.
---
Sponsored by Libro.fm

Libro.fm lets you purchase audiobooks directly from your favorite local bookstore. You can pick from more than 100,000 audiobooks, including New York Times best sellers and recommendations from booksellers around the country. With Libro.fm you'll get the same audiobooks, at the same price as the largest audiobook company out there (you know the name), but you'll be part of a much different story, one that supports community. In June, Libro.fm is launching their Kids Club and YA Club, which will offer select audiobooks priced under $10 each month, as well as their Summer Listening Challenge–each person to finish will get free audiobook credit and the chance to win free audiobooks for a year! Sign up here to get three audiobooks for the price of one.
---
Several Pennies for Your Thoughts!
Don't forget to tell us how you audio! Fill out a quick survey on the Audiobook content you want to see and you'll be entered to win a $50 Amazon gift card.
Latest Listens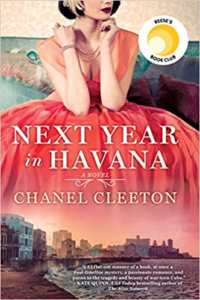 Next Year in Havana by Chanel Cleeton has me looking forward to every errand, every workout, every second of my whopping 18-minute commute: anything to sneak in a few more minutes of listening. It slayed me with gorgeous descriptions of the Malecon, of old Havana, of the flavors and aromas of lechon asado and ropa vieja, then pulled at my heartstrings with not one but two stories of devastating romance. What impressed me most though was the care given to portray the extent to which the revolution divided the people of Cuba. I spent the months leading up to my trip there reading non-fiction on its history, but this novel gave me more perspective than all of those combined.
This romantic, heartbreaking, and vividly sensory escape opens in 2017. Marisol Ferrera is a Cuban American whose grandmother Elisa Perez has just passed away. Elisa, a Cuban exile, raised Marisol, and in her will asked her granddaughter to take her ashes back to the island. Marisol is in Cuba to do just that, a voyage that brings to light truths from Elisa's past buried for over 50 years. That story transports us to 1950s Cuba and the tumult of the revolution, a story steeped as equally in love as in tragedy and fear.
The story flashes back and forth between the two women's perspectives; Marisol's parts are narrated by Frankie Maria Corzo and Elisa's by Kyla Garcia. Both do such a stunning job of portraying wonder, infatuation, fear, grief, and of embodying a tone and cadence appropriate for their respective time periods. I've got to give special props to Kyla Garcia: I've critiqued the pronunciation in some of her narration before, but this heartfelt performance was spot on.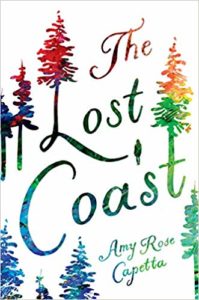 Listens on Deck
What to listen to next… I haven't decided! Thinking I might pick up Margaret Rogerson's Sorcery of Thorns or perhaps catch up on some Leigh Bardugo. I'm also very intrigued by The Lost Coast by Amy Rose Capetta: six queer witches trying to find themselves among the California redwoods? Yeah. THAT'S going on the TBR for sure.
Give me your thoughts!
From the Internets
AudioFile Magazine calls its "best of the best" narrators Golden Voices – how fancy! They're celebrating Audiobook Month with a spotlight on some of their top narrators.
I am shocked. SHOCKED! Audiobook sales soared in 2018 as the people at Forbes point out.
Over at the Riot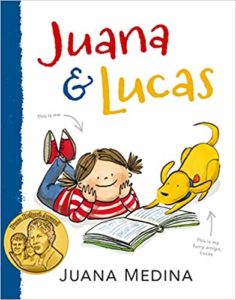 I love this list of beloved children's book series to enjoy on audio. Yeah, our boy Harry makes the list but there are so many others to choose from; if you haven't discovered the Juana & Lucas books, get thee to an audiobook player!
For the third week of Audiobook Month and in celebration of Pride, I put together a list of LGBTQ+ audiobooks for our YouTube channel. Send me more of your faves!
---
That's all I got today! Shoot me an email at vanessa@riotnewmedia.com with audiobook feedback & questions or find me on Twitter and the gram @buenosdiazsd. Sign up for the In The Club newsletter, peep the Read Harder podcast, and watch me booktube every Friday too!
Stay bad & bookish, my friends.
Vanessa