Hello from my secret volcano lair, where I am currently plotting world domination. JK, I'm reading and petting cats. Being in charge of the world would take up too much precious reading time. In any case, it is Thursday, and I have bookish things to tell you! I hope whatever you're doing, you have a great rest of your week, and remember to be kind to yourself and others.  I'll see you again on Monday. – xoxo, Liberty
---
Sponsored by Sourcebooks
Exiled Charmer Leena Edenfrell is running out of time. Empty pockets forced her to sell her beloved magical beasts—an offense punishable by death—and now there's a price on her head. With the realm's most talented murderer-for-hire nipping at her heels, Leena makes Noc an offer he can't refuse: powerful mythical creatures in exchange for her life. Plagued by a curse that kills everyone he loves, Noc agrees to Leena's terms in hopes of finding a cure. Never mind that the dark magic binding the assassin's oath will eventually force him to choose between Leena's continued survival…and his own.
---
Trivia question time! What author's name was James Oliver Rigney, Jr., before he changed it to his famous pen name? (Scroll to the bottom for the answer.)
Deals, Reals, and Squeals!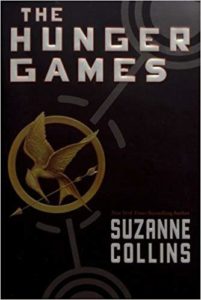 Suzanne Collins is releasing a Hunger Games prequel in May of 2020.
Riverhead Books is publishing Lidia Yuknavitch's first story collection.
Elizabeth Acevedo became the first writer of color to win the Carnegie medal in its 83-year history.
Rosamund Pike will play Moiraine in the Wheel of Time series adaptation.
Joy Harjo is the first Native American U.S. Poet Laureate.
Janet Mock signed a landmark deal with Netflix.
Julie Andrews will voice Lady Whistledown in Shondaland's Bridgerton series for Netflix, based on Julia Quinn's novels.
Paramount made a 7-figure film deal for the rights to the upcoming thriller The Chain by Adrian McKinty.
Cover Reveals
Here's the cover reveal for Madness Blooms by Mackenzi Lee. (And here's her response to feedback on the jacket copy.) (Flatiron Books, February 4, 2020)
And coincidentally, here's a similar cover reveal for Splinters of Scarlet by Emily Bain Murphy. (HMH Books for Young Readers, July 21, 2020)
And here's the cover reveal of Unnatural Magic by C. M. Waggoner. (Ace, November 5)
Sneak Peeks
Here's the trailer for The Rook, the series adaptation based on the novel by Daniel O'Malley.
Book Riot Recommends 
At Book Riot, I work on the New Books! email, the All the Books! podcast about new releases, and the Book Riot Insiders New Release Index. I am very fortunate to get to read a lot of upcoming titles, and learn about a lot of upcoming titles, and I'm delighted to share a couple with you each week so you can add them to your TBR! (It will now be books I loved on Mondays and books I'm excited to read on Thursdays. YAY, BOOKS!)
Excited to read: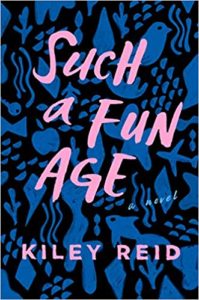 Such a Fun Age by Kiley Reid (G.P. Putnam's Sons, January 7, 2020)
I've been hearing buzz about this debut novel since last year, and we still have six months to go. It's about a white blogger whose African American babysitter is confronted by a security guard for being with a white child. The whole episode is filmed, and in turn, brings up trouble from the past for the blogger, and harassment for the babysitter. In other words, it sounds 1000% plausible. I can't wait to read it!
What I'm reading this week.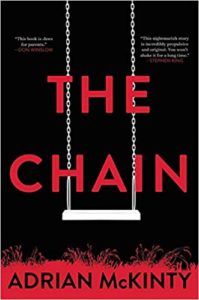 The Chain by Adrian McKinty
The Van Apfel Girls Are Gone by Felicity McLean
My Time Among the Whites: Notes from an Unfinished Education by Jennine Capó Crucet
And this is funny.
This made me laugh for like 10 minutes.
Trivia answer: Robert Jordan.
You made it to the bottom! High five. Thanks for reading! – xo, L